Electric Vehicle Maker Harbinger Expands Footprint with New HQ in SoCal
Developer plans another 20,000 square feet at the renovated facilities owned by Rexford Industrial
---
---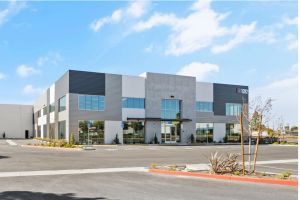 Electric vehicle companies are surging.
New EV manufacturer Harbinger Motors is on track to more than quintuple its physical footprint and relocate its headquarters to recently renovated property in Orange County, Calif., owned by Rexford Industrial Realty. The company is currently based about 25 miles to the northwest in Los Angeles County's South Bay.
Harbinger will grow its headcount and its development activities at the 155,171-square-foot facility, as the company plans to have its commercial vehicles operational by next year. It also plans to add another 20,000 square feet to the new headquarters at 12821 Knott Street in Garden Grove, which will be used for research and development, chassis framework assembly, and battery pack manufacturing.
"This new facility will give us the space and flexibility that the company needs to advance our vehicle and component development programs and continue the path to full-scale production," John Harris, CEO and co-founder of Harbinger, said in a statement. "We look forward to bringing Harbinger EVs to the streets of Garden Grove."
Zane Keith and Taylor Wood of Savills announced the relocation and will oversee the buildout.
Rexford Industrial is repositioning the existing 120,000-square-foot Class A building and adding 45,171 square feet before Harbinger moves in and adds another 20,000 square feet.
The rental rates were not disclosed. 
Harbinger was founded two years ago and currently has more than 65 employees. Its initial product line consists of an electric stripped chassis framework and cab chassis for Class 4 to Class 6 specialty and medium-duty commercial vehicles.
Gregory Cornfield can be reached at gcornfield@commercialobserver.com.