A Look at the Latest Southeast Industrial Boom Market
Jacksonville is benefitting from South Florida overflow and a regional manufacturing bump
---
---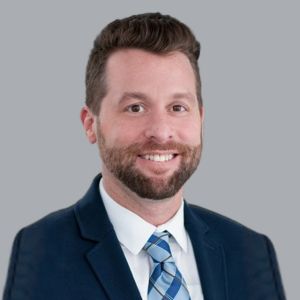 Throughout the industrial boom of recent years, Florida's industrial market experienced tightening conditions and continuous record-breaking performance, driven by robust warehouse/distribution activity in the port cities of Miami and Tampa. But an additional market might be reaping the benefits.
Could Jacksonville, and North Florida more generally, be the next industrial market to blossom, propelled by an influx of manufacturing interest?
Florida's industrial market continued to outperform the overall U.S. in early 2023. At the close of the first quarter in 2023, the state's major markets averaged only 2.7 percent direct vacancy (excluding sublease opportunities) — well below the national rate of 3.3 percent.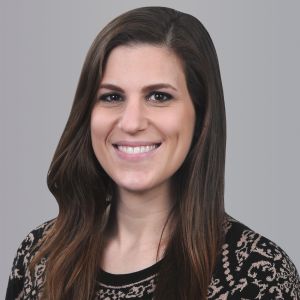 South Florida remains the state's industrial darling, bolstered by its global connection to the Caribbean and Latin America primarily through the Port of Miami and Port Everglades in Fort Lauderdale. Miami-Dade County has the largest industrial inventory in Florida with more than 168.3 million square feet of warehouse/distribution (W/D), manufacturing, and office services/flex product. It also boasts the lowest vacancy in the state, with a direct vacancy rate of only 1.5 percent during the first quarter of this year. Despite substantial new construction increasing the inventory, this rate has decreased 200 basis points over the past five years. 
Meanwhile, Broward County boasted the highest asking rental rates in the state at $15.29 per square foot triple net, followed closely by Palm Beach County at $15.13 per square foot. These South Florida markets are the only three in the state to surpass the $10-per-square-foot mark. That's compared with the state average of $10.15 per square foot.
In comparison, average industrial asking rents in Jacksonville are the lowest in Florida at just $6.28 per square foot, offering prospective industrial users cost-saving opportunities. In addition, Jacksonville's strategic central location within the Sun Belt sets up a unique opportunity for manufacturing and distribution companies to rapidly reach many of the growing cities in the Southeast.
In particular, the Jacksonville market is seeing something of a resurgence when it comes to manufacturing product. Like much of the U.S., Florida's industrial landscape is dominated by warehouse/distribution product, which comprises more than three quarters of the state's industrial inventory. However, the manufacturing sector has been gaining momentum, with a statewide direct vacancy rate of only 1.3 percent — tighter than the W/D rate of 2.9 percent. While warehouse space has been infused with new supply through recent speculative construction deliveries, manufacturing has seen limited supply built over the last decades.  And with an average age of 48 years, Florida's manufacturing building stock is also substantially older than other product types. 
And when it comes to manufacturing, Jacksonville is emerging as a rising star.
In early June 2023, Toronto-based roofing company IKO industries confirmed a $270 million investment in a manufacturing campus near Jacksonville. Expected to total 700,000 square feet, the Clay County project will feature an asphalt shingle production facility, an insulation board plant, and a commercial rolled roofing plant. The first stage — a 300,000-square-foot shingle facility — is slated to be functional by mid-2025.
The Jacksonville City Council approved the 330-acre land sale and incentives package for Cosentino Group, a Spanish sustainable surfaces company, for a multiphase manufacturing facility at Cecil Commerce Center in West Jacksonville in late May 2023. The first phase of the project is slated to break ground in January 2025 and will include a 408,000-square-foot manufacturing facility and another 734,000 square feet for adjacent support areas and two production lines. 
In the first quarter of 2022, construction was completed on a Niagara Water bottling plant, a 554,000-square-foot build-to-suit manufacturing facility in Middleburg. Together, these Jacksonville-area properties mark Florida's three largest manufacturing construction projects in more than 15 years. 
Manufacturing activity has been on the rise elsewhere in the Southeast in recent months as well. In Atlanta, companies like Rivian, Hyundai Motor Group/SK On, Qcells, and SK Innovation have announced more than $13.2 billion in combined capital investment for planned EV-related manufacturing projects. Earlier this month, SK On and Ford received a $9.2 million federal loan for three EV battery plants in Tennessee and Kentucky. In the Carolinas, healthy 2022 activity was followed by a March 2023 announcement by Dura Supreme Cabinetry for a multimillion-dollar manufacturing initiative in Iredell County near Charlotte.
Looking toward the future, Jacksonville's affordability and its central location connecting Florida to the rest of the Southeast will continue to drive a rise in interest among manufacturing users, benefiting not just the metro but Florida as a whole. 
Eric Messer is senior research manager of Florida research and Christa DiLalo is director of Southeast research for Cushman & Wakefield.