Consider SROs to Help Solve New York City's Homelessness Crisis
---
---
With the failure of New York Gov. Kathy Hochul's housing compact in this year's state budget, all eyes have turned to New York City to enact whatever measures it can to increase housing supply without state help. That includes once-maligned SROs — single-room occupancy housing — as one solution for adding low-cost housing to the market.
Mayor Eric Adams' administration recognized the potential of expanding SRO housing in the "City of Housing Opportunity" plan released last year. The plan outlined several proposals to increase housing supply, including a proposal to encourage "two-family houses, accessory dwelling units, small apartment buildings, modest apartments, and shared housing models."  "Shared housing" can take several forms, but many shared housing models run afoul of New York City's prohibition on creating new SRO units. 
The term "SRO unit" is generally understood to mean an individual dwelling unit that is used for permanent occupancy but that does not include both a private kitchen and a private bath. Most SRO units would be classified under the New York City Housing Maintenance Code as "rooming units," which are defined as "one or more living rooms arranged to be occupied as a unit separate from all other living rooms, and which does not have both lawful sanitary facilities and lawful cooking facilities for the exclusive use of the family residing in such unit."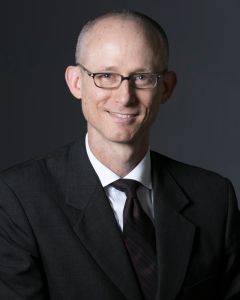 SROs were once a significant source of housing in the city. By some estimates, there were as many as 200,000 such units in New York City in the early 1950s. They shared a place with other types of quasi-permanent housing options, such as boardinghouses and apartment hotels, which once formed an important part of the city's housing stock. 
But SROs came to be associated with crime and urban decay. Housing reformers had legitimate concerns about overcrowding and squalid conditions. Midcentury political and business leaders saw SROs as blight and as a barrier to redevelopment. New rooming units were prohibited by the New York City Housing Maintenance Code in the mid-1950s. This prohibition on new units, together with tax incentives and other efforts by the city to encourage conversion of former SROs to full apartments, led to a dramatic reduction in the number of SRO units through the 1980s. This reduction has come to be recognized as one of the major causes of the surge in homelessness in the 1980s. 
New protections against tenant harassment were added for SROs in the 1970s and '80s, but the ability to add new SRO units is still strictly proscribed. New rooming units are allowed in only limited circumstances such as student dormitories, hospital housing for nurses, and government-owned or -assisted supportive housing approved by the city's Department of Housing Preservation and Development.  
In addition, the New York City Housing Maintenance Code limits occupancy of an apartment to three people if they are unrelated, who must maintain a "common household," which is typically interpreted to prohibit locks on the doors of individual rooms — a feature of many co-living arrangements. The New York City Zoning Resolution imposes density limits on the maximum number of dwelling units on a zoning lot. Accessory parking requirements also constrain smaller units in many neighborhoods.
As the city's housing crisis has deepened, this housing model is being re-explored. For individuals experiencing homelessness, SROs offer privacy and autonomy. For affordable housing developers, SROs offer a way to deliver more units more cheaply. For tenants of whatever income, SROs offer a way to enjoy the benefits of living in New York City while limiting their housing costs. 
A 2018 study by New York University's Furman Center demonstrated how market-rate SRO units could earn competitive returns compared with typical studio units. In recent years co-living companies have begun operating in many cities around the country, offering dorm-style housing for adults — individually rented rooms with shared kitchens and sometimes shared bathrooms, and often including active social programming. But such co-living arrangements would usually be considered SROs under New York City and state housing laws, and would not be permitted.  
Liberalizing the SRO regulations could also facilitate the conversion of midcentury office buildings into new housing by reducing the number of new kitchens and bathrooms that would need to be added to these large floor plate buildings. Both the mayor and the governor have targeted office conversions as a potential source of new housing, and this approach could reduce the cost of those conversions. 
Existing legal restrictions would need to be modified for SRO-type units to be developed more widely, on an as-of-right basis. The current SRO regulations ensure that SROs are developed only by mission-driven organizations with a high level of oversight by the city. The challenge will be to liberalize the regulatory environment while still ensuring safety and housing quality. 
Patrick Sullivan is special counsel in the land use practice at the law firm Kramer Levin.