In Investment Sales, Buy When Others Are Fearful
---
---
The real estate industry lost a titan last week with the passing of Sam Zell. Sam was a unique visionary who had a unique perspective on real estate investing and made some of the great pre-emptive and counterintuitive calls over the last several decades. One of his nicknames was "the Grave Dancer" because he looked to take advantage of circumstances when others were faced with challenges. These were typically during times with significant challenges in the real estate market such as the savings & loan crisis in the early 1990s, the recession in the early 2000s and the Great Financial Crisis.
There is also the old saying that "When there is blood in the street, buy property." Although different sectors of the market are performing differently today, for a number of sectors there is blood in the street.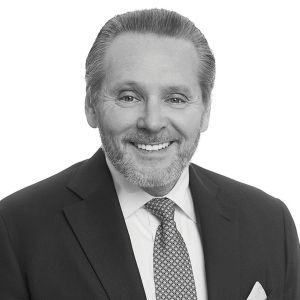 There has been downward pressure on rent, and vacancy is high in some sectors — and many properties have loan maturities looming, putting owners in a position where they will need to commit fresh capital to a transaction to hold on to the property. We have seen, in certain sectors, pricing per square foot fall to levels that we saw 15 or 20 years ago. You would think that smart money would be purchasing these properties at a rapid pace, yet that money is mostly paralyzed by the "Don't try to catch a falling knife" theory.
The consensus among market participants I have spoken to is that the market may still decline further before turning around — particularly in certain sectors. Many market participants with capital are waiting for the bottom of the market. This is an extremely risky strategy if you want to be a buyer as we generally don't know if a market has hit bottom until six to nine months after the bottom is reached and, by that time, the herd mentality kicks in and values rise much faster than anticipated.
If we think back to the last financial crisis, property values bottomed out in New York in 2010. I often say to investors who are sitting on the sidelines today that if you had bought property in 2009, even though it would have gone down slightly in 2010, by 2014 or 2015 you would've been thrilled with your 2009 cost basis as it was well below value at the time. To support this, ask any investors who have been active in the market for decades, and they will tell you the very best deals they ever made were at times like we are in today. And that is almost unanimous! 
Although I've had this conversation with so many investors, very few are taking the plunge and getting into the market even though they acknowledge that it is remarkable how low some prices are.
The other day, a client asked me what I would purchase if I had $1 billion of equity to buy real estate in Manhattan. I answered that I would buy development sites, demolish the buildings, reduce the real estate taxes, and hold those properties until the peak of the next cycle, at which time I think they would earn two, three or even four times on the capital.
Why do I think this? Because if we look at the peak of historical cycles, the best development sites in Manhattan have sold at prices that greatly exceeded the previous peak. For example, in 1986 and 1987, the best land sites in Manhattan were selling for about $125 per buildable square foot. In 1997 and 1998, the best sites were selling for $350 per buildable square foot. By 2006 and 2007, values had reached $750 per buildable square foot. In 2015 and 2016, we sold several sites in Manhattan for around $1,100 per buildable square foot. 
These values went down into the $300s during the pandemic in 2020 and got back up to only about $500 per buildable square foot at the beginning of 2022. Given interest rate increases, and the current pricing of construction loans, downward pressure is being exerted on land values today, once again creating a dynamic where there is downward pressure on values. I think this is the best land buying opportunity in decades.
Robert Knakal is the head of the New York private capital group at JLL (JLL).