Lenders, Beware: Damages Provisions May Be Declared an Unlawful Penalty
---
---
Prudent commercial real estate lenders active in California should consider the cautionary tale of the California Appellate Court's September 2022 decision in Honchariw v. FJM Private Mortgage Fund LLC. Based on this decision, a lender seeking to exercise remedies, including charging default interest following a borrower's default, should carefully look at any remedy provisions within their loan documents, especially those that can be construed as amounting to liquidated damages.
Here's a summary of the case: In late 2018, the Honchariws entered into a $5.6 million bridge loan with a private debt fund, FJM Private Mortgage Fund, LLC. The loan had an 8.5 percent annual interest rate and was secured by a first lien deed of trust on real property owned by the Honchariws. FJM's loan documents provided that the borrower was subject to certain fees following a borrower default: (1) a one-time 10 percent fee against the amount of an overdue payment, and (2) default interest in the amount of 9.99 percent per annum, assessed against the total unpaid principal balance of the loan and charged from the occurrence of a default until the earlier of loan maturity or cure of such default.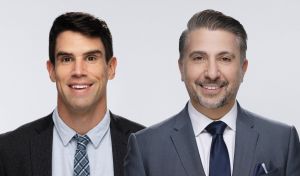 Approximately one year into the loan term, the Honchariws defaulted on their monthly installment payment, prompting FJM to charge both fees noted above. The following month, default uncured, the Honchariws filed a demand for arbitration, alleging that the terms of the loan agreement violated California statutes that require, in part, that late fees not exceed 10 percent of the installment due, inclusive of principal and interest and those regarding liquidated damages provisions in consumer and non-consumer real estate-related contracts. 
The arbitrator denied both claims, and the Honchariws petitioned to vacate the arbitration award in favor of FJM. Again, the Honchariws' arguments failed. Naturally, an appeal ensued. 
The California Court of Appeal reversed the trial court decision and found in favor of the Honchariws, awarding them legal fees to boot, based on precedent established by the California Supreme Court within Garrett v. Coast & Southern Federal Savings & Loan Association, whereby any liquidated damages provisions within a non-consumer contract must bear a "reasonable relationship" to the actual damages sustained by the non-breaching party.
Essentially, if the amount due to the non-breaching party under a liquidated damages provision does not represent a reasonable assessment of that party's actual amount of loss stemming from the applicable breach, then the provision must be construed as an unlawful penalty. The court did not provide much, or any, guidance as to how a lender can effectively demonstrate how its fee amounts were calculated and whether the fee actually bears a reasonable relationship to the lender's existing and anticipated losses.   
In light of the Honchariw decision, the amount of liquidated damages charged under a commercial loan in California must be in direct proportion to the lender's loss, incorporating administrative costs and expenses, caused by the borrower's default. For a missed monthly installment payment, for example, the lender may not be able to claim damages above what was lost due to that specific missed payment — i.e., the amount of the payment itself, any associated administrative expenses, and any interest accruing for that installment until properly cured. 
Accordingly, and as held in the Honchariw decision, a late fee, or any other liquidated damages provision (or, perhaps, even other provisions that may be interpreted as amounting to liquidated damages), will be deemed an unlawful penalty and void for public policy reasons if it is assessed during the lifetime of a partially matured loan against the entire outstanding balance of the loan.
While the Honchariw decision appears to raise more questions than it ostensibly settles, it does indicate that current California law has tipped another degree in favor of a defaulting real estate borrower. Fortunately, this shift in paradigm comes amid decreased lending volume for some commercial real estate lenders, which provides a distinctive opportunity for a prudent lender to carefully review (and perhaps modify) its form loan documents ahead of the next cycle. 
Alex Grigorians is the L.A.-based chair of Hanson Bridgett's Real Estate Finance practice. Max Martinez is an associate based in Hanson Bridgett's San Francisco office.