BGO, Graymark Get Green Light to Build 100K-SF Life Sciences Conversion in Bay Area
---
---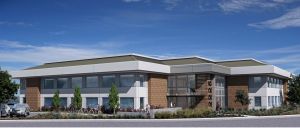 BentallGreenOak (BGO) and Graymark Capital's Gray Matter have begun redeveloping three former offices and R&D buildings into the 100,000-square-foot Bayshore Bio life sciences campus in the San Francisco Bay Area.
The campus in Palo Alto, Calif., will feature approximately 60,000 square feet of lab space for biological research and development. Arctec is designing it for early-stage, VC-backed life science companies, including companies funded by stealth, Series A and Series B rounds.
"The life sciences market, especially in the Bay Area, has operated under a 'build it and they'll come' mentality over the last five years, given the accelerated growth of life sciences in the region," Nick Cassaro, vice president of BGO, said in a statement. "However, today there is demand for more bespoke and advanced therapy-enabled lab space to meet the needs of new modalities such as cell and gene therapy and mRNA research. 
"As technology is allowing for people to do more with limited space, the Bay Area's technology expertise and booming market puts it in a unique position to meet this changing demand, making Palo Alto an ideal market for this new development."
The first of the development's three phases will replace an office building with a two-story, 36,000-square-foot laboratory at 2225 East Bayshore Road. It is expected to be ready for occupancy by the end of the third quarter of this year. 
Two single-story R&D buildings at 2197 Bayshore Road and 1050 East Meadow Circle will be the second and third phases of Bayshore Bio.
"Palo Alto is at the center of life science research in the Bay Area. We have designed our space to support the growth of companies from the nearby Stanford and VC-backed ecosystems," added Rick Lafranchi, principal at Graymark Capital.
Gregory Cornfield can be reached at gcornfield@commercialobserver.com.