Presented By: Fried, Frank, Harris, Shriver & Jacobson
Fried Frank's Jen Yashar On Lease Renewals for a Strained But Resilient Office Market
Creative Solutions and Tech Dominance Bring Growth and Hope to NYC Office Sector
---
---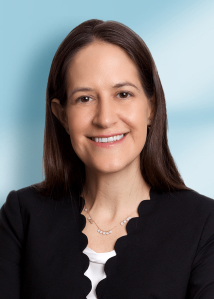 One of the biggest ongoing question marks in commercial real estate is the state of the office market, which faces tremendous challenges due to the introduction and continued prominence of the work-from-home/hybrid working trend. Partner Insights spoke with Jen Yashar, a partner in the real estate department at the law firm of Fried Frank, about the current state of New York's office market.    
Commercial Observer: You've been involved in some of the biggest office lease deals in recent years, including the just-announced Fox News/News Corp. renewal. How would you describe the state of New York City's office market today, both overall and specifically for Class A?
Jen Yashar: The Class A has been very busy, particularly the trophy-type assets. We haven't seen a significant slowdown in activity levels in our leasing practice. The leasing markets in other asset classes have been slower. That said, I don't think the long-term health of the real estate market should ever be judged on short-term trends. The market remains resilient even though there's been a lot of noise about a slowdown and an impending recession. At the moment, the real estate market is no different than the economy as a whole. People are unsure of what the upcoming 12 to 24 months will hold.
What's your take on the potential long-term significance of the recent news about the massive fourth-quarter dip in Manhattan office leasing?
While there certainly was a dip. Those statistics were published before a couple of big deals signed right at year's end, including the expansion of KKR into another 200,000 square feet at 30 Hudson Yards and the renewal of Fox and News Corp.'s 1.1 million square foot leases at 1211 Avenue of the Americas. The question for the New York City market and across the country is not what happened in the last quarter, but about the changing work patterns post-COVID — including hybrid work and the uncertainty surrounding its long-term effects — plus rising interest rates and inflation. That said, most office leases in New York City have longer terms, between 10 and 20 years, and people are making decisions based on their long-term planning. Tenants are looking for increased flexibility, as it's unclear where things will shake out post-pandemic in terms of hybrid work. But I don't think the market is tied to short-term changes in work habits. In the Manhattan market in recent years, high-tech has been a big driver in leasing space, and that has helped counterbalance the financial markets while people are returning to the office. I think it's hard to say right now where things will land.
Gov. Hochul and Mayor Adams both made statements this week in support of building tens of thousands of additional housing units in New York, including support for office-to-residential conversions. What's your take on those statements?
The fact that our government leaders are thinking creatively about how to tackle strong demand for housing and a softening of demand for office space is encouraging. There will certainly be  obstacles, and not every building will be primed for conversion. But it's good to see people thinking about where there's demand and need and creatively trying to solve the problem.
Given all this, how would you say the New York City office market has changed overall over the past few years?
Taking the pandemic out of the equation, the most significant change is that during the preceding decade, after the 2008-2009 financial crisis, financial services firms were replaced as the largest consumers of Manhattan office space by high-tech companies. Beginning in 2010, when Google spent $2 billion to buy 111 Eighth Avenue, Midtown South changed from a sleepy area between Midtown and Downtown to the most desirable space in Manhattan, and that helped drive the rest of the market as well as the success of new development epitomized by Manhattan West and Hudson Yards. It means that the Manhattan market is much less tied to the ups and downs of the financial markets as it historically has been.
Talk about some of the bigger deals you've completed in the past year or so, and what these deals can tell us about the state of the market.
I represented Brookfield in leasing approximately 1 million square feet this year at Two Manhattan West to KPMG, D.E. Shaw, Clifford Chance, and Crowell & Moring, bringing the tower to almost 80 percent leased. These deals signify the strong desire by tenants to move to newer buildings that offer both amenities and efficiencies in terms of layout and design. As previously mentioned, I also represented Fox and News Corp. in their long-term renewals at 1211 Avenue of the Americas.
Overall, how have the most successful Class A building owners adapted to the work-from-home and hybrid work trends?
Owners are more focused on amenity spaces. Even in newer buildings that were not as amenitized, owners are adding amenity spaces. There's a lot more focus on creating community and connection so that people are motivated to work in the office together.
In addition to amenity spaces, owners have recognized the need to offer more flexibility when dealing with tenants that are themselves uncertain of how these trends will affect their long-term office needs. There were a lot of short-term lease extensions during the pandemic. Tenants are asking for more flexibility to grow or contract over the term of a lease, and are more comfortable committing to long-term space knowing that they have those options.
In addition to pursuing office-to-residential conversions, what advice do you have for owners of Class B and C office properties who are not seeing the sort of leasing interest they'd like?
My advice would be the same as at any other time. If an owner has limited funds available to improve, they can tailor their investment in their properties to address specific requirements of prospective tenants or necessary upgrades. Sometimes they can offer more flexibility in terms than in Class A buildings to make their buildings more attractive.
How do you see the state of the office sector in New York City evolving overall in 2023?
I expect that a lot of trends we've seen will continue. The trophy buildings will continue to do well as the flight-to-quality persists. Development in Midtown East is still active, including the planned development of a 1.7 million-square-foot skyscraper for Citadel at 350 Park Avenue. But there is still a lot of uncertainty. I think the overall health of the real estate market will be strong. If not in the very near term, it will rise up again. Though the pandemic accelerated the growth of the hybrid work model, there is no replacement for people collaborating together in person, both from a growth and training perspective as well as to maintain an organization's culture and identity.
Brookfield
,
Citadel
,
Class A
,
Class B
,
Class C
,
Fox News
,
Fried Frank
,
Google
,
Gov. Kathy Hochul
,
Jen Yashar
,
Manhattan
,
Mayor Adams
,
New york city
,
News Corp.
,
Office market
,
pandemic