VTS Rehires Exec for European-Middle Eastern Rollout: US Exclusive
---
---
VTS, a platform that tracks office leasing and services office assets, has brought back Sebastian Abigail to lead a larger rollout of its VTS Rise.
Based out of London, Abigail is charged with growing the VTS Rise portfolio in the U.K. as well as Europe, the Middle East and Asia. VTS Rise is a tenant engagement platform that enables landlords to curate work environments, providing real-time, data-driven insights on how tenants are utilizing space and amenities.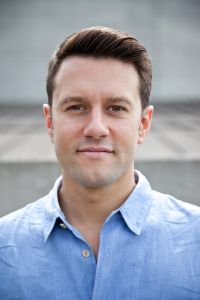 "COVID-19 has been a time machine for proptech," said Abigail in a statement to PropTech Insider. "The industry has grown to see tenant engagement apps as a must-have for office buildings, whereas in the past this software might have been viewed as a nice to have.
"Rather than merely offering a consumer marketing app for building occupants, VTS Rise has invested in essential operational convenience functionality such as access control and visitor management that drive real engagement and ultimately value to all its users. At a time when employers and employees' expectations of the workplace are changing, having this level of visibility into valuable engagement and utilization data would historically have been a dream for asset managers. VTS Rise is delivering on this aspiration, and the opportunity to be at the forefront of this industry-wide shift was truly too exciting to pass up."
Asked how VTS Rise differentiates itself from competitors, Abigail said: "VTS Rise's valuable tenant engagement data is integrated with the rest of the VTS platform so leasing and asset management teams can drive NOI and customer retention by having a more precise view of at-risk tenants, space, and amenity utilization data all in the same platform." 
Prior to returning to VTS, where he worked for four years until 2019, Abigail was vice president of business development at Convene, where he collaborated with leading landlords and credit tenants on amenitized flex space.
VTS Rise formally launched to market in July 2021 following VTS' acquisition of Rise Buildings. Post-merger, the technology has been adopted across 300 million square feet of commercial real estate within 161 cities.
Philip Russo can be reached at prusso@commercialobserver.com.