Conifer Realty Hires New CEO to Expand Affordable Housing Footprint
---
---
Conifer Realty has tapped Roger Snell from Veritas Investments as the affordable housing developer's new CEO, with eyes on future expansion under its newly formed partnership with Belveron Partners, Commercial Observer can first report.
Snell, who begins at Conifer on Aug. 30, spent the past 11 years as chief investment officer of Veritas, where he directed acquisitions, capital markets and strategy for the privately held real estate investment firm, growing it elevenfold in that timespan to $4 billion in assets under management. He also previously served as CEO of two publicly held real estate investment trusts, WinShip Properties and Pacific Gateway Properties.
"Conifer has a great reputation and a great track record, so being able to take a company that is very solid, very well established, has all the right systems in place, and take the next evolution is really exciting," said Snell, who currently sits on the boards of both Veritas Investments and the public REIT CIM Income NAV. "There has never been a time in history of the United States, or even the world, where affordable housing is more needed."
Snell's chief goals include the expansion of Conifer's 15,300-unit portfolio beyond its current four Northeast states of New York, New Jersey, Pennsylvania and Maryland. Snell, who is relocating from the San Francisco Bay Area to western New York to work in Conifer's Rochester, N.Y., headquarters, envisions expanding into the New England and Southeast regions as well the Midwest in the near future.
The hiring of Snell gives Conifer its first permanent executive leader since former longtime CEO Tim Fournier transitioned into the chairman role last fall, after Belveron, a San Francisco-based investment group, acquired a majority stake in the developer. Conifer President Joan Hoover held the CEO role briefly before stepping down in March. Thomas Johnson, Conifer's executive vice president of finance, and Barbara Ross, executive vice president of human resources, had operated as interim co-CEOs since the spring.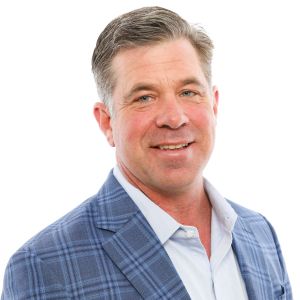 "We have a tremendous senior leadership team, but we were missing the one final piece," said Paul Odland, Belveron founder and managing partner. "We feel Roger is the exact right person to help open doors of opportunity for Conifer."
A University of California at Berkeley alum, Snell also earned an MBA from Harvard Business School. He is a member of the National Multifamily Housing Council, the Pension Real Estate Association and the Urban Land Institute.
Andrew Coen can be reached at acoen@commercialobserver.com.
Barbara Ross
,
Belveron Partners
,
CIM Income NAV
,
Conifer Realty
,
Harvard business School
,
Joan Hoover
,
National Multifamily Housing Council
,
Pacific Gateway Properties
,
Paul Odland
,
Roger Snell
,
The Pension Real Estate Association
,
Thomas Johnson
,
Tim Fournier
,
University of California-Berkeley
,
Urban Land Institute
,
Veritas Investments
,
WinShip Properties