BlackRock Lends $43M on Arden's Buy of Industrial Portfolio Near Dallas
---
---
BlackRock has supplied the Arden Group with $42.5 million in floating-rate debt to acquire a 12-building light industrial portfolio in Arlington, Texas, Commercial Observer has learned. 
The financing allows Arden to expand its industrial holdings in the Dallas-Fort Worth area, with the roughly 583,000 square feet of shallow bay, light industrial space that's included in this portfolio. Fort Capital offloaded the portfolio to Arden for nearly $54.2 million, sources said. 
Shallow bay industrial assets feature a design that is smaller, more compact, and built for quick-turnaround last-mile delivery. 
Newmark (NMRK)'s Dustin Stolly and Jordan Roeschlaub, the leaders of the firm's debt and structured finance practice, led a loan origination team that worked on behalf of Arden and included Nick Scribani, Christopher Kramer, Donald Pavlov and Dominick Calisto. 
The last-mile industrial portfolio that Arden acquired spans nearly 30 acres in Arlington, Texas, which is a suburb just east of Fort Worth. Each of the one dozen buildings were built throughout the 1960s, and they are around 77 percent leased out to 20 tenants, sources told CO.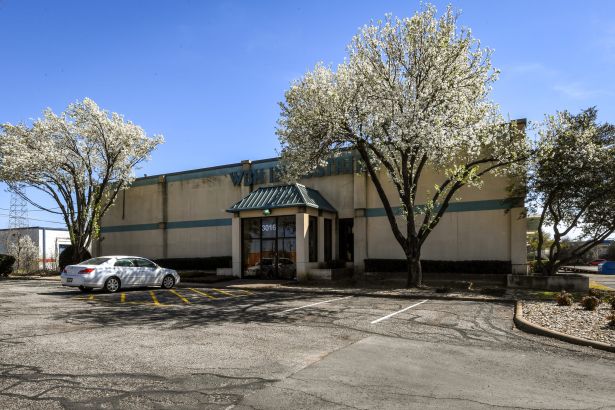 Two of the properties are located at 3016-3030 East Avenue E and 2821 East Randol Mill Road in Arlington.
The portfolio features such tenants as CLS Insulation, Metro Custom Plastic and Perma-Pier Foundation Repair of Texas.
"Dallas-Fort Worth continues to be a market to watch," Roeschlaub said, adding that his group expects the population within the Dallas-Fort Worth metro area to balloon over the next decade. "With a population of more than 7 million in the fourth largest metro area in the U.S., these properties will benefit from a consistent supply of labor as well as demand for last-mile product."
Arden Group
,
BlackRock
,
Christopher Kramer
,
CLS Insulation
,
Dominick Calisto
,
Donald Pavlov
,
Dustin Stolly
,
Jordan Roeschlaub
,
Metro Custom Plastic
,
Nick Scribani
,
Perma-Pier Foundation Repair of Texas
,
Newmark