JLL REIT Buys Phoenix-Area Industrial Assemblage With $49M MetLife Loan
---
---
MetLife Investment Management has provided $49 million in acquisition debt to JLL Income Property Trust (JLLIPT) to acquire a four-building assemblage of industrial properties in Chandler, Ariz., according to information from JLL and MetLife. 
The seven-year, fixed-rate mortgage loan, which will pay interest at a rate of 2.7 percent, went toward JLLIPT's $91 million acquisition of Lotus Project Phase I, a recently completed, multi-building industrial development located at 6511, 6565, 6615 and 6677 West Frye Road in Chandler, a town about 22 miles southeast of Phoenix.
The loan closed on May 18, and was originated out of MetLife's Los Angeles office. Cushman & Wakefield helped facilitate the sale, according to information from Conor Commercial Real Estate, one of two developers responsible for building the properties.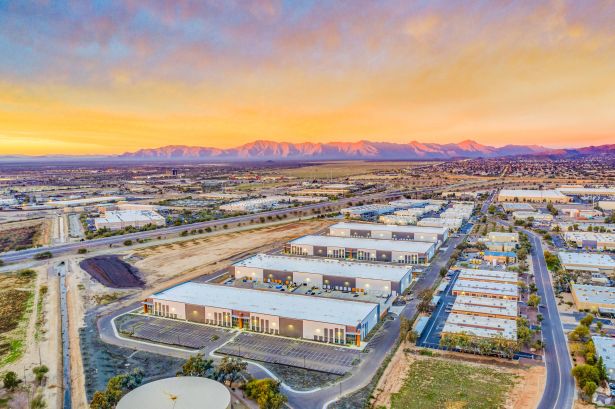 "Real estate debt continues to be available on favorable terms for institutional borrowers and stabilized assets," JLLIPT President and CEO C. Allan Swaringen said in a statement. "The broader industrial sector proved to be resilient throughout the pandemic and is maintaining its position as one of the top performing property sectors. Given the current low interest rate environment, along with the strong weighted average lease term of more than eight years for this property, now is an opportune time to lock in attractive long-term fixed rates."
Developed by Conor and joint venture partner WHI Real Estate Partners, the roughly 473,500-square-foot industrial assemblage was built with the name Lotus Project Phase I, although JLLIPT referred to it as Southeast Phoenix Distribution Center in its announcement of the acquisition. With this sale, Lotus Project Phase II, which will deliver three more industrial buildings, totaling around 300,000 square feet, is now underway, according to Conor.  
Built in 2019, the properties in Lotus Project Phase I are located in such a position that they there approximate to main thruways in Interstate 10 and the Loop 202 freeway extension, and they are also just a short drive away from Downtown Phoenix and the city's Sky Harbor International Airport. The buildings include 119 dock-high doors, 32-feet clearance heights, and 210-foot concrete truck courts with fencing, among other offerings; altogether, they also sport 829 parking spaces.
The development was 96 percent leased out at the time of the sale, with CBRE leading leasing efforts, according to information from Conor. 
In February, CBRE announced that it had locked in three tenants to occupy almost 216,000 square feet at the location. Chandler-based VB Cosmetics was one of the three tenants, while the other two included a "technology distributor" and a food and beverage company, both of which planned to use the space for distribution and warehousing. 
Allan Swaringen
,
CBRE
,
Conor Commercial Real Estate
,
Cushman & Wakefield
,
JLL
,
JLL Income Property Trust
,
Lotus Project
,
MetLife
,
MetLife Investment Management
,
Phoenix Sky Harbor International Airport
,
Southeast Phoenix Distribution Center
,
VB Cosmetics
,
WHI Real Estate Partners