The Future of NYC Is Diverse, Affordable and Sustainable: Panel
---
---
When Melissa Burch was a child, and people would ask her what she wanted to be when she grew up, she had an answer ready. 
"A New Yorker."
Raised in Columbus, Ohio, Burch is now the executive general manager at Lendlease Development, where she has a direct hand in building the future of the city she once dreamed of. 
Burch told this anecdote during a discussion about the direction of the city post-vaccine at a CREW New York luncheon Tuesday, together with two other powerful women in commercial real estate: Elizabeth Muskat, managing director and global head of architecture and Bank of New York Mellon; and Linda Foggie, senior vice president and North America head of corporate occupier at Turner & Townsend.
The discussion, titled "The Revival of NYC," was moderated by Cathy Cunningham, co-deputy editor and finance director at Commercial Observer. 
The main takeaway was that, with the city at a clear inflection point, there is an opportunity for change, growth and rebuilding a better city. 
There was a similar feeling after 9/11, said Burch. 
"There was a very definitive feeling within New York that we weren't going to go back to what we were, that we were going to go forward to something new, and to something that was even more exciting, more robust, more resilient than from which we came," she said. "And I feel like that's the moment that we're in right now."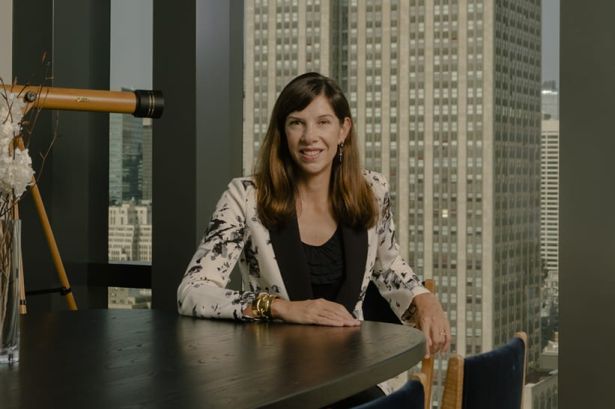 It's also a moment to refocus energy on diversity, affordability and sustainability, within the commercial real estate industry, and the city as a whole, said Foggie. "There is a significant focus also on the environmental impacts of what we're reckoning with," she said. "As we've moved into this new administration on the federal level, we've been reentered into the Paris Agreement, and you're starting to see a lot of the CEOs have a big focus on carbon neutrality and how we're reducing our footprint."
Additionally, as we're seeing unprecedented movement out of and within the city, the change could mean a more affordable, and, therefore, a more diverse city, Foggie said. And while this is not the way in which we would have imagined a reset would have occurred, "we can all admit was time for a reset," she said. "It repurposes and repopulates how New York has been built and laid out and structured."
As for the return to the office, all three women said they were amazed by how much work was accomplished online, but they're looking forward to being back in the office.
It's given occupiers like BNY Mellon an opportunity to rethink how they use office space, and to invest in that space to be ready for the employees' return, said Muskat. "We're taking a look at what that means for the entire portfolio: how we occupy space, what will become occupancy for occupancy sake versus occupancy for creativity space," she said. 
In addition, it's really brought more connectivity to global firms, said Burch. Since everyone was working virtually, you could work with someone in Australia just as easily as working with someone next door. "It is not a big deal anymore to get on the phone with people in Singapore, Melbourne and London simultaneously, other than trying to navigate time zones."
In terms of diversity, the women also said they're seeing more commitment to making a change, rather than just paying lip service to it. 
"It is really refreshing to see this renewed focus on not just sending out these big, bold targets, which is great, but we've been doing that for a number of years. But now, we're starting to see people actually apply strategies," said Foggie. One issue she's been focusing on is pay parity. 
"Those are things that we can fix, actually, it's not even that difficult to fix. A lot of us have the ability, and the power, and the authority to kind of take a look at these issues and see how we can help to solve them."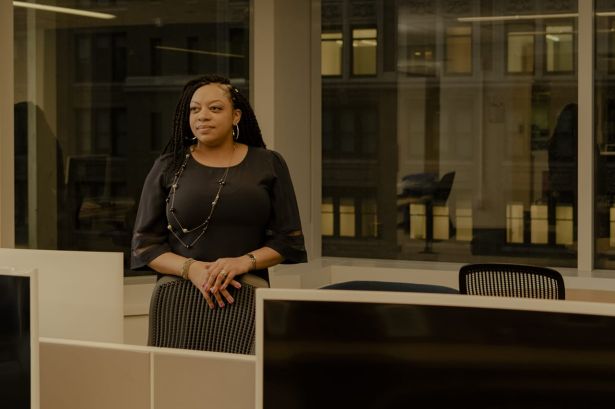 Some of the change was driven by the unfortunate events that happened last year, including the deaths of Ahmaud Arbery and George Floyd, which touched off a period of civil unrest across the country and in New York City. 
"I think many people were asking: 'Is this a moment or is this a movement?'" said Burch. "I think there is a much deeper determination and a much more willingness to really drive many more resources within the firm, in order to make progress on these issues."
Cunningham ended the panel with a question to the three panelists, all of whom had come to New York as adults, about why they'd chosen this city as their home. 
"It's a place that can absorb and take in people from anywhere, and it's a place where you can think big, accomplish big things, and to connect up and meet up with other people that can help you accomplish those things," said Burch. "So, it's a very energizing place."
"There's something about it that lifts us up when we're down, said Muskat. "You know, we can have really bad days and really great days. But, I think there's that common bond, whether you're from here or whether you're from somewhere else, and this is now your home. It's really a point of connection to the entire rest of the world."
"There is something about the energy of this city," said Foggie, speaking of its resiliency, diversity and anonymity, of being one of many. "And I just don't think that those things will ever dissipate."