Presented By: HALL Structured Finance
HALL Structured Finance Adds Hotel Bridge, Multifamily Construction Loans
---
---
HALL Structured Finance (HSF) was one of the top firms in commercial real estate for providing hotel construction loans throughout the U.S., but when COVID-19 threw a roadblock at the hotel industry, the company needed a pivot. The result was the addition of two new programs: a hotel bridge loan program and a construction loan program specializing in multifamily projects.
We spoke to company president Mike Jaynes to get the details of the business shift and outlined how this benefits potential hotel and multifamily clients.   
Commercial Observer Partner Insights: HSF specialized in construction financing nationwide for hotels from limited service to luxury. Talk about how COVID-19 affected your business.
Mike Jaynes: The good news for us is that many of the hotels we've financed are still under construction. That being said, hotels have arguably been the hardest hit under COVID-19, maybe behind food and beverage. So, it made sense to put that program on pause.
We have always been active in loaning to the multifamily sector, but we decided to increase our focus on the multifamily sector because there was a void that opened up for us during the pandemic, with some of the institutional players pulling back or getting completely out of construction financing. We recently decided to get back into the hotel arena because there currently is, and will be, a real need for some owner/operator/developers to recapitalize their overall debt and equity structures.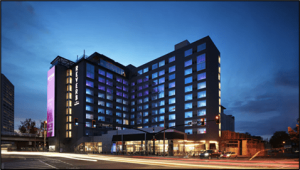 We just kicked off our hotel bridge program and we're looking at a few deals. On the multifamily front, we recently closed a construction loan outside of Corpus Christi, and we have five additional loans that are termed up with deposits across the U.S. in California, Chicago, Texas, Illinois and Florida.
Talk about the expertise that HALL Structured Finance brings to multifamily.
The HALL Group cut its teeth on multifamily about 50 years ago and, in the mid-eighties, was one of the largest owners of multifamily projects in the country. That was, for several decades, the backbone of the company.
What does HALL bring to multifamily lending that sets it apart from its competitors?
We offer a non-recourse product. For those who don't want to have full financial guarantees on the loan, this helps alleviate the issue. We also go a little higher in the capital stack as it relates to loan-to-cost; certainly, much higher than some of the more institutional, conservative banks. In addition, we focus on both major markets and secondary markets, as long as there is a well-conceived project in a long-term, viable market.
The other thing that sets us apart is that we're not targeting the institutional developer. Our target is the developer that has experience but might not have the extensive resume or wherewithal to secure a bank construction loan.
What type of hotels are you looking to finance for bridge loans?
Our main focus will be select, limited and extended-stay products; products that are five years old or younger that are up to 75 percent loan-to-value; and looking for loans in the $10 million to $25 million range. Our typical pricing is going to be about 10 percent, and the primary focus will be opportunities in the Southeast and Southwest markets. A lot of our portfolio is already located in these areas, so we're well-versed in them.
Why should companies look to HALL for these loans? What advantages do you bring to this?
We've been in the business as a direct lender for around 25 years, so we're a proven commodity, especially on the construction financing side. We're willing to go a little higher in the capital stack and provide non-recourse loan facilities. We also have liquidity to put into the market now.
Give us an example of a recent project.
We recently financed a multifamily project, where the developer started with another lender and put all of its equity into the deal. Once that equity was exhausted, the lender defaulted. We had a borrower with a partially built, stalled project in the middle of a pandemic. We were able to provide them with construction financing and our team stepped in to help facilitate finishing the project.
Given all this, how do you see 2021 shaping up for HSF?
We are also venturing back into construction financing for hotels on a select basis. We look to originate north of $600 million in total commitments in 2021. A bulk of that will be multifamily and then hotel bridge loans, but there will be some hotel construction loans scattered in as well.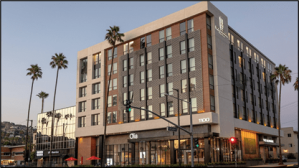 When we finally emerge from the pandemic, will you maintain these new lines of business?
Long term, I see our construction financing program being the main engine, because that's what sets us apart. Then, next in line would be bridge financing for hotels. Depending on how markets ebb and flow, we may shift our focus as to what type of product we want to focus on.
In terms of the hotel bridge program, it is going to take a long time for many of these hotels to stabilize. Many hotels are not only struggling as it relates to covering their existing loan debt service, but also struggling just to cover their operational expenses, so we'll play it out as long as there is a need, and we can secure some good opportunities.
California
,
Chicago
,
construction
,
COVID-19
,
Florida
,
hall structured finance
,
hotel bridge loan
,
Illinois
,
Mike Jaynes
,
Multifamily
,
Sponsored
,
sponsored-link
,
Texas