Presented By: 866 United Nations Plaza
Are You Buy-Curious?
With over 100,000 square feet of recent sales at 866 UN Plaza, office users are showing more interest in exploring alternatives to traditional leases
---
---
In today's evolving economic and political climate, the days of sticking to the status quo are over. As flex space, coworking and other buzz-heavy office solutions sprout up, many end users are evolving their own approach and thinking outside the typical real estate box for their operation solutions. Renting office space via traditional lease — the option viewed almost by default as the only choice by the overwhelming majority of occupiers — has lost some of its allure. As organizations continue finding ways to innovate their operations, they are finding themselves willing to experiment with alternatives they previously would not have even considered.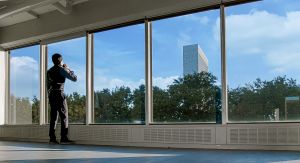 So, what is driving this newfound attraction? It's more than just insulation from rent spikes, or the tax savings enjoyed by not-for-profit organizations. For one thing, there's the intrinsic value and long-term appreciation of ownership. Tax-law firm Marcus & Pollack LLP purchased their 44,500-square-foot condo with the intention of utilizing only 12,000 square feet and either selling or leasing the remaining space. The firm found that banks were eager to lend to a business buying property to occupy.
"We hadn't originally considered it," said Robert Pollack, one of the firm's partners, in an interview with the Wall Street Journal. "Rather than pay rent in the mid $60s, we could actually own for less."
In one recently reported transaction, Progressive Credit Union sold their 19,105-square-foot office condo at 131 West 33rd Street, originally acquired in 2009 for $6.9 milllion, to Construction & General Building Laborers' Local 79 for $18.1 million. The $945-per-rentable square foot sale price, compared to an initial price of $445-per-rentable-square-foot, illustrates the appreciation observed in the office condominium market. Progressive maintains ownership of a smaller condo within the building which they currently rent to Advertising Week.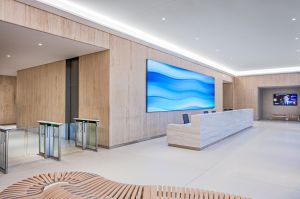 These office condo stories may be unique, but long-term appreciation remains a primary facet of their appeal. Over the past decade, office condos have seen a 42 percent increase in value, according to a 2019 market report.
Office condos have attractive financing available, as well as low down payments which are often comparable to the cost of a lease security deposit. The Small Business Association (SBA) offers up to 90 percent financing for the purchase of office space for qualifying organizations, making it even easier to potentially turn what would be overhead into an ROI opportunity.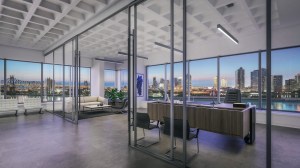 A recent flurry of sales at 866 United Nations Plaza has bolstered interest in office condo ownership. NYC office condo sales in the second half of 2019 totaled almost 300,000 square feet, with transactions at 866 UNP alone accounting for over 33 percent of that total.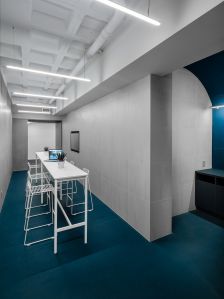 866 UNP recently completed a significant capital improvement plan, giving the building a major facelift. Renovations include a new lobby with a curated digital art display, new elevator landings and cabs, new restrooms, new water fountains, and a variety of new amenity spaces commonly found in coworking or flex space buildings including lounges, breakout areas and phone booths. The sponsor also offers complimentary construction management services, helping smaller users navigate designing and building their floors more efficiently.
The building's waterfront location has also proven to be a unique selling point for office condo ownership, boasting unobstructed panoramic views of the United Nations and East River.
"The property's fresh new look, versatile occupancy options and spectacular views, make it a truly rare opportunity for any office use," said Newmark (NMRK) Knight Frank Vice Chairman Jared Horowitz, part of the sales and marketing team at 866 UNP. "Whether it's a small suite user or a larger organization seeking the prominence and brand identity of a private entrance, 866 has something appealing to everyone. And since no one is erecting a new building in front of the United Nations or in the East River anytime soon, these are definitely some views to buy for."
When it comes to office space, there are plenty of reasons to explore owning space instead of leasing. It may not be what's familiar, but it's an experience with more appeal than many people realize. So don't knock it 'til you buy it.
For more information on ownership opportunities, visit 866unp.com.