Sam Charney Revamps Development Firm, Launches In-House Brokerage
---
---
Sam Charney's Charney Construction & Development is rebranding and launching in-house brokerage teams for residential and commercial leasing, along with a property management division.
Now known as Charney Companies, the company has brought on Andrew Steiker-Epstein from Compass to lead its brokerage division. The brokers will handle sales, leasing and marketing for Charney's future projects across office, retail and residential spaces. They'll also offer third-party brokerage services to commercial landlords and tenants, as well as residential owners. 
Charney said the firm has also hired a few brokers from Compass and Cushman & Wakefield, as well as residential brokers familiar with the Chinese market in Flushing and Long Island City.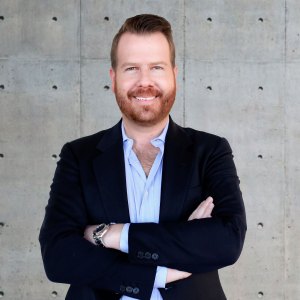 The move allows the company to "really help design a project from inception," Charney told Commercial Observer. "We already do it on the development side, because we're developing to achieve the highest prices per square foot on [the] rental or sales prices, and it was a natural progression to take that to third-party brokerage."
Charney is currently working on The Dime, a 23-story tower in South Williamsburg that includes 177 rental apartments, offices, retail and a historic bank building. In November, the development, located at 263 South Fifth Street, took out at an ad in the New York Post supporting its neighbor Peter Luger Steak House following a biting review in the New York Times. 
Charney is also developing a 48-story residential condominium building at 45-03 23rd Street with Tavros Capital in Long Island City. And his firm is planning a 200-unit residential project on a recently purchased parcel at 585 Union Street in Gowanus, where it is waiting for the city to certify a neighborhood-wide rezoning.
He felt that launching the in-house brokerage helped ensure that brokers on his projects really helped see them from start to finish.
"A lot of times, when brokers step into a project they don't always appreciate the intricate aspects of the project," Charney said. "Brokers come in and say, 'I would have liked to see X, Y and Z things,' but they don't know about the zoning and they're not privy to some of these other things."