Jay Kriegel, a 'Mensch' Who Advised Mayors and Related on Hudson Yards, Dies at 79
---
---
Jay Kriegel, a real estate executive who came onto the scene as a 25-year-old mayoral advisor and helped Related Companies get Hudson Yards built, died yesterday at 79 due to complications from melanoma in his weekend home in South Kent, Conn., his wife, Kathryn, told The New York Times.
His decades of work in New York City started when Kriegel was part of a group of young Mayor John Lindsay aides, dubbed the "kiddie corps," who shook up the city's power brokers. From 1966 to 1973, Kriegel worked as Lindsay's chief of staff and helped set up the Civilian Complaint Review Board, an oversight agency to the New York City Police Department.
After his work with Lindsay's office, Kriegel remained a figure in the city's politics for years including leading its ultimately failed bid to host the 2012 Olympics and serving as a senior adviser to Related on its mega-development Hudson Yards on Manhattan's westside.
"New York City is a better place because Jay Kriegel was here to lead, mentor, support and inspire every step of the way," Mayor Bill de Blasio tweeted yesterday. "We will miss him."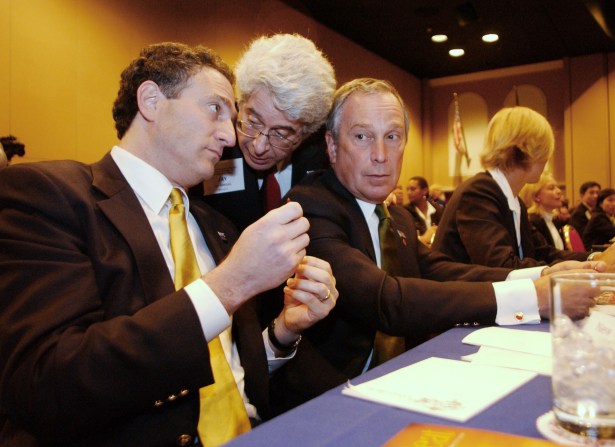 Kriegel was born in 1940 in Brooklyn, graduated from Midwood High School in Flatbush and got a bachelor's degree in English from Amherst College, the Times reported. He later got a law degree from Harvard University.
He was recruited by Lindsay with several other recent Ivy League grads in 1965 to help write sections of what later became the Voting Rights Act of 1965, according to the Times. Kriegel left Lindsay's administration in 1973 and held several posts throughout his career including a senior vice president at news station CBS, the publisher of The American Lawyer magazine and later ran his own consulting firm. 
Carlo Scissura, the president and CEO of New York Building Congress, remembered Kriegel as a "true New York character and a mensch."
"Jay forever changed the building industry and the skyline of our city," Scissura said in a statement, "He had a larger-than-life reputation, but despite all of his success, he never forgot his roots, and his efforts to mentor the young professionals in our industry will be remembered for generations."
The Real Estate Board of New York announced it will honor Kriegel with the John E. Zuccotti Public Service Award at its annual gala next month for "his exceptional accomplishments and service in the public interest."
"From the development of Hudson Yards to assisting a national campaign to save the deductibility of state and local taxes in the Tax Reform Act of 1986, Jay's contributions made a positive impact on millions of people across the five boroughs and will stand the test of time," REBNY chairman William Rudin and president James Whelan said in a joint statement.
Amherst College
,
Bill de Blasio
,
Carlo Scissura
,
Civilian Complaint Review Board
,
Harvard University
,
Hudson Yards
,
james whelan
,
Jay Kriegel
,
Midwood High School
,
New York Building Congress
,
New York City Police Department
,
Real Estate Board of New York
,
Related Companies
,
William Rudin