Presented By: Avison Young
Michael Gottlieb and Marty Cottingham Celebrate 350th Transaction at Avison Young
---
---
Two of Avison Young's top-producing office leasing brokers, Michael Gottlieb and Marty Cottingham, are celebrating a milestone this month: their 350th transaction, bringing their total to more than 3.5 million square feet since they helped launch the New York office in 2012.
Recruited by Avison Young, together with Principal & Tri-State President Arthur Mirante, Gottlieb and Cottingham were two of the original six professionals who opened the New York office, which has grown to 140 brokers and staff specializing in office leasing, investment sales, retail leasing, debt and equity, property management, project management and valuation.
"Both Michael and Marty have an extraordinary commitment to their clients, producing results and achieving client objectives, and they have been instrumental in the exponential growth of our New York office," Mirante said. "I've personally had the privilege of working with them on numerous transactions, and it's always been an education and a pleasure."
In recognition of their success, Gottlieb and Cottingham have been named to Avison Young's Circle of Excellence honoring top global producers for four consecutive years. In 2016, they received Avison Young's Largest Sales Transaction Award and were finalists for REBNY's Most Ingenious Deal of the Year Award. The pair received Connect Media's Top Broker Award in 2018, and were named 2019 Real Estate Dealmakers by Real Estate Weekly.
Their partnership was formed after they discovered their complementary skills while at Grubb & Ellis, where Gottlieb was vice chairman of Transaction Services and Cottingham was managing director of the Corporate Services Group. Among their notable deals working together at Grubb & Ellis: a 224,000-square-foot lease for Prudential in New Jersey and 350,000 square feet over multiple leases for Univision in New York, Miami and California.
"Our complementary skillsets and deep understanding of how markets operate allow us to manage transactions from beginning to end in a rigorous and comprehensive way," Gottlieb said. "While Marty's background is in corporate services, construction planning and facilities management, mine is in finance, law and transaction management. It's an ideal combination that allows us to serve clients across a broad spectrum of industries and transaction types."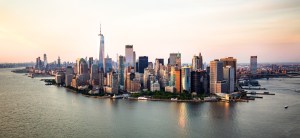 Previously, Gottlieb was a senior managing director at a firm that later merged with CBRE, and prior to that served as CFO and general counsel for a private investor and family office. Cottingham was a managing director at Bear Stearns & Company, where he was responsible for global facility and property management for the firm's 4-million-square-foot real estate portfolio.
Cottingham agreed that the duo's diverse backgrounds have been instrumental in achieving a high level of success, but he also noted that they share a similar knack for problem solving and finding innovative ways to get the best value and solution for clients.
"I'm driven by bringing creative solutions to complex client problems, and I incorporate the lessons I've learned working in corporate America and for clients representing a wide array of industries," he said. "Michael brings his own unique perspective given his background in finance and law. But we both feel a sense of urgency to deliver superior services to clients because it's an awesome responsibility."
While Gottlieb immerses himself in the details of transactions, assembling strategies and solutions like a master craftsman, Cottingham leverages his corporate skills, combining them with his strong commitment to community service and philanthropy. Who takes the lead on a particular assignment depends on their relationship with the client and skillset.
Ask Gottlieb and Cottingham what they're most proud of and they'll tell you it's working throughout the five boroughs of New York City, nationally, and globally to provide a diverse group of clients a variety of services including office leasing, consulting and advisory services, property sales and retail leasing.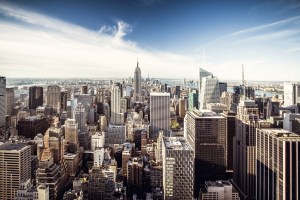 For example, in the last 12-18 months, in addition to their Midtown activity, they've leased more than 250,000 square feet of office space for a number of tenants in Downtown Manhattan. They've also arranged 250,000 square feet in transactions for a major media company in Midtown, securing 150,000 square feet of office space and disposing of 100,000 square feet of legacy space, completing all assignments under budget and over-delivering on the dispositions.
For one of the largest financial services corporations in the world, Gottlieb and Cottingham have executed a number of consulting and brokerage assignments. They've been actively involved in repositioning 150,000 square feet of retail space in Brooklyn and are currently marketing a property for sale on the Upper East Side. They're also rolling out an entire retail portfolio in Washington, D.C., where they represented the financial institution in its $140 million purchase of a 232,000-square-foot office building.
Earlier this year, Gottlieb tapped into his analytical expertise to negotiate $8 million in savings on behalf of an international agency seeking to renew its 180,000-square-foot lease in a Midtown East office building. On the agency side, he has been instrumental in the major repositioning of an iconic Times Square office tower, arranging leases totaling over 400,000 square feet in the 885,055-square-foot landmarked building over the past several years.
A lifelong Brooklynite, Cottingham has a deep understanding of community needs and a determination to address local concerns.
"I live in the same neighborhood I grew up in, have raised my kids there and I'm committed to supporting programs and clients that empower all New Yorkers and help them thrive," said Cottingham, who is president of the Irish-America Building Society, vice chairman of the LaSalle Academy and a board member for Futures in Education Foundation and the YMCA.
It's this deep-seated knowledge of the city and dedication to his clients that has led Cottingham to work with various local organizations that strive to improve the community, including extensive work with schools and nonprofit organizations. For instance, he negotiated a 26,580-square-foot lease for WIN Inc., a nonprofit that helps homeless women and children transition from shelters into homes of their own.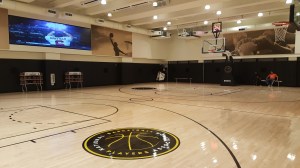 When the National Basketball Players Association tapped Avison Young to relocate its headquarters, Cottingham pounded the pavement in search of the perfect home. Over 60 days, he led a team that identified 54 locations and visited 40. Financial analyses and budgets were created for 12 options, eventually narrowed down to six. Ultimately, the NBPA signed leases for over 75,000 square feet at 1133 Avenue of the Americas where Avison Young's Project Management team built a regulation-sized basketball court and training facility. As part of this transaction, Avison Young's investment Sales Division sold the 27,452-square-foot building in Harlem that housed the NBPA's headquarters.
Cottingham and Gottlieb also have extensive experience finding locations for Charter schools, having arranged over 100,000 square feet of rentable space this year alone. The transactions include a 24,500-square-foot long-term lease for LEEP Dual Language Academy Charter School in a repurposed office building in Sunset Park, Brooklyn, a 23,000-square-foot long-term lease for Hellenic Classical Charter School in Staten Island, and two additional Charter schools in Brooklyn and Staten Island.
When one of New York City's largest developers was seeking a tenant for its community-use facility in a new project on Manhattan's west side, he turned to Cottingham and Gottlieb who identified Success Academy to take the entire 110,000-square-foot space. The transaction, which was the largest Charter school deal in New York City at the time, was creatively structured as a long-term sale in a way that allowed the school to realize real estate tax savings.
Cottingham also worked with the Brooklyn Borough President and the New York City Economic Development Corporation to transform a vacant lot on Brooklyn's Coney Island Boardwalk into the stunning 5,000-seat Ford Amphitheater, a premier outdoor live entertainment venue. The project brought the abandoned Childs Restaurant building next door back to life, repurposing it into a bustling food court.
What's next for Gottlieb and Cottingham? One thing is for sure, they aren't slowing down as indicated by the number of transactions they have in the pipeline, pushing them toward their 400th deal.
America Building Society
,
Arthur Mirante
,
Avison Young
,
Bear Stearns & Company
,
Brooklyn
,
California
,
CBRE
,
Coney Island
,
D.C.
,
Downtown
,
Futures in Education Foundation
,
Grubb & Ellis
,
LaSalle Academy
,
Marty Cottingham
,
Miami
,
Michael Gottlieb
,
Midtown
,
National Basketball Players Association
,
New Jersey
,
New york city
,
Prudential
,
Sponsored
,
sponsored-link
,
Staten Island
,
Times Square
,
Washington
,
YMCA