Laurent Morali Has Steered Kushner Companies to Billions in Deals
---
---
Standing on the 15th floor of 666 Fifth Avenue, one can understand why the building was so seductive back in 2007 when it traded for a then-record $1.8 billion.
Maybe it's the location on Fifth Avenue. Maybe it's the gravity of Trump Tower, whose unmistakable presence looms three blocks to the north. Maybe it's the nearby Museum of Modern Art, or the Cartier Mansion. But back then it set the imagination of a young real estate mogul named Jared Kushner — who would move on to a modest career in politics — ablaze. (Disclosure: Among the many businesses owned by Jared Kushner was Observer Media, which prints Commercial Observer. Joseph Meyer, who is married to Kushner principal Nicole Meyer Kushner, is the current publisher and chairman.)
The purchase of 666 Fifth Avenue turned out to be an albatross for Kushner Companies; plans to reconstruct it from the ground up never gelled and the debt service on the building slowly mounted. Finally, last year, Brookfield (BN) purchased a 99-year ground lease that brought Kushner Companies $1.1 billion, according to the New York Times.
On the 15th floor, where Kushner Companies has its offices, that tumult seems to have quieted.
The day-to-day responsibility of running the firm has fallen onto a perspicacious and polite French immigrant named Laurent Morali. The 44-year-old banker moved with his wife to New York in October 2001, taking one of the earliest transatlantic flights that resumed after September 11th. Seven years later, he joined the privately held company and became its president in June 2016.
Morali has become a fixture on the Upper West Side — its parks, restaurants, schools and his orthodox synagogue, West Side Institutional Synagogue, are all his territory — where he has lived for 18 years and raised his three sons, now aged 17, 15 and 10. To unplug from the all-consuming world of the development industry, he plugs in his electric guitar and practices nearly every day. 
"I've always been surrounded by music," he told CO. "My mother was a piano teacher and so everyday at home when I grew up I had piano in my ears. I started playing the flute and I really didn't like it. When I became 14, 15, 16 years old and I was listening to Metallica, Black Sabbath, Guns n' Roses, and I couldn't hear the flute. When I was 18 my parents got me my first electric guitar."
Morali has also gotten plenty of practice handling an array of headaches thanks to Kushner Companies' new national prominence. ProPublica and the New York Times Magazine produced a lengthy article about questionable collection practices Kushner Companies employed in their Baltimore housing complexes (and the complexes' state of upkeep) which sparked class-action suits as well as a suit from the Maryland Attorney General. Kushner had titanic ambitions in both Jersey City and Gowanus, Brooklyn, too, but found its plans stymied by Democratic politicians for whom the Kushner name has become an object of scorn.
The old days, when Kushner Companies courted investors from China and the Middle East, suddenly came under the microscope. When Jared, who has done a lot of business with bankers of all stripes, met with the head of Vnesheconombank, or VEB, the Russian bank that is wholly owned by the Russian state, during President Trump's transition, it made headlines. ("I never heard of that name and never dealt with those guys," Morali told CO. "I'm the president of the company and I've never heard of that name.")
Despite this, the company has still managed to do some $2 billion in financings this year and is raising money to break ground on Journal Square in Jersey City.
Morali doesn't keep in touch as much with Jared these days but says he admires everything the younger Kushner has done for the country. There's plenty to keep him busy, anyway.
Commercial Observer: How did you end up at Kushner Companies?
Laurent Morali: I was working for the bank [Crédit Lyonnais] and I came across the Kushners in December 2006 when they were about to close on their acquisition of 666 Fifth Avenue. The deal fell through but, during that six-month period, I got to know the Kushners and they got to know me.
I accepted an offer they gave me to join [the company] in the beginning of 2008. Basically, I was in charge of all financings of the company because that was my background and expertise, having worked for a bank for 10 years. The first thing I had to deal with was 666 Fifth Avenue, which they had not refinanced when I was at the bank so we had to refinance it now that I was here when I joined. 
During the first week I got involved with the discussions — at the time with The Carlyle Group and Crown Acquisitions — which resulted in creating a condo component at the property and separating retail from office condos, which was the Kushners' vision all along. We closed in July 2008 and that was a successful execution.
Why did the company decide to name you president when it didn't have a president for a decade?
I became president in June 2016. What happened is I had been with the company for eight years. While my title was head of acquisitions and capital markets, I was really covering a lot of aspects in the business, not just acquisitions, like leasing, legal, and development in the company. Jared and his family announced it after coming back from their annual Passover trip. They said, "You're doing a terrific job. You're doing more than what your job is, and the only title we can think of is president so we're creating the title for you."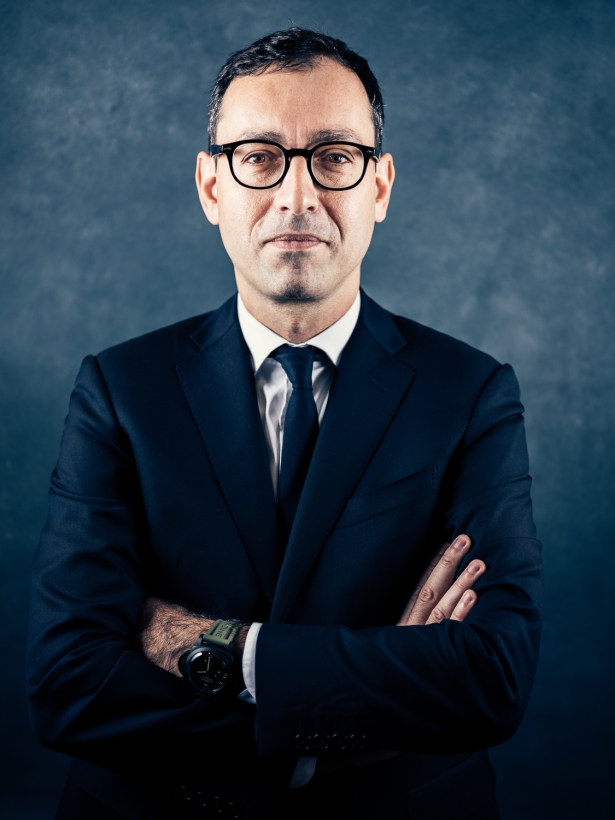 Let's talk about 666 Fifth Avenue. Why Brookfield? How did that partnership come about?
Brookfield is a giant in the industry led by amazing people. We have done four deals with Brookfield over the last couple of years, two where they were our lender and two where we were partners. What matters to me and what really makes the partnership successful is the quality of the relationship with our peers. So why them? Because when we're working on this property a year and a half ago, it was a natural thing for us to talk with them about this project, having worked on three other deals with them before and just having had great experiences.
Was it bittersweet to let go of the building? Do you get attached to these buildings?
At the end of the day we are an investment company. We have investors, in this particular case the family, and we have to do what's right for the investors, and you have to do what's right to maximize the outcome for the partners. It's a natural thing to be attached to a project that you feel passionate about because it's your imprint, it's your identity. We had plans to redevelop 666 into a state-of-the-art mixed-use project. We decided not to pursue those plans because there was no way to capitalize this at the time. The project in size and magnitude was really big. We're talking about several billion dollars of equity required for this project. The only way to capitalize this was with sovereign funds and we decided to not deal with sovereign funds as soon as Jared Kushner joined the administration in January 2017.
What was your main concern about in the perception of making transactions with sovereign funds? 
Because of the perception of conflicts of interest. We didn't want to put anyone in any uncomfortable position. Legally, we can do whatever we want, it's just being smart and practical.
Can you tell me what other foreign partners you're working with and what relationship is the strongest right now for other projects?
I've had several partners in Europe, Israel, in Asia. We've done business with Israeli insurance companies in the past including Harel [Harel Insurance Investments and Financial Services], Menorah [Mivtachim], and Psagot. It's really by having built relationships over the years. It's a big industry but it's a small network of people. They all talk to each other and they get references. We capitalize our projects deal by deal.
Have you noticed any change with how foreign investors view the company since the start of the Trump administration? 
I don't think there's any specific different way that the foreign companies look at us. They look at us as a real estate company and whoever doesn't look at us as a real estate company, I'm not interested in talking with them. The people we deal with are sophisticated and they know exactly what is going on. They know we are a real estate company that has nothing to do with anything that is political or in Washington.
Have you changed your strategy to go after different investors?
As soon as Jared joined the administration, we on purpose said we will not do business with any sovereign institutions; sovereign funds. We had never done business with them before, but I felt it was a natural thing to say it publicly after Jared joined the administration to set the record straight.
What new projects are you excited about now? 
What I'm mostly excited about is Florida. We are in the middle of four deals in Florida. In Wynwood, Edgewater, Fort Lauderdale, and another in Miami. We have two sites in Wynwood that have amazing locations half a block away from Wynwood Walls, two sites in Edgewater alongside the popular Biscayne Boulevard, in Fort Lauderdale we signed a contract a month ago on three different lots near the Brightline train station. You have the equivalent of 3,500 units of development in different stages that will happen over the next couple of years. 
In Miami we lent $120 million to a developer — but on this one I signed a confidentiality agreement and I cannot disclose the details where that property is located — but what I can say is this is a loan that closed in the third quarter of 2019, and it's a prime location in Miami. It's a perfect illustration of what our lending platform can do.
The common denominator of all these projects is we're attracted to the growth of South Florida. Last year 500,000 people moved to Florida. Essentially there's 2.7 million people living in Miami Dade and 3.3 million projected by 2030. You have terrific growth and new jobs and all that requires new development. That's why we're attracted to this market; the fundamentals of supply and demand are really good. This is a market that is very business friendly which I think is important.
Are you worried about climate change?
I am worried about climate change in general. My kids keep on talking to me about this. It's definitely something I'm focused on. We passed on a transaction in Fort Lauderdale a year ago because we were concerned it was in an area that could be flooded over the next few decades. It was close enough that we decided not to do it.
You had big plans to redevelop a site in Gowanus at 175-225 3rd Street but recently sold it to RFR. What made you exit the deal?
Councilman Brad Lander publicly went against us, saying he would not give any Kushner-related project the up-zoning that everybody else was entitled to. Clearly, we were being isolated and discriminated against. But you know what, we had an amazing partnership. In this particular case it was SL Green with whom we have had a longstanding relationship. We did what was best for the partnership. We did great. From the time we bought the site to the time we sold it we made a big profit. 
You also hoped to build two residential skyscrapers in Journal Square, but the Jersey City mayor objected to tax abatements and the city's redevelopment authority found you in default of your obligations. You've filed two lawsuits against the city. Where does the project stand now?
We are suing the mayor for discrimination, and other matters. It is being dealt with by the courts. He basically went on record telling us because our name is Kushner and, because he was running for re-election, he's going to associate our name to the president and he went publicly to say any Trump-related project in Jersey City would never get approval. So, he did that basically saying that, "Because your name is Kushner I am not going to give you the [payment in lieu of taxes] that we have otherwise given to every other developer in the city."
Are you worried that could happen again? Is that an anomaly?
These episodes took place two years ago. Right now, we're excited because we're actually developing the site in Jersey City [at One Journal Square]. I'm in the market getting financing for this project. And I am very excited that next year we are putting a shovel in the ground. We are building 2.2 million square feet of mixed-use development, [including] 1,500 residential apartments, 90,000 square feet of office space, 100,000 square feet of retail, 700 parking spots and most amazingly we'll have the best amenity package you've ever seen in a rental building in the New York City metro [area]. We will have over 70,000 square feet of amenity space.
In 2019 our company will have executed $2 billion in financing. Which is a pretty remarkable number for a privately owned company. As I said, we're in the market for financing. This is a project our company is very excited about, that we will definitely break ground in 2020 and move toward construction starting next year.
We've done a lot of business in Jersey City [since] about nine years ago when we bought our first site and developed 65 Bay Street. We're using the same team to develop One Journal Square, same construction company, and the same architect. It's just much bigger than 65 Bay Street and that makes it a more interesting project. 
What did you learn from your company's legal troubles in Baltimore?
Listen, I'm very proud of all the properties we owned in Baltimore and Maryland in general. We own close to 6,000 apartments in Maryland. Do you know how many violations we have on these properties that they're making all this big fuss about? We have two violations. And most of the violations when we had them, they deal with carbon monoxide detectors which I have in my apartment in New York City. So, I'm so proud of what the team is doing over there. We acquired a portfolio of 3,700 units in Maryland to be added. Our regional managers do the best job possible and I'm not worried about anything else. 
Are there other projects coming up we should be paying attention to in Brooklyn, New Jersey, or another state? Why did you purchase 6,000 suburban apartments from Lone Star Funds for instance?
Right now, we're trying to take advantage of the lower interest rate environment, and we have refinanced a lot of our assets putting fixed-rate long-term financing on them, which really secures a future for these assets. Most assets are owned by the family so it's a great feeling to accomplish this.
The second thing is we're going to keep on increasing our presence outside of New York City If you look at what we've done over the last 12 months, we have acquired 6,500 apartments in the mid-Atlantic region, so that's Maryland and Virginia, north of $1.2 billion in transactions in June of this year. We have done all these deals in Florida, which will lead to more. We have started looking at California, and if we meet in a year, will be talking about other deals outside of the New York Metro Area. That's the growth.
The reason why we were excited about the Lone Star Funds purchase, in Maryland and New Jersey, is that we were already a big player in this market. The Mid-Atlantic region has very strong fundamentals in terms of jobs, workforce, education and you have a lot of employers looking for qualified people, it's a great region for multifamily. At the time we had bought our first portfolio of 5,300 apartments. This is a big one but it's a market we're already familiar with where we've seen consistent growth over many years.
Is there a seat for Jared if he comes back to the company? Would he have the same kind of role?
There will always be a seat for Jared if and when he decides to come back. I see no reason why not. I mean I was president before he left; he was CEO and I was president. And then he left, and we just replaced the role of CEO. 
What's it like to see him in this position right now, helping President Trump trying to run the country, assisting with foreign policy?
For the record he's not my CEO anymore, number one. Number two, I have a lot of respect for what he's doing for the country, because he didn't have to do that. He's giving his time and energy. I think he's doing a terrific job. I feel very close to him and therefore I really wish him the best every time I hear about one of his endeavors or projects or travel. I just root for him. His office was next to mine so we would walk into each other's offices five or six times a day. It was awesome.
Have you had any trouble bringing in new talent due to the Trump-Kushner affiliation?
Not at all. We have zero connection, we're completely independent. It's a free country, everybody can think what they want but  … the people who come here are sophisticated. They know the reality. The COO we hired who joined us a year ago Peter Febo came from Blackstone.
What's your view of how American politics works, as someone who came from France and is living in America? How do you operate in this politicized environment?
I'm talking more as me personally, it has nothing to do with our business. I am grateful to be here. I think it is an amazing country that has so much potential and that right now and for the last couple of years, American people are not seeing the potential and all they're doing is fighting. I think it's sad, to be honest.