CBRE's Darcy Stacom on the Chrysler Building Sale, Trophy Assets and Off-Market Sales
The $100 billion dollar woman: From the Chrysler Building to Chelsea Market, Darcy Stacom breaks down the market in New York City — and beyond.
---
---
The "Queen of Skyscrapers" Darcy Stacom has more than earned her nickname recently.
The CBRE (CBRE) broker — who, along with her business partner William Shanahan, makes up one of the most prolific institutional investment sales teams in New York City — has had her hand in several of the most talked-about deals around the city and has the distinction of being able to say that she has sold more than $100 billion worth of real estate.
Stacom represented Google (GOOGL) in its $2.4 billion purchase of the Chelsea Market building in March 2018 — one of the largest sales for a single-asset in the city's history — and in May she represented the search giant again for its $600 million buy of the nearby Milk Building at 450 West 15th Street.
In March, Stacom and Shanahan represented Tishman Speyer and Abu Dhabi Investment Council in its $150 million sale of the iconic Chrysler Building to RFR Realty and Signa Holding GmbH. (Despite the skyscraper's shockingly low sale price, Stacom said it was actually quite a bit more than she expected, given the 77-story property is saddled with an onerous ground lease.)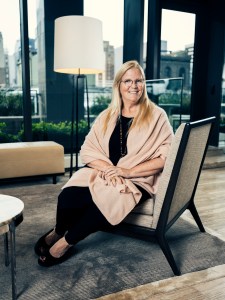 More recently, Stacom — who has been with CBRE since 2002 and is the head of its New York City capital markets team — was involved in the $122.5 million sale of 300 East 42nd Street and the $345 million sale of 345 Park Avenue South, both of which were off-market deals and the latter of which Deerfield Management plans to convert into a life sciences hub.
Commercial Observer sat down with the 59-year-old broker to talk about the sale of the Chrysler Building, her thoughts on the tri-state region investment market and her work chairing the third annual NYU School of Professional Studies Schack Institute of Real Estate's Symposium of Women in Real Estate this month.
Commercial Observer: What's your outlook on the tri-state market right now?
Darcy Stacom: I feel like New York is being severely undervalued right now and it's pissing me off. If you look at the growth that we've had from the medical institutions, from biotech that comes with it, fintech and then just plain old tech, it's really been extraordinary. This market has had 25 million square feet of new office space delivered into it and about 50,000 units of residential. But the fact that those two things have happened is actually, in the long-run, extremely strong for the market. The fact that it would take us five years to absorb 25 million square feet of new office is not surprising when you look back.
Then, when you add in the growth of [companies] like Salesforce and Squarespace and Apple's requirement and Microsoft's requirement and Amazon's requirements — none of that existed five, eight years ago. That's a powerful uptake of a big chunk of either that new construction or things that others left behind. That's a great strength that I think that we have.
Outside of Manhattan and Brooklyn, what other markets in the tri-state look strong?
I'm hearing that Westchester is actually doing quite well. This is a phenomenon not just in the general New York area, but there's been a huge amount of absorption by the local universities and institutions.
Why is it that Google bought 111th Eighth Avenue? Why is it that Rudin and Stahl will not give up 32 Avenue of the Americas and 60 Hudson Street? What is it that made Hudson Square the hottest market in Manhattan? It's where the transatlantic cables come up, so you both have the telephone and the digital come up. The only other place that has that volume happens to be Newark, New Jersey. They have a massive amount of transatlantic cables. As we move further and further into the digital age, and speed of everything matters, adjacency to that matters.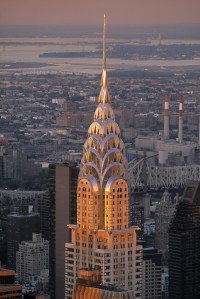 One of the bigger deals you were involved in recently was the sale of the Chrysler Building. Can you talk about that now?
When that came up, because the expected sale price was closer to $50 million, I was asked by Tishman, was I really going to work on it? I said, "There are certain things that are just bucket list and are so inherently unique that you have to do it and you want to do it."
We got engaged and we just said to the client, "Please trust us, we need to start the auction low and just see who comes back because they really want the Chrysler."
We would get call after call and I would be like, "I'm sorry, honestly, I'm just not familiar with your company." Call after call came in like that, it was just the world's secret billionaires because they've never sought fame. It was just people that really wanted it. So, we were able to, through the process of bidding, really start to bring the number up.
We ended up with an incredible auction at the end with two giants bidding against each other and wound up with a little over $150 million. The client was sad [and] happy. The transaction hadn't worked out the way that they wanted, but in the end, they were able to recover more than they expected.
[This was because] when it was first announced [many market observers assumed] $800 million was their basis, so it was going to trade for giant numbers.
Guess who's been really critical? All my friends. My personal friends are going, "Oh, you really kind of had a hard time with that Chrysler Building, that didn't work out so well." I'm like, in the real estate world — I think I did OK.
Do you see that as sort of the poster child for difficulties in the market?
No, I think it's the poster child of difficult ground leases. If that level is set correctly, there's no reason why that leasehold shouldn't work.
What's the state of other trophy assets in New York City?
I don't want to insult Blackstone, who just put Park Avenue Tower on the market, but in my estimation of a really defined trophy, I'd put that on the edge of trophy. I don't think we've had a trophy for sale, other than 30 Hudson, this year. Seventy-one Fifth Avenue was certainly not a trophy. A trophy location but not a trophy asset.
I think it's just been a year where nobody wants to let the really amazing real estate go.
Do you think it's a sign that they're worried about a downturn?
No, I think it's a sign that they're not worried about a downturn. Because you know when the good stuff really comes up, [it's at the] top of the market. Right now, with cap rates, you can get a better return in New York than you can get in California. All things being equal, there's greater diversity, greater demand and greater upside in New York.
Another recent sale was 345 Park Avenue South and it was an off-market deal. Is there an uptick in those types of deals recently?
I think there's an uptick in corporate transactions so that was really a corporate purchase. We've done a lot for Google on their corporate purchases, we advise JP Morgan relative to their headquarters and then we did sell them 10 Madison Avenue. When you have such special requirements as Deerfield you really have to go off the market. And convincing Aby Rosen [co-founder of RFR] to sell anything can be life-changing, but eventually we got it done.
Any specific reason you're seeing an uptick in these corporate transactions?
The FASB [Financial Accounting Standards Board] changes in accounting that make it more valuable to own real estate versus leasing. It's more economically favorable since they can't write off leasing like they used to. These corporations are sitting on these massive balance sheets, lots of cash, so it can be put it to use in their occupancy and the right type of location.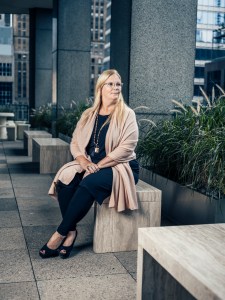 Back to the off-market deals. Is there much of a difference in them for you? Are they harder?
They're harder only because the seller can just decide they don't want to sell. That's not to say that when something is on the market they can't just decide not to sell, but at that point, they've gone through their board, they really thought it through, they're spending money and they're starting to think about their 1031 [exchange]. So, there's a whole machine going on behind it.
The big thing that has changed in this decade or this recovery — which is the same thing right now — is that acquisition people are actually incentivized to go find their own deals and not just wait for brokers to bring it to market. So, they're all out calling, just like we're calling.
Nine times out of 10, when a seller tells me they've had an off-market offer, I know it's at least 20 percent too high. Because that's the only reason they talk to somebody if somebody calls them up and throws out a number. That can come from a REIT, an insurance company, an offshore, anywhere. They all play the same game.
What's next in that process?
Then you've got to educate the client. You've got to get out to the market and prove that "XYZ" REIT was just trying to get them to have a conversation that they themselves aren't willing to go through.
How did you get involved with the Schack Institute Event?
Sam Chandan, who runs NYU Schack, asked if we would help them do a women's event. We thought, "Alright, there's no precedent for us to do it." We were hoping to have about 200 or 300 people. We ended up with about 335 people. Then the second time we did it we ended up with about 450 people.
I like it because — not only do we want to cover women and diversity — men are welcome. It just happens to be a conference of women business people speaking about business.
It's really not about work-life balance or figuring out the way. These are all successful women that have made it in their field coming to talk to you about construction — the construction panel is always awesome — capital markets or it could be leasing or financing.
When they asked you to do it, were you sort of hesitant at first or were you on board with the idea?
I had been on our women's network board here at CBRE for about 15 years, so I've done a lot of that. When I started, Tara [Stacom's sister, who is an executive vice chairman at Cushman & Wakefield] and I would say, "There are so few females." There are still less than we would like.
Now, I'm co-running the Diversity Committee at the Real Estate Board of New York, which is a wider endeavor. We've been really trying to look at how do you make real estate open to everyone and make them understand that it really is a career and an opportunity.
With reporting by Sarika Gangar.