Related Group Bags $190M in Financing for 2 Luxury Resi Properties
---
---
Miami-based developer Related Group has scored $190 million in financing for two luxury apartment developments in Tampa, Fla., Commercial Observer has learned. 
Deutsche Bank provided a $115 million floating-rate loan to refinance Manor Riverwalk, and SunTrust Commercial Real Estate lent $75 million on Town Westshore. Both transactions were negotiated by Newmark Knight Frank's Dustin Stolly, Jordan Roeschlaub, Chris Kramer and Nick Scribani. 
Designed by architecture firm Arquitectonica, Manor Riverwalk is an eight-story Class A multifamily property located at 202 South Parker Street. As the name suggests, the property sits on the Hillsborough River waterfront in Downtown Tampa with river bay and skyline views through the units' floor-to ceiling windows. Amenities include the Riverfront Club Terrace lounge with a beach-entry pool, cabanas and sun deck, as well as private screening movie room and group fitness classes. 
A spokesman for Deutsche Bank declined to comment on the transaction. 
Town Westshore is a waterfront property at 5001 Bridge Street with views over Old Tampa Bay. The four-story property is segmented into five buildings, each with its own courtyard. Amenities include a water walkway, sauna, pool, fitness center and six-story parking garage. The surrounding area is under development, with a new marina, retail space and residents en route. 
Rebecca Cox, a senior vice president at SunTrust, led the transaction. 
"SunTrust is pleased to provide a long-term financing solution for this world class development team and project," Cox said in prepared remarks. "Town Westshore is a resort-style, waterfront community conveniently located to several major employment centers across Tampa. This is a testament to SunTrust's deep ties and commitment to the I-4 corridor community from Orlando to Tampa." 
The bank provided both the construction financing and the permanent financing for the development. "We greatly appreciate their commitment to Town Westshore and our platform,"  Ben Gerber, the vice president of finance for The Related Group, said of SunTrust in prepared remarks. 
Founded in 1979 by Chairman and CEO Jorge Pérez — often called the "condo king" of Miami — The Related Group has built, rehabilitated and managed more than 90,000 condominium and apartment residences. 
"The sponsor has done an incredible job of developing two luxury assets located at the most prominent locations in Tampa," Stolly said. "The waterfront views and unparalleled accessibility are significant demand drivers."
"Given the quality of the assets, location, and strength of the sponsorship, Related was able to repatriate a significant portion of their equity prior to stabilization," Roeschlaub added.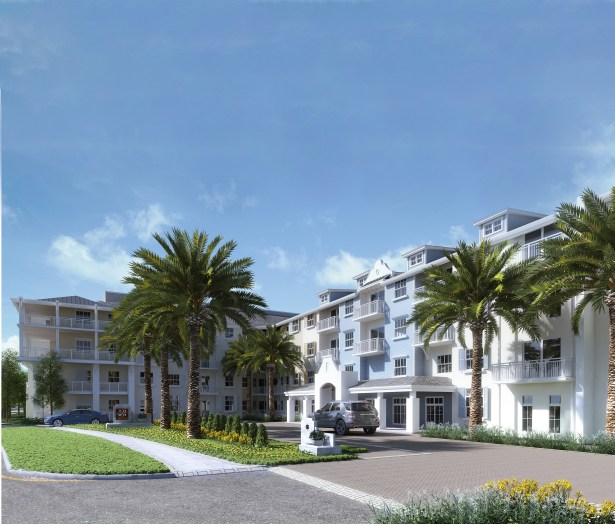 Chris Kramer
,
Deutsche Bank
,
Dustin Stolly
,
Jordan Roeschlaub
,
Manor Riverwalk
,
Newmark Knight Frank
,
Nick Scribani
,
Rebecca Cox
,
Related Group
,
SunTrust Commercial Real Estate
,
Town Westshore