Flex Office Firm Breather Hires CTO From Cision
---
---
Montreal-based Breather, a flexible office provider, has hired away Cision executive Philippe Bouffaut to serve as its chief technology officer, the company announced. Bouffaut will help build out Breather's tech stack, which will offer its clients a streamlined office management platform as it aims to compete in the crowded flex office market.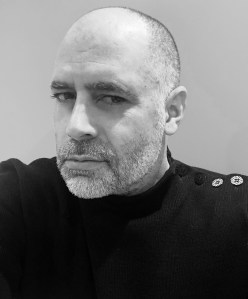 Breather started as an on-demand meeting-space company in 2012, and in 2017, expanded into flexible leasing, putting it in more direct competition with companies like Knotel and WeWork. Its differentiating factor continues to be its network of 500 locations, and the technology built to manage it, said Breather CEO Bryan Murphy, who joined the company in January of this year.  
Breather's existing tech platform already has a customer-facing service — designed to make booking an on-demand office space as seamless as hailing an Uber — and a backend platform that's designed to manage a constantly shifting inventory of space. "Because of the demand engine that we built online, we can flex our spaces between use-cases," Murphy said. "We can flex them between office spaces and meeting spaces, which gives us a leg-up as an operator."
The leasing portion of the company is its growth area, and the company plans to expand it further, until the leasing and on-demand businesses are at a 40/60 ratio, Bouffaut said. To meet the needs of its longer-term clients, Bouffaut will oversee the development of a tech platform that will serve as a digital office manager, offering services like inventory stocking and location access for employees. 
"One of our main points of contact is CEOs, CTOs, and that kind of person. They just want to focus on their business," said Bouffaut. 
Bouffaut founded an AI-based press and communications company, Cedrom Technologies, which he sold to Cision in 2017, before joining Cision as vice president of product and engineering. While Bouffaut's roots aren't in the real estate industry, his strength is innovating within a non-technical industry, he said; his company was one of the first to provide tech-based services to the communications industry in the early aughts. 
"I've been in a position to change an industry, which is not very technical — a very traditional industry — through technology," Bouffaut said. "There is kind of a parallel with what Breather does, changing traditional real estate through technology."
Breather operates in 10 markets, primarily in the United States and Canada, including New York, San Francisco and Montreal. Across the pond, it also has a presence in London. Murphy said the company was looking to grow globally, but would continue to operate in primary metropolitan markets. 
"We like density," he said.