The Rent's Too Damn High, So Let's Charge Membership Instead
---
---
What if we just got rid of rent and called it membership instead? 
That's the idea behind Haven Coliving, a co-living experiment in Venice, where residents pay a membership fee of $995 a month to live with like-minded people. 
Specifically, people who care about wellness.
"With Haven, it's a membership club," said founder Ben Katz. "Everyone's interested in going on a run with you at 6 a.m., or coming to your breath-work class."
Haven has two operational homes in Venice, with plans to open more locations in Echo Park and West Hollywood. Each home has around 20 members, with an average of four people to a room. That might bring to mind San Francisco's PodShare, a hostel-like home that charges $1,200 a month for a bunk-bed, and which was roundly ridiculed online. 
But Katz said Haven was different. "People sleep in Japanese-style pods, which are enclosed and provide full privacy," he said. The organic wood pods, unlike PodShare's open bunks, are fitted with electrical outlets and lamps so its inhabitants can hibernate without needing access to the outside world. "It blocks out sound, and light, and life," Katz said. 
The $995 fee covers not only the privilege of Japanese-style living, but also access to Haven's common spaces, amenities, and their wide range of fitness-related activities, which includes yoga with Travis Brewer from American Ninja Warrior, beach DJs, and classes by members, who include pilates instructors, yogis and bootcamp trainers.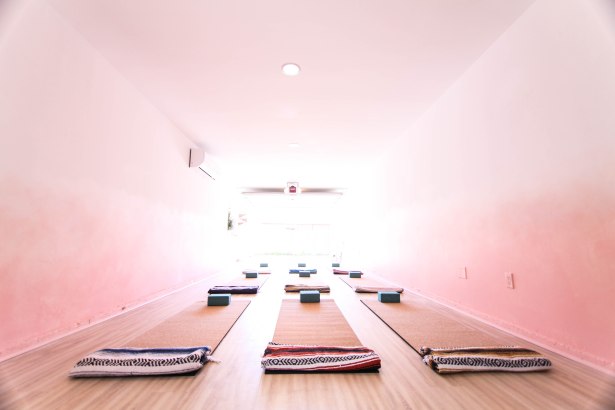 It can be difficult to compare Haven's value to traditional rentals because most indexes don't track bunk-bed rates. Still, the median ask for a one-bedroom in Venice is $3,000, according to a June report from rental platform Zumper. However, if you hop one neighborhood over to Mar Vista or further to Culver City, median rents drop to $2,100 and $2,175 respectively, closer to the city-wide median of $2,300, according to Zumper. 
If you are determined to live in Venice however, membership at Haven is open as of Tuesday (the program was previously in beta), and they are accepting applications online. 
"People who apply have a high intention around wellness, mindfulness and fitness," Katz said. Applicants must answer questions about how they prioritize wellness in their lives, and how they've lived with others previously. "By setting the attention of health and wellness, you really do bring a synergy," Katz added. 
And if you're rejected, you can always hop over to PodShare's Venice location, where it costs just $60 a night to sleep synergistically with 32 other people.