CrossHarbor, National Life Provide $142M Construction Package on Industrial Portfolio
---
---
CrossHarbor Capital Partners and National Life Group have funded $142 million in construction debt to Scannell Properties to finance work on six industrial assets in the Sun Belt, according to information from CrossHarbor.
Vermont-based National Life provided the $85.4 million first mortgage while Boston-based CrossHarbor will hold the $57 million subordinate note.
The financing package comprises six separate, cross-collateralized loans for the development of each asset—three in Fort Worth, Texas; two in Jacksonville, Fla. and one in Savannah, Ga. CrossHarbor provided its portion of the portfolio financing via its recently launched open-ended senior debt income fund.
The Fort Worth projects will be erected in a three-phase development, costing $84.1 million, according to CrossHarbor. The three assets will span 1.6 million square feet and encompass a combined 97.2 acres, with 68 to 142 dock bay doors.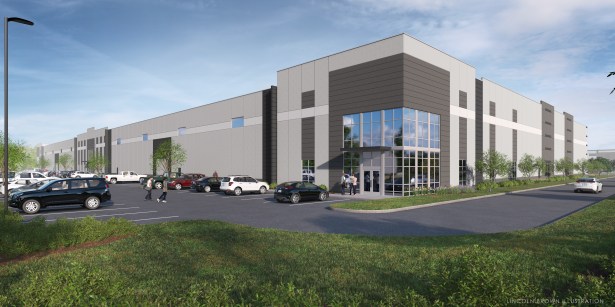 In Jacksonville, Scannell will spend roughly $18.3 million to develop a 273,500-square-foot site across two buildings on 17 acres. Both properties will be rear-load buildings. One will have 37 loading bay doors, a 32-foot clear height and will be 260-feet deep; the second building will be slightly smaller, with 34 loading docks, a 28-foot clear height, 34 dock doors and a depth of 240 feet.
Indianapolis-based Scannell is spending $47 million on its development in Savannah, which will total 998,400 square feet on almost 68 acres. The cross-docked building will feature 224 loading bays, with 36-foot clear heights. The property will be located within a massive industrial park called Morgan Lakes, in Pooler, Ga., just northwest of the Savannah International Airport and the Port of Savannah.
A spokesman for National Life was not immediately available to provide comment.