Presented By: Colliers International
Colliers Helps NYU Prepare Its Campus for the Next 100 Years
---
---
New York University – with its storied history of academic excellence and discovery – has been a presence on Washington Square Park for nearly 200 years, both contributing to and drawing from the intellectual spirit of the Greenwich Village neighborhood.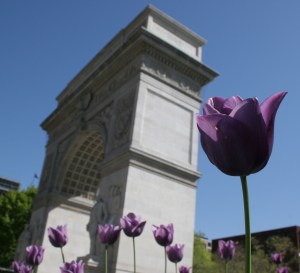 NYU's urban location plays a central role in the University's academics, and NYU continuously seeks to enhance the unique urban-campus experience. As part of that endeavor, NYU has long understood the need to attract on-brand retail concepts to its ground floor commercial spaces that will enhance the historic Washington Square neighborhood, not just for its 50,000 students, but for faculty and neighboring residents as well.
"In a city of grand institutions, New York University is one of the greatest. NYU has impressed on us the need to find retailers who will not only be the right fit for these spaces, but that will also be respectful of the Washington Square Park neighborhood and enhance its vibrancy," said Michael Stone of Colliers (CIGI) International, which exclusively represents NYU's retail real estate portfolio. "We're honored to be representing NYU and to play a small part helping the University realize its overall vision for the future."
Given that hospitality industry continues to be a hot asset in New York City [and that a number of NYU's ground floor commercial leases are expiring], the team is currently marketing a handful of NYU's retail spaces that could accommodate restaurants.
The first of these spaces is at the base of the Iris & B. Gerald Cantor Film Center on the corner of Greene Street and 8th Street and consists of two spaces. One space is currently occupied by Kiin Thai and stretches 2,277 square feet with kitchen equipment and infrastructure already in place, in addition to being fully vented, a critical piece for a food spot. The other was formerly SoHo Tiffin Junction restaurant and wraps the corner of Greene Street.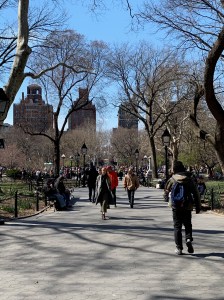 Two other spaces are at 79 and 83 Third Avenue, at the base of NYU's popular Third North dormitory on the corner of Third Avenue and 11th Street, which houses approximately 950 first-year students. 79 Third Avenue, formerly GNC, is approximately 1,301 SF and 83 Third Avenue, previously Shiina, is approximately 1,171 SF.
Both properties are in the midst of the East Village neighborhood, which has active foot traffic that lends itself to amenity-driven retailers. With the student population living above, the boutique size stores are aiming to attract retailers to help benefit the neighborhood residents, as well as grow NYU's amenities for their students.
The largest current available restaurant space is located at 31 West 4th Street, the corner of Greene and West 4th Street. At the entrance to NYU's famous Stern School of Business campus, this building consists of 2,254 square of ground floor retail with two lower levels for a total of 6,500 square feet. This vented restaurant space boasts over 120 feet of wraparound frontage and will be delivered in new white box condition.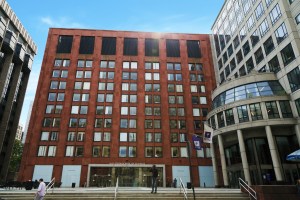 It's been widely reported that urban locations with vibrant retail environments are the hottest trend in brick-and-mortar retail today, as people are looking to live, work and play in dynamic amenity-rich spaces.
NYU understands the importance of enhancing the neighborhood as it seeks retailers whose rent helps fund its academic mission. And retailers and restaurants know that capturing the attention this young, educated and mobile population is a recipe for success now and in the future
For more information about what's available in the NYU portfolio, please call or email Michael Stone at (212) 716-3582, David Tricarico at (212) 716-3585, Jedd Horn at (212) 716-3589, or Jake Horowitz at (212) 716-3798.
31 West 4th Street
,
79 and 83 Third Avenue
,
8th Street
,
academics
,
campus
,
Commercial
,
David Tricarico
,
EAST VILLAGE
,
GNC
,
Greene Street
,
Greenwich Village
,
Iris & B. Gerald Cantor Film Center
,
Jake Horowitz
,
Jedd Horn
,
Kiin Thai
,
Michael Stone
,
New york city
,
New York University
,
NYU
,
Retail
,
Shiina
,
SoHo Tiffin Junction
,
Sponsored
,
sponsored-link
,
Stern School of Business
,
Third North dormitory
,
ubran
,
Washington Square Park
,
Colliers