Presented By: Brookfield Properties
Inside Brookfield Properties' Exclusive New Tenant Engagement Platform
---
---
Commercial properties aren't just a place to come to work anymore. To boost productivity and happiness in the office, optimizing work-life balance for company talent is key. Brookfield Properties, one of the D.C. region's and country's largest commercial property operators, has taken its tenant amenity package to the next level with a brand new program for the DMV area: Activated by Brookfield.
The new, full-service program caters to every aspect of professional life, giving all Brookfield tenants access to a collection of amenity spaces throughout its commercial portfolio, as well as exclusive events and on-demand concierge services for any and all needs. No matter what neighborhood you work in, you can do your morning workout at any participating Brookfield fitness facility, enjoy the spring weather on a landscaped rooftop, and get a change of scenery in one of the lounge or collaboration spaces throughout the region.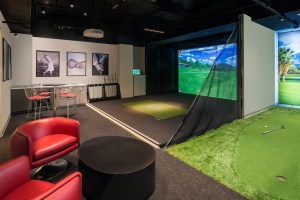 Greg Meyer, Executive Vice President of Brookfield Properties D.C. Region, has overseen Brookfield's D.C. portfolio over the past decade and is pleased to see tenants taking advantage of this one-of-a-kind program.
What is Activated By Brookfield?
Greg Meyer: Activated is Brookfield's custom-designed tenant engagement platform, which aims to help our tenants achieve a work-life balance that allows them to be as productive as possible, while also having some fun. As office buildings become more and more amenitized with facilities including fitness centers, lounges, and roof terraces, we found an opportunity to take Brookfield's spaces to the next level and bring them to life. We started a pilot program of more engaging tenant events in the amenity spaces, and eventually we scaled the program regionally into the Activated it is today. Activated is centered around three main initiatives: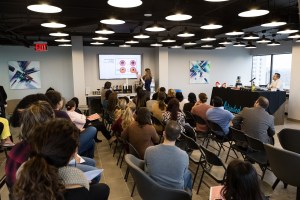 Experience – fun, enriching tenant events
Balance – timesaving corporate concierge services
Access – the ability for tenants to use many of our fitness, lounge, and rooftop amenities across the region, regardless of which building their office is located
Our DMV portfolio is the perfect market for Activated because of its size and the variety of amenities our buildings provide. Activated is currently available at 13 Brookfield properties across the region.
What are the services and amenities Activated provides its members?
GM: The three elements of the Activated program bring so much to our tenants daily. Our full-time, on-site Experience Managers organize events at each property, ranging from yoga classes and wellness programming to holiday activities, cooking classes, craft workshops and happy hours.
On a personalized basis, Experience Managers source event tickets, personal training, nutrition coaching and so much more. We take full advantage of D.C.'s incredible culture. How often do you hear of great performances, activations, and exhibits around the region, but never make it there? Our Managers are on top of that for you.
The most game-changing element of Activated, in my opinion, is the access. We have made it possible for any employee, in any of the Activated buildings, to be able to use the amenities in any other Brookfield building around the region. This means, for example, you can hit up our fitness center in Reston on your way home from the office on M Street, you can take a break and enjoy lunch on the rooftop of 799 Ninth even if you work at 650 Massachusetts, or you'll be able to get some quiet time in our soon-to-come collaborative workspace at 1250 Connecticut Avenue, even if you usually work in Silver Spring, just to name a few options. Reaction to this has been incredible—we have hundreds of tenants making their days easier in the weeks since we launched.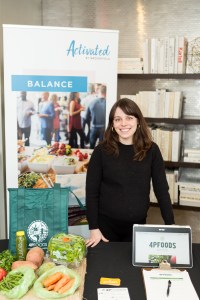 All of this is in addition to the day-to-day perks Brookfield Properties provides including 4P Foods produce delivery, Tide Cleaners dry cleaning lockers, Peloton equipment in all fitness centers, and sustainable LATHER bath products in all locker rooms.
How does Activated help tenants during the business day?
GM: These amenities help increase productivity across the board for our tenants, whether they are traveling throughout the area and need a temporary place to work or organizing team bonding events for their company. The services and events curated by Activated mean less running around to shop or pick up dry cleaning, or to make it to a yoga class, and more convenience for the occupants of our buildings. Our goal is to make coming to work as enjoyable as possible, and to help everyone maximize how much they can accomplish each day.
Office culture is one of the top things potential employees look for, but one of the hardest to execute because of the regular demands of our jobs. Our Experience Managers handle in-office catering, plan team building exercises and corporate outings, organize employee appreciation and recognition programs—anything our tenants need to make their employees' work life more engaging.
At the heart of this, our approach is rooted in Brookfield's place-making philosophy. As developers, we believe in the importance of experience, variety and convenience throughout our portfolio. Activated is the latest in our workplace innovation strategy to deliver the best services to our tenants.
For more information about Activated, visit brookfieldactivated.com.
1250 Connecticut Avenue
,
650 Massachusetts
,
799 Ninth
,
Activated
,
Brookfield Properties
,
D.C.
,
Greg Meyer
,
LATHER
,
M Street
,
Peleton
,
Silver Spring
,
Sponsored
,
sponsored-link
,
Tide Cleaners
,
Washington