Presented By: Skyline AI
Harnessing AI to Find Alpha in Real Estate Investment
---
---
For some time now, tech-based innovations have been reshaping the way things are done across almost every industry. Despite this, the world of commercial real estate has dragged its feet, clinging tightly to its traditional ways.
Even when compared to other investment markets, commercial real estate is a dinosaur. The stock market long ago adopted new core innovations and continues to do so—even the conservative bond market is following suit. Especially considering the uncertainty inherent to the current real estate market, tech-based disruption in the CRE investment market is long overdue and finally emerging. But this delay may now present an opportunity, as only a handful of companies are bringing the commercial real estate world into the future—and investors who react quickly will be profitably positioned. After a long analog period, dominant tech players are finding the alpha in enhanced investment methods using cutting-edge innovations like artificial intelligence and machine learning.
As a case study, let's look at Skyline AI, a pioneer in the emerging field of deep data-based CRE investment insight.
Can AI Amplify Human CRE Expertise?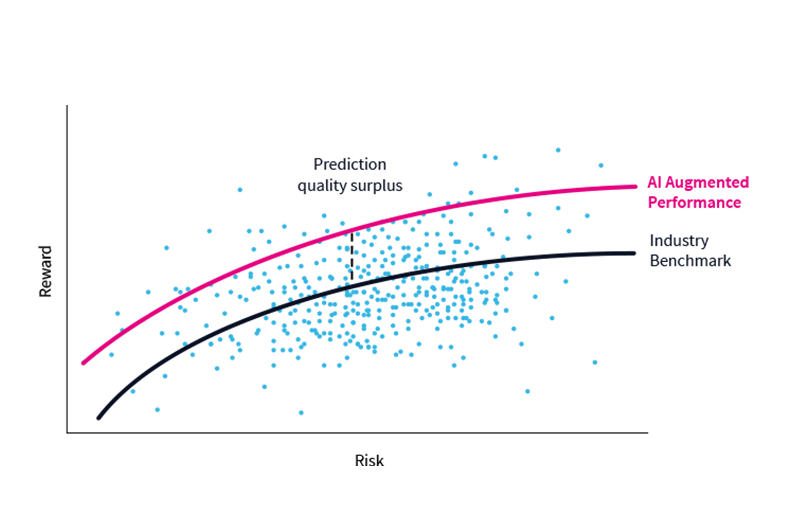 Whether residential or commercial, real estate investment decisions always rely on data to understand assets better, make comparisons, and assess values. Conventional analyses have only meager data sets to work with, so biased and incomplete evaluations were status quo for decades. Today, vast amounts of data are accessible, yet often fragmented and difficult to parse into actual insight.
There are numerous perspectives to consider: macroeconomics, market level, MSA level, neighborhood quality, multiple asset level features, demographics, supply and demand, employment trends, alternative opportunities, risk factors and much more. While traditional analysts compress a limited array of considerations into an educated guess, artificial intelligence grasps all factors, potential perspectives, and data—and all at once. This new perspective is a huge boon for investors looking for heightened speed, accuracy and performance, and allows for differentiating between truly great deals and those that only look good on an Excel sheet.
Skyline AI partners with the top players in commercial real estate, combining its technology with the resources and experience of its partners. This union creates new investment vehicles that access the absolute pinnacle of deals for investors.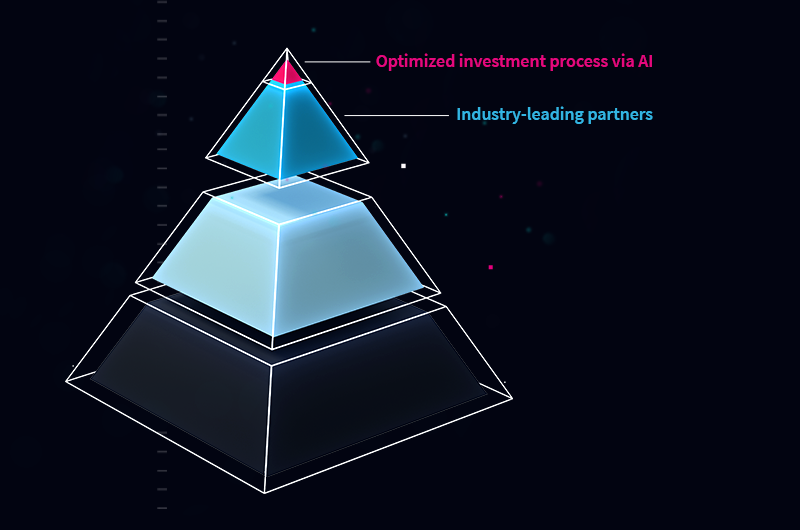 Approaching Alpha
There is only so much an analyst can do with limited data and an Excel file. Advanced CRE tech companies are using ensembles of machine learning models to illuminate deep asset data, creating alpha through AI insight. The core alpha that top companies are bringing to the table for investors? Sourcing and underwriting the very best deals with high speed and certainty. In a complex chain of deep-data historical asset research, transactional data augmentation, micro-locational data analysis, and accuracy backtesting, AI is providing a critical advantage to investors.
Here are three examples of this deep insight capability in action.
Asset performance and value predictions: Skyline AI's platform assembles clusters of properties defined as similar according to thousands of signals using a combination of supervised and unsupervised machine learning models. The AI learns and understands the nature of the assets' inputs and interactions to a degree where it becomes possible to predict their current market value and future rent yield.
Skyline AI's system highlights assets with an asking price below the AI market value prediction, enabling its investors to capitalize on the difference.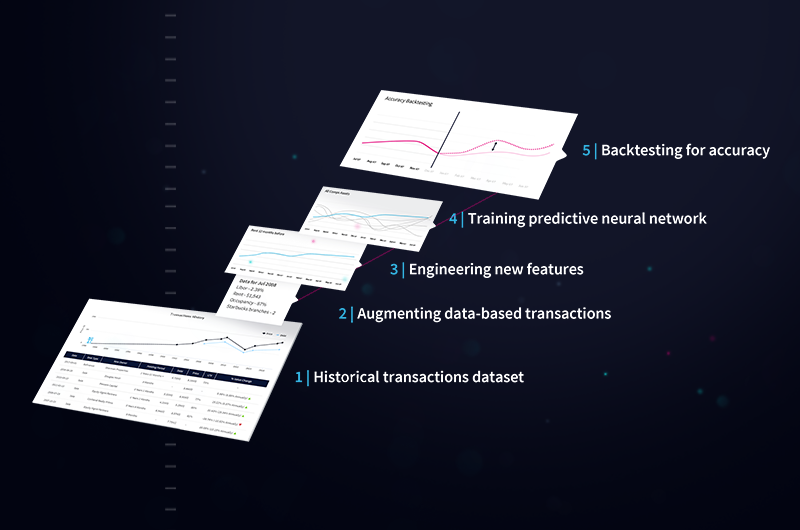 Deep asset understanding through micro-locations data: Legacy investment indicators like demographics, supply, and recorded market performance are no longer enough. Today's investors must look at next-gen indicators. One example is the cellular and social media footprints of current (or potential) inhabitants of an area. This provides a real-time analysis into where people want to live and highlights the most sought-after "micro-locations" when old indicators are limited to the neighborhood level.
Soon-to-market prediction: Advanced machines analyze mountains of historical data and serve up actionably accurate predictions of the owner's intent to sell. For example, if the system detects a combination of a sudden increase in occupancy with rent rates below the submarket benchmark, this may indicate an effort to fill up the asset quickly as a sale-intent strategy. Merge that with the knowledge that the owner's loan term for the asset is coming to an end, and you're probably looking at an asset on its way to market. This predictive ability gives the buyer a chance to bid first and make a profitable off-market deal before others even know there is competition.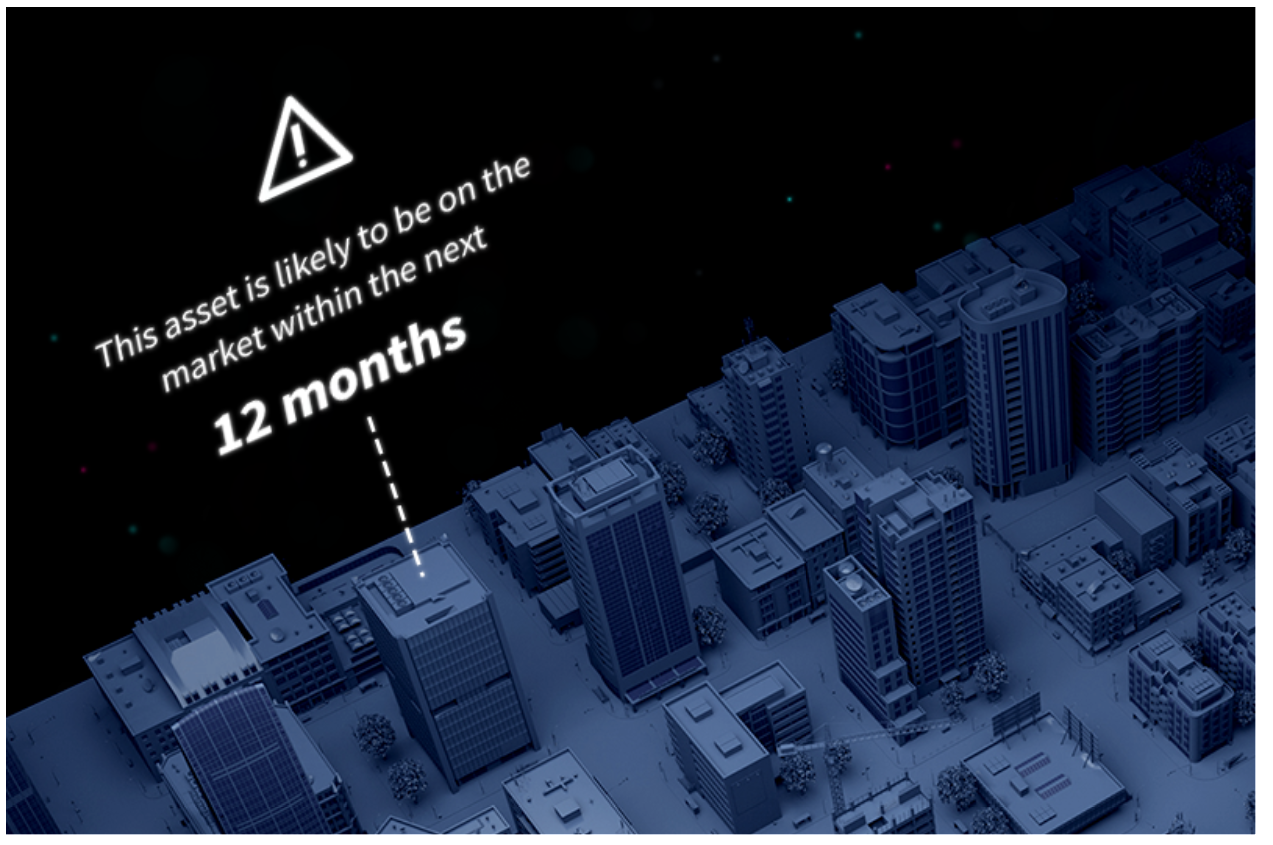 Can AI Be the Solution to Dry Powder Eroding Your Returns?
As investors struggle to identify promising opportunities, it's increasingly clear that relying on human expertise alone has resulted in firms holding onto their cash and forgoing billions of dollars in value. Investors today are holding over $300 billion in dry powder on the sidelines—a record figure.
The ability to confidently identify promising opportunities and get investment capital off the shelf and into action may be one of the biggest benefits of advanced AI investment platforms. Although it will not solve the dry powder problem for the entire market (there is a limited amount of good deals), it will make a big difference between analog and advanced players in terms of finding the choicest high-yield deals.
It's reasonable to assume that AI is the future of investment insight in commercial real estate, just as it's proven to be in other investment markets. Investors must seek managers with the expertise and vision to truly lead the charge, using cutting-edge data and AI technology to shed new light on every part of the investment process and open the doors to new profit opportunities. To date, Skyline AI leads the AI-powered investment industry, and may just change the rules of the entire game.