Servcorp Signs Deal to Operate 36K SF of Coworking at Hartz's 667 Madison Avenue
---
---
Servcorp has penned an agreement to operate coworking, serviced office and virtual office space on two floors at Hartz Group's 667 Madison Avenue, Commercial Observer has learned. This is the first such arrangement for the Australia-based office space provider in the U.S. market, as it generally signs leases for its real estate.
Servcorp signed a master-service agreement to run a co-branded location with Hartz on the fourth and fifth floors, each 18,000 square feet, at the building between East 60th and East 61st Streets. Looking to launch in June, the space will include 85 percent private offices and the balance will be coworking, said Charles Robinson, a senior vice president for the U.S. at Servcorp. The new digs will cater to hedge funds and family offices, in keeping with Servcorp's clients, who average in their early 40s.
Members at 667 Madison Avenue will have access to all of Servcorp's 160 existing locations worldwide, 22 of which are in the U.S. (four of them in New York City, including one at 1 World Trade Center, as CO reported). They are interconnected via "enterprise-level technology" that comprise a solid "IT backbone," Robinson explained.
For Hartz, the coworking center is the last piece in a two-year $40 million building renovation.
"As part of the renovation we put in a small conference center, and when we saw how it was used by our own tenants, we pivoted on our plans for four and five," said Edward Stern, the founder and president of Hartz Capital, the investment arm of the Hartz Group. "It was clear that a substantial demand for short-term, first-class space with services existed within our own building and in the area at large."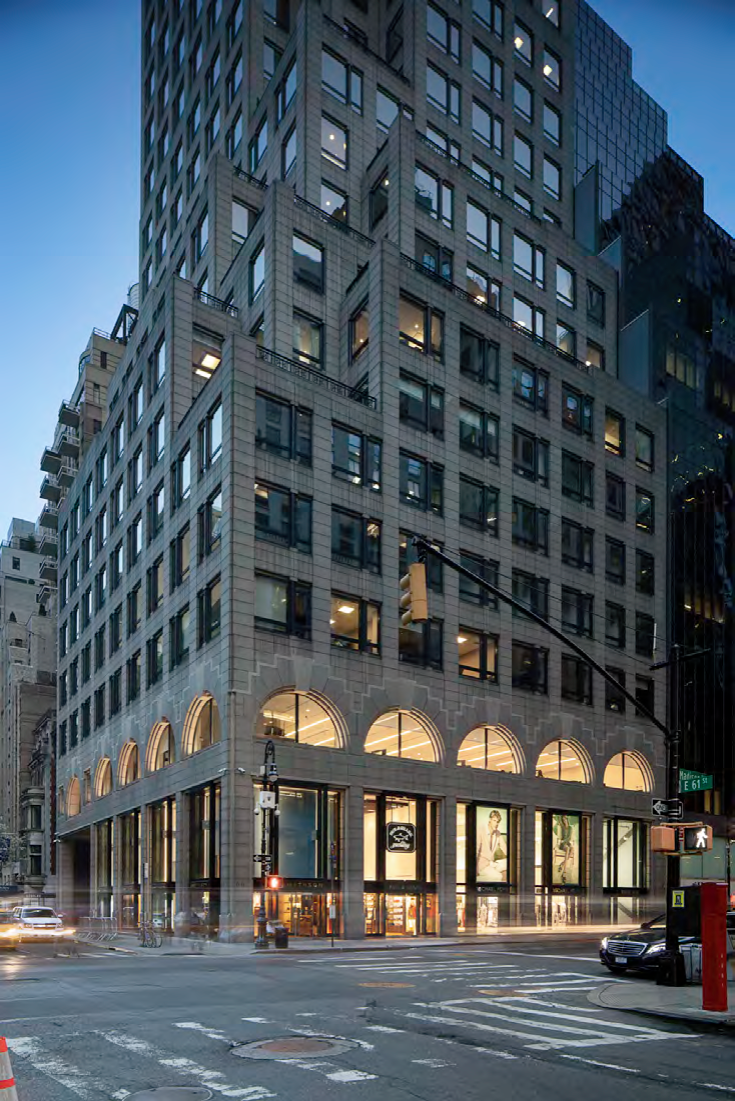 Cushman & Wakefield (CWK)'s Mark Weiss represented Hartz in the direct deal with Servcorp. Weiss listed the two floors for lease at $100 per square foot, but Servcorp and Hartz negotiated a master-service agreement, which lasts for 10 years. Weiss didn't respond to a request for comment.
Floors four and five were occupied by investment bank Berenson & Company until about two years ago when the firm downsized within the building, per Stern.
Hartz wanted to partner with Servcorp rather than one of its more low-budget competitors.
"There will be really great coffee, really great services, but we didn't want any kegs," Stern said. "We didn't want to be—how should I put it? We wanted to be a little more Four Seasons than Hampton Inn—or a lot more."
And that's in keeping with the image Servcorp—which specializes in highly serviced offices—is aiming for.
"We certainly see ourselves as a premium-quality alternative to [competitor] WeWork," Robinson said, adding that its fit-out will "last the years."
The 24-story building at 667 Madison Avenue spans 273,114 square feet with tenants including conglomerate Loews Corporation, private equity fund Crestview Partners (which will move out in the summer, as CO previously reported ) and investment firm Sciens Capital Management.
1 World Trade Center
,
667 Madison Avenue
,
Berenson & Company
,
Charles Robinson
,
Crestview Partners
,
Edward Stern
,
Hartz Capital
,
Hartz Mountain Industries
,
Loews Corporation
,
Mark Weiss
,
Sciens Capital Management
,
Servcorp
,
Cushman & Wakefield