Presented By: Avison Young
Avison Young's Tri-State Investment Sales Team Signs 50+ Exclusives Valued at $1.6B
Properties including multifamily, development, and retail assets valued at over $1.6 billion
---
---
Avison Young's Tri-State Investment Sales Division has signed more than 50 sales exclusives valued at over $1.6 billion since James Nelson joined the firm in February as a Principal and Head of Tri-State Investment Sales.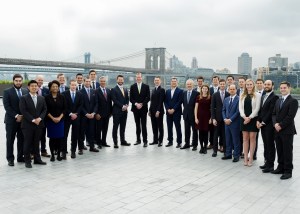 "We've revolutionized the brokerage industry by creating one unified sales team and our exponential growth in the last nine months has been the result of this collaborative approach," Nelson said.
Since February, the Tri-State Investment Sales team has closed or put into contract close to 20 investment properties, including multifamily buildings, development sites and office assets.
"Since a typical sales process takes six months, this is nothing short of remarkable," Nelson said. "We're very proud of what we're building here."
Nelson noted that clients know when they work with Avison Young's Tri-State Investment Sales team they aren't just getting two or three sales agents on an assignment but instead getting the power of 35 professionals behind them.
"Our salespeople are focused on our clients' success because we don't compete against each other for clients or commissions," Nelson said. "Each member of our 35-person group is compensated on every sale. No other brokerage firm is structured this way."
The sales division has an open architecture and meets every morning to discuss listings, which ensures that agents have the material they need to inform active buyers about all of the firm's offerings not just a select few.
"New York City is the number one sales market in the world," Nelson said. "New buyers are entering the market every day so we cast the widest net possible to find them through mass exposure, which includes setups, offering memorandums, signage, press releases, direct mail, emails, social media, our dedicated website, multiple listing websites, direct outreach to buyers and contacting brokers from other firms."
The department is organized the way capital is deployed in today's market, by asset class rather than territories. The structure allows agents to find opportunities for buyers of multi-family/mixed-use, office, retail/net lease and development properties throughout New York City and the Tri-State Region.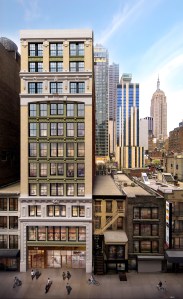 "Since Avison Young is a global firm with over 100 offices worldwide, we're also able to collaborate with Avison Young brokers from around the country and the world especially when our clients are looking to invest in other cities," Nelson added.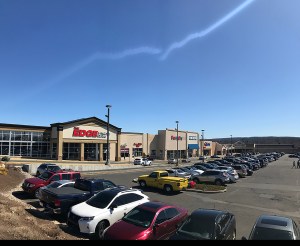 Additionally, clients have access to Avison Young's debt and equity team to help them find the best financing options, office and retail leasing brokers to help them reposition properties, project management professionals to assist with build-outs and valuation experts.
Nelson said in recent weeks his team began marketing the following exclusives:
• An 11-story, 50,137-plus rentable square foot office building with ground floor retail at 109 West 27th Street between Sixth and Seventh Avenues in Midtown South.

• Townline Square, a 311,290-square-foot, fully leased, retail power center located at 533 South Broad Street (Route 5) in Meriden, Connecticut, part of New Haven County, which has an asking price is $48.5 million.

• Three residential buildings 344, 346 and 348 East 62nd Street on the Upper East Side featuring 40,612 total gross square feet across 72 units—two retail units and 70 residential units that offer substantial rental upside—for $40 million.

• A corner development site at 34 Union Square East offering up to 26,000 buildable square feet in the Union Square neighborhood of Manhattan with an asking price of $32 million.

Aerial view of 34 Union Square East

• A historic, five-story, mixed-use building at 115 South Street in the South Street Seaport historic district of Manhattan, which is being marketed for $13,250,000.
For more information about the Tri-State Investment Sales team's exclusive listings, please click here.