Commercial Rent Bill Not 'Silver Bullet': Council Speaker
Real estate industry speaks out against Small Business Jobs Survival Act at rent control hearing
---
---
The Small Business Jobs Survival Act (SBJSA)—often called "commercial rent control"—would not be a "silver bullet" to save beloved neighborhood shops and eateries from shuttering after rent increases, City Council Speaker Corey Johnson said during a council hearing on the bill today.
Johnson—who announced his support for the measure, which unilaterally institutes rent lease renewal terms for all commercial tenants, last year—said that one of the big issues is that the bill needs to be "tailored in a certain way," so as not to put all businesses in the same box.
"It's not perfect," Johnson said during the hearing. "It should not treat a WeWork in the same way as a bodega."
Despite his reservations, Johnson argued multiple times that there does in fact need to be some type of public policy implemented to protect successful small business like Tortilla Flats and McNally Jackson Books from being forced to close after their landlords doubled or tripled their rent during lease negotiations.
"There are storefronts that have been vacant for years and years on end and that is bad for the fabric of the community," Johnson said. "I want to figure out a way to fix that… that gives small business owners some chance."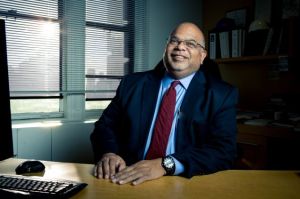 The bill—first introduced in 1986 by Ruth Messinger—calls for a minimum of 10-year leases for renewals of office, retail and manufacturing tenants citywide and gives them a chance to challenge a landlord's proposed rent increase.
It sets up an arbitration process over the rent where a meditator can rule in favor of the tenant or landlord for their suggested price. If the tenant refuses either, the law doesn't force a renewal and states a landlord can only increase the rent by 10 percent until the tenant vacates.
Supporters of the bill argued it will give tenants a leg-up during lease negotiations and add more transparency to the renewal process.
"The Small Business Jobs Survival Act is not commercial rent control," said Councilman Ydanis Rodriguez, who introduced the bill this session. "Rather, it is a bill that gives both parties more clarity and rights in the lease-renewal process."
However, real estate professionals testified during the hearing the bill will take away landlord's flexibility during negotiations and could make it harder for new tenants to get leases because owners would be wary of taking a chance on a non-established business.
"This legislation would do nothing to solve the underlying issue on storefront vacancies," John Banks, the president of the Real Estate Board of New York, said during the hearing. "More storefronts will become vacant."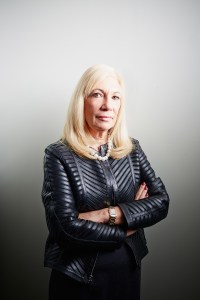 Others in the field said that rent isn't the only factor in businesses closing down but also if its the right location, competition for online retailers and changing consumer habits.
"It's not just about rent, it's about so much more," said Joanne Podell, an executive vice chairman of retail services at Cushman & Wakefield. "By controlling the rent we're not solving the problem, we're creating a new one."
Even members of Mayor Bill de Blasio's administration were skeptical of the bill and testified the arbitration process could end up being better for landlords.
"Arbitration often favors the party who is able to provide more resources and information into the arbitration process," Gregg Bishop, the commissioner of the New York City Department of Small Business Services, said. "Larger and more well-resourced parties, such as landlords and multinational corporations, will likely have the upper hand."
"This legislation may do more harm than good," Bishop added.
A date for the City Council to vote on the bill has not been set.