Kellogg's NYC Owners Open Play Center in Same Union Square Building as Their Café
---
---
What goes together better than cereal and children? A café dedicated to cereal in the same building as a 7,000-square-foot play space for kids!
And that is a marriage that has occurred in Union Square as a new retail concept, Union Square Play, joins Kellogg's NYC in a building that runs from East 17th to East 18th Streets between Park Avenue South and Broadway, Commercial Observer has learned.
Anthony Rudolf and Sandra Di Capua, the creative minds behind Kellogg's NYC café, have leased 7,000 square feet at 36 East 18th Street, per information from ABS Partners Real Estate. Union Square Play, which has opened, offers classes and play space for kids in 2,000 square feet at grade and 5,000 square feet on the lower level.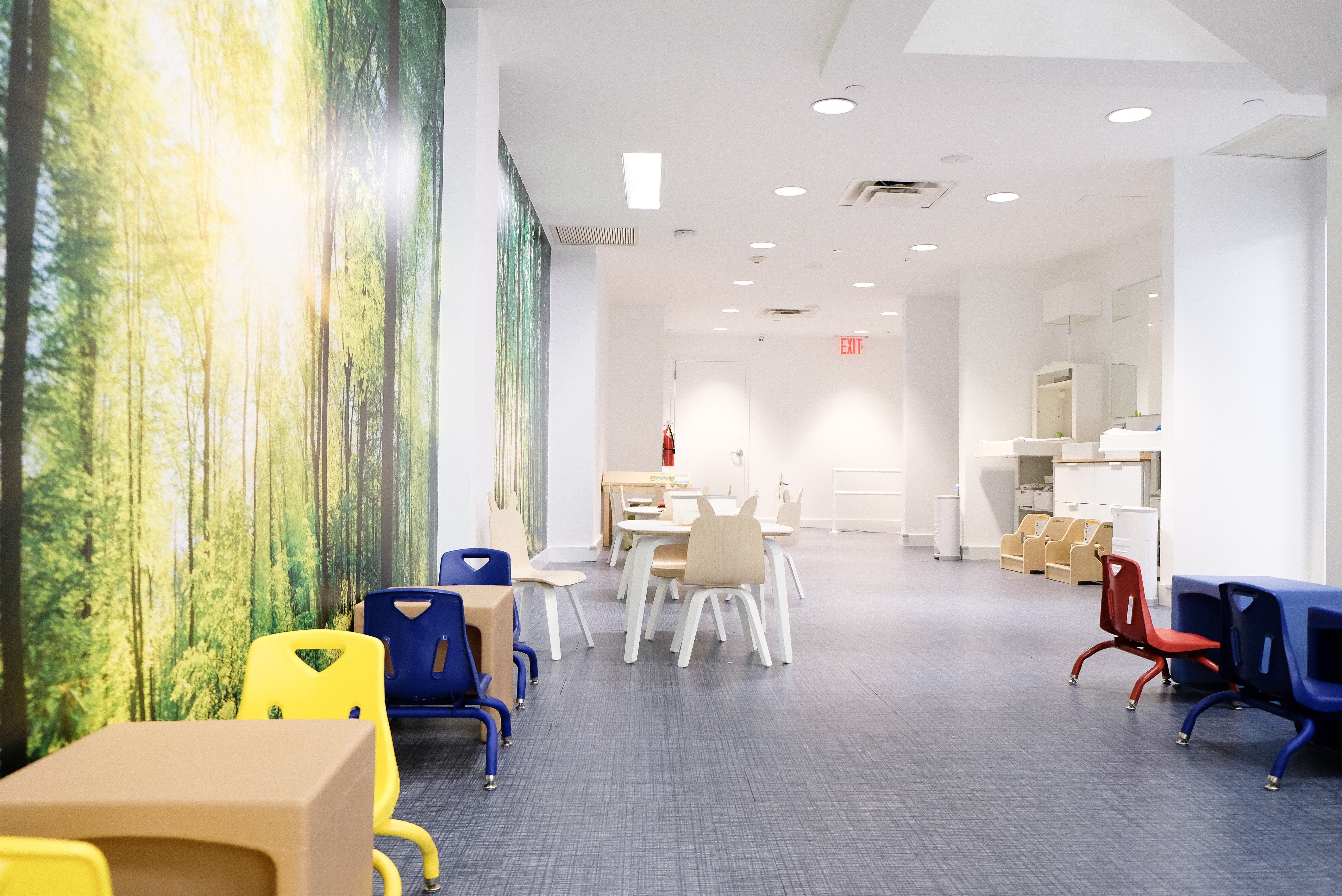 "We were responsible for bringing Kellogg's to Union Square from its Times Square café at the end of last year," said Mark Tergesen of ABS who worked on both sides of the deal. "As soon as we were tasked with marketing the new space on the 18th Street side, we reached out to Anthony and Sandra to see if they wanted to expand within the building, which they were eager to do for their new retail concept."
Tergesen and ABS' Jennifer Bernstein represented the tenants, while Tergesen and ABS' Charles Conwell worked on behalf of the owner of the two-story, 15,000-square-foot building, Standard Realty Associates. ABS declined to provide the leasing details.
While Kellogg's has its own private entrance on East 17th Street, the 18th street entrance acts as a shared entrance where you can either head up to Kellogg's or enter Union Square Play, per an ABS spokeswoman.
"With Kellogg's café right upstairs, parents can find a place to chat and grab coffee before and after classes," Jennie Monness, a third partner and the spokeswoman for Union Square Play, said in a prepared statement. "As parents themselves, the founders have built Union Square Play with what they cared about the most: engaging classes, thoughtful open play, flexible booking, and, at its very core, a place that feels like home."
CO reported last November that after a successful run as a pop-up all-day breakfast café in Times Square, Kellogg's NYC would open a more permanent café at 31 East 17th Street. Kellogg's NYC occupies 5,000 square feet on the second floor at 31 East 17th Street. Rudolf and Di Capua partnered with Kellogg's to open the brick-and-mortar locations.
31 East 17th Street
,
36 East 18th Street
,
Anthony Rudolf
,
Charles Conwell
,
Jennie Monness
,
Jennifer Bernstein
,
Kellogg's
,
Kellogg's NYC
,
Mark Tergesen
,
Sandra di Capua
,
Union Square Play
,
ABS Partners Real Estate
,
Standard Real Estate Investments