Presented By: Breather
4 Real Estate Mistakes Every Startup Should Avoid
---
---
If there's one thing we've learned as a company, it's that growing startups face the same real estate issues again and again. The unpredictability of team sizes, inflexibility of traditional leases and changing demographic of top talent mean new companies often don't know where to begin when it comes to real estate.
Breather was created to address the lack of flexible workspace on the market, and as we've grown, we've realized just how widespread an issue flexible office space is for everyone from Spotify to Lyft to Away. Our role is working with CRE professionals to help new and established companies find and create flexible offices that allow them to grow faster and smarter.
After payroll, real estate is a startup's largest expense, so finding the best office space solution is critical to the fiscal health and overall development of a growing company. This level of stress means startups often make the wrong real estate decisions. But it doesn't have to be this way.
Here are four mistakes every startup makes and how to help them avoid it.
1 – Signing the wrong lease, at the wrong time
If a startup is doing things right, their headcount is growing. But it can be hard to gauge just how fast and furious those numbers will increase. One week they'll have found the right space, and the next they're setting up new hires in the storage closet. This unpredictability can be stressful when looking for real estate. If the space is too big, they'll be carrying unnecessary overhead. If it's too small, the cramped quarters, lack of breakout space and noise, could lead to an overall downturn in productivity.
There's also the restrictions of the physical space—not every office is designed to be flexible. Even WeWork sticks to the traditional closed office model and only the community spaces are open. All of our office spaces have a modular design: a lounge can be converted into a conference room, a breakout room into a personal office. This increases the efficiency of the workspace, letting companies change things as they grow.
As a hyper-growth startup, we went through the same exact thing. When we eventually outgrew our original HQ, our solution was to blast a hole into the office floor, vertically growing our space. But not every company is so lucky. Flexibility is built into everything we do. From our quick move-in dates to our cancellation policy and the plug-and-play room design. There are no leases and when office space needs change, companies can leverage our network to find one that works. This flexibility allows us to better work with landlords and brokers, helping them to find space solutions for their clients, that don't include relocation.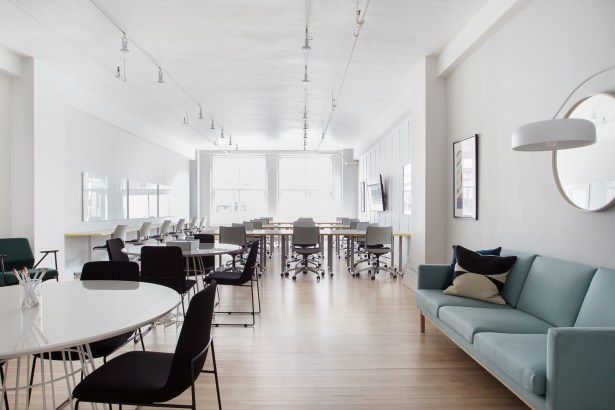 2- Choosing the wrong neighborhood
Some things never change. When it comes to real estate, location is king. No matter what industry your client's in, they want to be where the action is. The changing demographic of the workforce also means that attitudes towards traditional business centers are changing. Being in the a trendy, up-and-coming neighborhood can mean the recruiting edge over competitors. People want to have the option to work, live and go out all in the same area.
Sure, expansive coworking companies give brokers options—in the hottest hoods—but what if coworking doesn't work for your client? And what do you do if or when the company eventually outgrows the coworking model?
We understand that not every startup wants to be next to their competitors—our network allows companies to test various neighborhoods (and even markets), ensuring they find the right space.
When you're a startup, it can be hard to win the trust of landlords and brokers. CRE professionals are skeptical of a company's liquidity and future growth, and startups can be skeptical of a CRE professional's motivations. At Breather, we've cemented our reputation as a reliable real estate partner, bridging the relationship between startups and CRE.
3 – Not doing their CRE homework
For the uninitiated, the commercial real estate process can be daunting. Can you imagine how intimidating it must be to receive a lease that's 25 to 50 pages of CRE jargon and terms? New companies want to know they're getting a fair deal and want to turn to someone they can trust to wade through this information.
In addition to the information gap, there's a cultural gap. A landlord—or broker for that matter—is looking for stability and security in new tenants. Many startups simply don't have the financial history to provide that peace of mind, leaving the landlord and brokers nervous they'll be the ones responsible if the company folds.
And let's not even think about initial costs. In New York City alone, companies with no rent history can expect a hefty security deposit, anywhere from a few months to a year of rent upfront. For a business that's just starting out, that can be an immense roadblock. And that's just the start. There's still all the outstanding fees as well as the renovation and tenant improvements costs. Oh and don't forget the furniture.
CEOs and co-founders are used to moving fast and making rapid decisions, but the commercial lease process can be long. It typically takes three to six months to find the ideal piece of commercial real estate, but that can often stretch to a year. Add additional time for construction or customization once the deal is sealed.
All of this means startups often end up panicking and signing the wrong deal. Finding themselves in a building, neighborhood or city that doesn't work for them, and tied to a five-year lease. Breather is super flexible, letting companies set their terms. And not only do we take care of finding the right space, we have design and operations teams to ensure the office has everything a growing startup needs.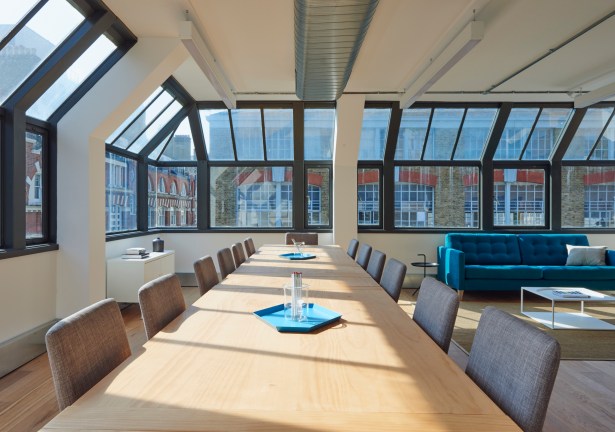 4 – Rushing to a coworking space
On the outside, coworking looks like a quick-fix solution. Solving all of the above problems with a simple signup form. It's a shortcut that works for some, but it's not necessarily the best solution. Coworking is about community, but how do companies foster their own office culture when they're surrounded by somebody else's?
Breather's flexible offices are private, there are no fishbowls, no communal beer taps or margarita parties. This exclusivity lets startups create the workspace and office culture they want, without sacrificing productivity or company values. It's not just the coworking culture that can be stifling, the office spaces themselves can also curb a company's growth.
The standard size for many coworking offices is less than 50 square feet per person—way too small for growing ventures who also have to pay for access to the shared meeting rooms. These mounting costs means startups often feel they're paying for unnecessary operational overhead, when they'd rather invest in raw space to run their business.
And even if the smaller office works for them, it's not always enough. Companies often book Breather spaces—in addition to their coworking offices—to meet with outside investors and clients. Simply because the coworking environment doesn't look as professional or credible as they'd like.
For brokers, and landlords, Breather offers all the benefits of a sublease without all the paperwork. It's an adaptable solution offering both client value and CRE street cred. Clients get private, modular, modern offices that can change to fit the needs of a growing company with a low overhead. Allowing them to create a culture—and a great product—in a space that's all their own.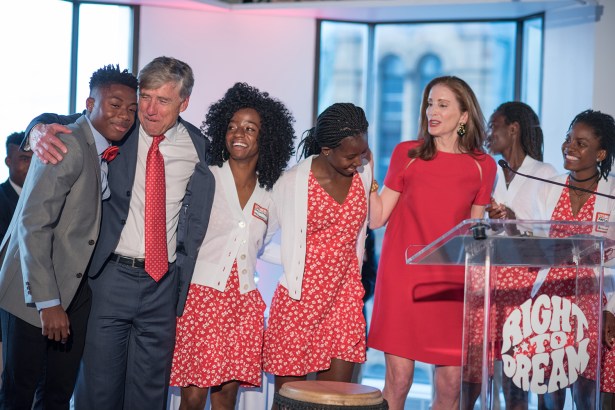 To learn more about our broker commission agreements and how Breather can be a space solution for your clients, please visit breatheroffices.com