Presented By: RXR Realty
When Tenant Meets Landlord
---
---
In New York City, one would think that finding the perfect office space is easy, which to a degree is true. There are Class A buildings in every neighborhood offering the aesthetic and capabilities expected from an office in the Big Apple. Other than location, where buildings truly differentiate themselves is in the landlord's approach. Lois Weiss of the NY Post went as far as to argue that, "while location still counts, a curated lifestyle often wows would-be tenants to sign on the dotted line."
RXR Realty, a leading owner and operator in the New York metropolitan area, has gone beyond simple box checking as a landlord. The company has developed a service model which is appealing to potential tenants of various sizes and spanning multiple industries. RXR is housing a breadth of tenancy in its Grand Central portfolio that expands beyond the typical players in this submarket. Prime examples of this can be found within assets such as 237 Park Avenue, 530 Fifth Avenue, 340 Madison, and one of RXR's trophy assets, The Helmsley Building at 230 Park Avenue.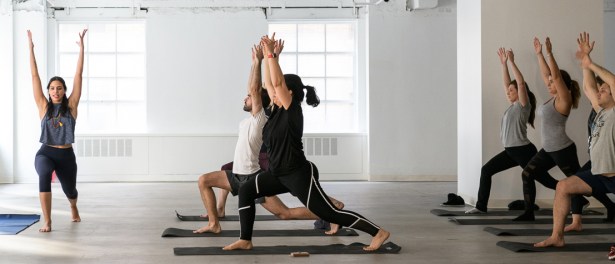 Within a single asset, RXR has managed to appeal to vastly different tenants. Recently redeveloped, 237 Park Avenue is the home of JP Morgan Chase, New York Presbyterian Hospital, and J. Walter Thompson. Through unique fit-outs that utilize the building's floor-plates efficiently, each suite can be tailored to the tenants' needs. RXR also capitalized on the asset's dramatic and voluminous atrium. In a feature commonly regarded as a bane for landlords, RXR saw an opportunity to create continuity; the direct visibility from the atrium to the tenants' office space utilizes sunlight and fresh air to create a campus atmosphere.
Leasing activity at 530 Fifth Avenue has been extremely strong since RXR's launch of its noteworthy It's All Right Here campaign that leveraged the value of the building. Behemoths in their respective industries, the beverage powerhouse Diageo and entertainment maverick Lionsgate, along with its premium cable subsidiary Starz have recognized this value and have chosen to call 530 Fifth their New York City home. RXR is leveraging its strength in strategic partners, like Convene, to further enhance amenities in the building.
RXR Realty, acting in anticipation of market trends, stayed ahead of demand by offering a diverse array of prebuilt units throughout its portfolio. As a result, leasing is far in advance of completion and larger tenants have expressed interest in occupying one or more floors of prebuilt space. At 530 Fifth, the prebuilt floors show a fun yet tasteful design palette that feels similar to a residential loft as well as open and accommodating to new media, technology, and creative services firms.
The success extends to other RXR properties, especially at 340 Madison, where only one prebuilt remains available. The quick turnaround of these prebuilt suites is directly due to RXR's expertise in creating efficient layouts across their portfolio while also incorporating the nuances unique to the fabric of each individual building. Evan Margolin, Vice Chairman at Savills Studley recently brokered a lease at 340; "RXR met our client's demand for sleek and modern prebuilts, matching their hedge fund's aesthetic." There was no need for over-the-top premiums and typical surplus of events that many landlords in New York City feel compelled to do; the building under RXR's management speaks for itself. "The building's location and access to transportation made the deal a no-brainer," Margolin continued.
RXR is rolling out additional prebuilts in the Grand Central market at 230 Park Avenue. The Helmsley Building's iconic and landmarked design will surely influence a more refined, yet contemporary, palette for the new availabilities coming to market.  As a successful landlord, it is up to RXR Realty to optimize the asset's deep floor plates to accommodate high density and compartmentalization of offices in a single setting.
Beyond providing state-of-the-art office space, which commercial tenants have come to expect, RXR also provides a full range of amenities for their tenants to enjoy and build community around. The Helmsley Building's Club Room is a prime example. This tenant amenity lounge resembles a classic university dining club and houses space for conferences, meetings, and employee socials. The landscaped terrace and fireplace lounge add RXR's personal touch.
RXR routinely hosts samples sales, food and beverage tastings, lecture series, and group fitness classes in this space and in assets across its portfolio. A recent program invited all of the company's Grand Central tenants to the Club Room to Unwind After Work. Tenants enjoyed a culinary tasting, professional networking, and lifestyle activations such as golf simulators, celebrating artisanal craftsmanship, and meeting local artists and illustrators. RXR produced the event with dOMAIN Integrated, a tenant from another RXR asset, the Starrett-Lehigh building. This partnership demonstrates RXR's commitment to building community across its portfolio.
Tenant amenities do not stop at communal spaces for this landlord. RXR sees its Grand Central portfolio positively, but also sees its retail availabilities as opportunities to provide diversity for its tenants and neighbors. A notable opportunity is the "glass jewel box" sitting on Depew Place. Jeffrey Roseman, Executive Vice President at Newmark (NMRK) Knight Frank describes "The Cube" as "arguably the most unique restaurant property available in Midtown Manhattan." Roseman continued to describe the current leasing traffic, "This property has attracted some of the premier chefs and operators in the country, who are looking to stand out from the pack and provide a restaurant experience that is hard to come by in Midtown."
Michael O'Neill, Executive Managing Director of Retail Services at Cushman and Wakefield, echoed the potential surrounding this availability, "The retail space at 230 Park Avenue represents Grand Central's most compelling retail opportunity. Located steps from Grand Central Terminal and immediately adjacent to Urbanspace, the retail offering is comprised of over 30,000sf on two selling levels with 345' of total frontage, a new storefront system, and excellent ceiling heights."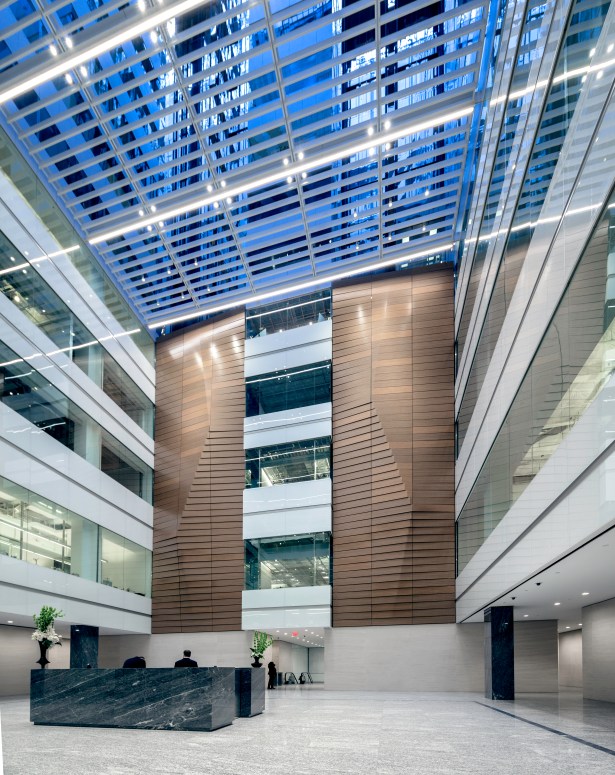 "The success of Urbanspace since opening in late 2015 has solidified 230 Park Avenue as a highly desirable position for retail brands as well as others in the food and beverage category seeking to capitalize off of the tremendous foot traffic and central location within the Midtown market," continued O'Neill.
Beyond leasing traffic in its retail opportunities, The Helmsley Building is also seeing strong interest in its office availabilities. Truly a Tale of Two Cities, The Helmsley Building was brought into the 21st century by RXR's state of the art infrastructure improvements, while maintaining its classic aesthetic, nostalgic to the 1920's. Both innovative and iconic, 230 Park has seen recent deals eclipsing $100 per square foot, which is a comparative discount to institutional buildings on Park Avenue, Madison, and its future neighbor, 1 Vanderbilt, with zero compromise on location. The building has maintained healthy leasing interest from current tenants looking to expand and potential tenants interested in the full floor availability of over 70,000rsf on the 10th Floor and the continuously successful prebuilts of different scales in the midrise and tower.
As diverse as the opportunities at 230 Park is the tenant makeup of the building. From value seeking micro scaled professional service providers to culture-focused office occupants, the Helmsley Building's tenants include VOYA, a financial boutique, real estate investment firm, Clarion, and RELX, a leading information analytics company.
In New York City, a number of commercial real estate owners will be able to check a finite number of your company's boxes – location, price, amenities, convenience, capabilities. However, it is RXR that goes above and beyond its duty as a landlord and exercises hands-on management to provide turnkey solutions for tenants of all sizes from all industries, amenities that cater to the building and neighborhood population, and truly unique and meaningful tenant experiences.
1 Vanderbilt
,
230 Park Avenue
,
237 park avenue
,
340 Madison Avenue
,
530 Fifth Avenue
,
Convene
,
diageo
,
dOMAIN Integrated
,
Evan Margolin
,
j. walter thompson
,
Jeffrey Roseman
,
Lionsgate
,
Lois Weiss
,
Michael O'Neill
,
New York-Presbyterian Hospital
,
NY Post
,
RELEX
,
Sponsored
,
sponsored-link
,
Starz
,
The Helmsley Building
,
VOYA
,
Clarion Partners
,
JPMorgan Chase
,
Newmark
,
RXR Realty
,
Savills