Time Equities Refis Cleveland Office Portfolio with $24M Loan
---
---
Time Equities, Inc. has refinanced a five-building office portfolio in a Cleveland suburb with a $24 million loan, Commercial Observer has learned.
The 10-year, interest-only and non-recourse loan was provided by New York-based Benefit Street Partners—the credit arm of private equity firm Providence Equity Partners—and carries a fixed rate of 4.15 percent, sources said. The loan-to-value is 55 percent.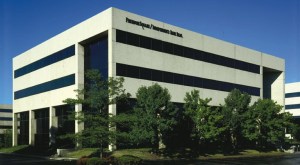 Time Equities acquired the office portfolio—called Rockside—in February 2015 for $20 million from Indianapolis-based Duke Realty, sources said. The deal was arranged in-house by Time Equities' Director of Mortgage Brokerage, Stuart Bruck.
The five buildings are located in Seven Hills, Ohio at 4401 Rockside Road (Freedom Square I); 6000 Freedom Square Drive (Freedom Square II); 4511 Rockside Road (Freedom Square III); and 5700 Lombardo Center (two buildings—Rock Run North and Rock Run Center—share the address).
Freedom Square I is a 41,262-square-foot, four-story office building built in 1980. Freedom Square II is a much larger, 115,187-square-foot, five-story building constructed in 1987. Freedom Square III—raised a decade after No. II—stands four-stories-tall and houses 71,693 square feet of office space.
Rock Run North—built in 1984—and Rock Run Center—built in 1985—are each two-story buildings within a two-building collection at 5700 Lombardo Center. Each property includes just over 63,000 square feet of office space.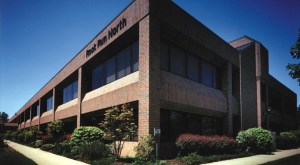 The portfolio's occupancy level was at 68 percent when Time Equities purchased the assemblage in 2015, according to information from the firm. It has since poured in over $1 million on various capital improvements—including extensive lobby renovations in each of the Freedom Square buildings, among many other improvements and additions—and has also spent roughly $4 million on improving its tenant base and leasing commissions, which has resulted in over 120,000 square feet of new leases and existing tenant renewals and has also vaulted the portfolio's occupancy to 91 percent in three years.
An official at Benefit Street Partners was not immediately available for comment on the transaction.
4401 Rockside Road
,
4511 Rockside Road
,
5700 Lombardo Center
,
6000 Freedom Square Drive
,
Benefit Street Partners
,
Duke Realty
,
Freedom Square I
,
Freedom Square II
,
Freedom Square III
,
Providence Equity Partners
,
Rock Run Center
,
Rock Run North
,
Stuart Bruck
,
Time Equities