How Do You Build a NoMad Hotel in LA? RD Olson's Bill Wilhelm Has the Answer
One of the leading hospitality contractors in California sounds off on millennials, tech, Airbnb and more
---
---
Bill Wilhelm has been a part of R.D. Olson Construction, a leading California general contracting firm, since 1994. Perhaps that's why he considers his colleagues his second family.
Currently president of the business founded by Robert Olson in 1979, the Southern California native lives in Orange County with his high school sweetheart whom he married 31 years ago and his two children. "I can truly say that the R.D. Olson family means as much to me as my family," Wilhelm, 54, told Commercial Observer. "The kind of projects that we associate with, 70 percent of our work is through existing relationships, repeat customers. When you have those kind of stats, you love what you're doing."
The firm, the construction arm of developer R.D. Olson, specializes in hotel and hospitality—which accounts for 60 percent of the firm's volume—while also pursuing multifamily housing, country club and retail construction projects. Since 2000, the Olson companies have developed over $1 billion in hotel assets and hospitality projects with a client list that includes Marriott, Kimpton Hotel & Restaurant Group, UDR and Affirmed Housing Group. Based in Irvine, Calif., recent projects Wilhelm has worked on include the H Hotel, a 12-story 260,000-square-foot project located adjacent to the Los Angeles International Airport (LAX), the NoMad Los Angeles downtown, which opened earlier this year, and the redesigned Marriott Irvine Spectrum, the only full-service hotel in the Irvine Spectrum Center area. Annual revenues for R.D. Olson Construction have ranged from $225 million to $245 million over the last three years.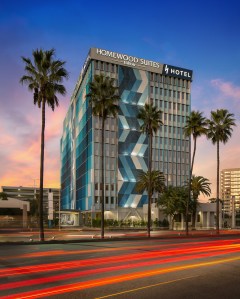 Wilhelm's lengthy tenure has not been without conflict. During the city planning and review process for the redevelopment of a Jack in the Box the company has owned since 2014 into a 21-story hotel called Ivar Gardens in Hollywood in 2017, Wilhelm's membership in Legatus, an anti-gay, anti-abortion Catholic business leader networking group, brought unwelcome attention. Wilhelm became the target of Unite Here Local 11, a powerful union that represents 23,000 hotel, airport and food service workers in California, which objected to the executive's ties to the organization. Wilhelm announced in a letter following the union's protest that he was resigning from Legatus, saying that "some of Legatus' beliefs regarding sexual orientation and women's rights do not represent my own," LA Weekly reported. He told CO through a company spokeswoman that he left his role with Legatus because he didn't have time to be an active member. (The R.D. Olson-helmed project was ultimately approved by the Los Angeles City Council in August 2017, with one council member saying the discrimination allegations against the contractor were not credible.)
Despite the controversy, R.D. Olson Construction was recognized among the top 20 medium-sized firms as one of the region's, "Best Places to Work," by the Orange County Business Journal, which Wilhelm attributes to the company's entrepreneurial spirit, mixed-generation workforce and community and team engagement. Team events have centered around pro-bono work building homes for Habitat for Humanity, Cal Poly Pomona, Rady's Children's Hospital and the Ronald McDonald Corporation.
Olson spoke to CO about the evolution of the hospitality industry, including the rise in Airbnb and changing client expectations.
Commercial Observer: In terms of markets, your company works primarily in Los Angeles and Orange County, correct?
Bill Wilhelm: We're licensed in 22 states. Today our focus is really the West Coast. Most of our work is in California and Hawaii, with work in California taking us from San Diego to Northern California. Our West Coast presence remains strong. It's probably 95 percent of our work. However, we are geared up in preparation to start to go to back across the country in anticipation that the market is going to see some adjustments in the next year and a half.
What's behind those adjustments?
We are seeing enough indications to tell us that in the next 18 months or so we're going to see a change. We're already seeing the change. We're seeing stabilization. What's driving that is the supply and the demand, world economics and the financial industry. We're starting to see a little bit of a cap on the demand side even though you have more growth at the airport, you have the Olympics in 2028 and you have the football stadium. We're going to see more of a controlled growth, versus a dead stop. It will slow the process down for the next couple of years.
Is that related to the Trump tax plan?
In the multi-unit world, yeah. We're going to see single-family homes for sale potentially slow down because of [changes to] the mortgage write-off deduction. From my chair, that's going to drive up or enhance the multi-unit industry, which has been on fire and maybe allow that multi-unit to go a bit longer because the single-family homes—which everyone says we still don't have enough supply—you're going to see a slowdown in the buying, you're probably going to see housing prices a year or so out start to cap out or go down a tad.
You mentioned that the NoMad concept is the talk of the hospitality industry today. What is it about the model that is generating buzz?
Number one, it's an adaptive reuse, which is a whole new market itself. It's been there for a long time, but in the last five years adaptive reuse has come [more] into play. We have seen a lot of our work go from new construction ground-up to adaptive reuse for all the right reasons. With the NoMad property, here is a chance to go into a building that was built in the early 1900s. There is a storyline. There's history there. There's an architectural element that you're going to capture, reinvent, revitalize, but [we will] also bring a whole new flair. The NoMad, which is part of a group out of New York, [Sydell Group]—they are the hottest thing since sliced butter in the hospitality circuit. They are pushing the envelope on the overall guest experience.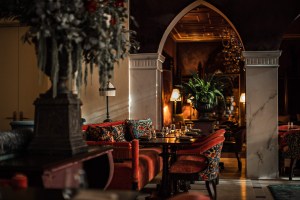 What asset class does your company focus on?
If you look at our hospitality, we're not chasing the secondary-type market. We're engaged in the market that is a higher-end project for a higher-end end-user in mainly a primary type market.  
How many employees do you have at the construction arm of the Olson company?
We have 125 employees. Of those 125 we have close to 35 who are field superintendents. We have operations staff and support staff within our building, which is anything from our accounting group to risk management. It's a nimble-sized company.
What is the biggest challenge you face?
The biggest challenge in any industry is resources—quantity of resources, quality of resources, material availability. Resources are not only what we deal with here at R.D. Olson, but also our contractors, our designers, even city planners. When you look at the city agencies, they are all stretched pretty thin. A lot of people are going to retire in the next five to 10 years. You have aging industries across the board, which is a challenge with the issues we're dealing with today. The largest percentage of our workforce is going to be the millennials.
Millennials tend to get a bad rap. Are there certain strengths that you see in this generation?
Oh yeah, I'm not one to give them a bad rap because we were all millennials ourselves within our own generational description. They are just a lot smarter than we ever were at that stage of our lives. They have a lot of great things to offer, just like the Gen Xers and the baby boomers have. Our baby boomers and Gen Xers here within R.D. Olson are really welcoming the millennials with open arms and vice versa. They have come together because each generation has been able to bring a unique offering to the table. My superintendents who are 70 years old, are some of the most tech-savvy superintendents you are going to find in the industry and that's because millennials are investing their knowledge, their experience in them. My millennials are some of the best because my seasoned veterans are sharing with them their experiences on how to deal with certain situations.
What do millennials bring to your company specifically?
Tech, but it's also the way they look at life. Their expectations. They want it now. Do I agree with all their expectations? No. But if you really step back and listen to what their expectations are and you have a conversation, they're smart enough to listen to some reason today.
What are you doing to stay ahead of tech and construction trends?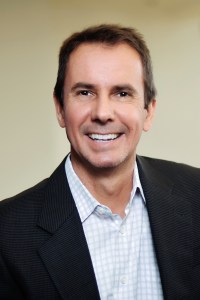 We are updating every platform across company lines. We are updating our construction operations software, our accounting software. We are bringing in new technology that allows us to look at buildings three-dimensionally, to understand the building makeup, how these buildings function, how they operate.  All our superintendents work off iPads. Some of them still have blueprints on the job sites, but those are usually building permits that are required by city officials. We're just now finishing an $80 million 15-story project here in Orange County and we don't have blueprints aside from the permits. The entire team built this project off our ability to work online and communicate in a concentrated effort with all our consultants, all our contractors and within our own project team.
You are in the process of updating your operations systems.
A year-and-a-half ago I thought we were cutting edge. We were, but nowhere near where we could or needed to be. We made the commitment to literally go across company lines from accounting to business development, to field operations and are enhancing and updating every platform across the board.
What are the latest trends in hotel development? What are clients asking for?
We have seen a [demand for a] lifestyle experience for the last seven or eight years. When people stay in a hotel, they want a nice room, but they also want a public forum, an open area where they can be part of a community gathering. We're seeing more and more of that. The social, community area is continuing to step up another notch. That can be anything from the quality of the material to the amenities that are provided. Social connection and interaction is probably the top runner right now in the hospitality industry, which also includes your restaurant facilities and what have you. That's a market that's on fire right now.
Is Airbnb having a major impact on the hotel and hospitality industry? (Cities across California have put limits on Airbnb, though, as Curbed LA reported on Feb. 8, in Los Angeles, where there are approximately 23,000 listings for short-term rentals, the L.A. City Council delayed a vote on rules on such arrangements.)
I think like everything else, it has taken a bite out of the hospitality industry because it's another resource, another option for consumers to consider. It takes a percentage away, but when you look at the sheer numbers [in] the hospitality industry—the number of users that are traveling—we've seen a significant increase. So, if anything it's keeping the hospitality industry a little more honest, a little more focused on the goal line, to not take things for granted, as much as we might have in the past. We must focus on the experience because if we don't three, four, five years from now there might be a greater impact from Airbnb.
Have there been any injuries or deaths on your sites this year?
We did have one death on the job site, but it was non-job related. A gentleman was up on the roof deck in a safe area and he just happened to have a heart attack, which was a hereditary issue, based on what we found out.
Do you only use union labor?
We are nonsignatory to the union so we use the most qualified and competitive subcontractors that are out there.
Is your company facing a labor shortage?
There is a labor-resource issue in the construction industry and building in general. We have a shortage of qualified craftsmen, designers, even as I said earlier, a shortage of city [inspection] officials.
How have you dealt with rising costs on the large-scale multi-year projects you work on?
It's been difficult. It's delayed some projects. It has required us to think outside the box in terms of means and methods to offset some of those costs. It has driven the bottom-line cost of development and construction up. And that is only one part of it. If you look at overall development costs, land costs have gone up substantially, design costs have gone up substantially. For a developer that was going to build, say a Renaissance Inn today, to build that same property in the same city is probably 30 to 40 percent more than what he was going to pay seven years ago. But, on the flip side, look at what he is going to get for a nightly rate today compared to what he made back then.
What about construction costs?
Within the construction industry we have seen an increase over the past few years of close to 30 percent increase, most of which is in labor and some in subcontractor margin.
Today construction costs have plateaued. We're going to see a couple of small increases, but I'm hoping to see a couple of small decreases or at least for it to stabilize itself, versus the last four years.
Where do you think the biggest opportunities in the contracting business are moving forward?
Every project, every state is different. If I just look at the state of California, Title 24 [The California Building Standards Code, also known as Title 24, serves as the basis for the design and construction of buildings in California. Composed of 12 parts, the regulations cover everything from electrical, plumbing and green building standards code], those are things that continue to throw challenges at us. How do you manage the ongoing code enhancements, the ongoing building requirements to meet the end user's needs? That is one of the challenges of the industry. Construction, in general, outside of resources being a big issue, are the design parameters that are being driven by a lot of factors from code to owner to end-user expectation.
Affirmed Housing Group
,
Airbnb
,
Bill Wilhelm
,
Cal Poly Pomona
,
H Hotel
,
Habitat for Humanity
,
Irvine Spectrum Center
,
Jack in the Box
,
Kimpton Hotel & Restaurant Group
,
Legatus
,
Los Angeles City Council
,
Los Angeles International Airport
,
Marriott
,
Marriott Irvine Spectrum
,
NoMad Los Angeles
,
R.D. Olson Construction
,
Rady's Children's Hospital
,
Ronald McDonald Corporation
,
Sydell Group
,
UDR
,
Unite Here Local II