Fifth Wall, Rudin Raise $4.3M in Seed Funding for PropTech Company
---
---
Fifth Wall Ventures led a $4.25 million seed funding round for Enertiv, a property tech company that creates hardware and software to track the performance and energy usage of building systems, Commercial Observer has learned.
Rudin Ventures, the Rudin family's investing arm, also joined the funding round as did New York Angels, Cerium Technology and MetaProp NYC. Enertiv, a seven-year-old company with 15 employees, is currently using its technology in 200 buildings across 30 states. The funding will help Enertiv expand its products and hire up to 10 more employees, such as product engineers and data scientists, within the year.
"We know we have a great team, we know we are solving a problem that often gets overlooked, we know we are really far ahead in the [industry], it's nice that that was finally acknowledged by some key players like Rudin and Fifth Wall," Connell McGill, a co-founder of Enertiv, told CO.
Enertiv builds meters, "Internet of things" sensors and software applications that allow it to capture data from building systems, such as energy usage from boilers, elevators, pumps, chillers and exhaust fans. This gives landlords knowledge about the intricate workings of their structures.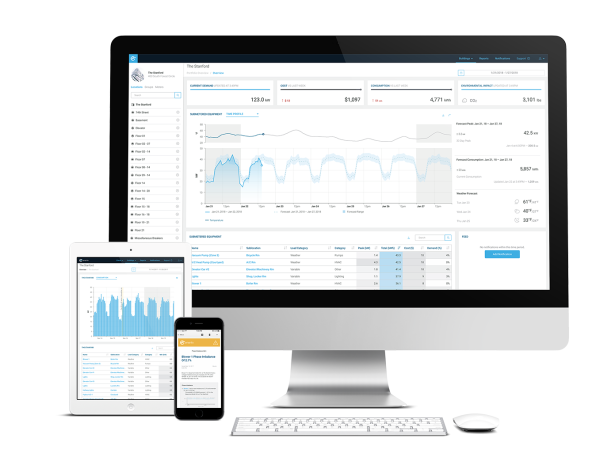 Furthermore, through Enertiv's system one can digitally check on any specific equipment in their property, allowing building managers to quickly identify and repair problems, and even predict equipment failures ahead of time. Also if an equipment breakdowns the system will alert the building manager automatically. Ultimately, this technology can help owners reduce energy consumption and save money, McGill said. The company's technology can also integrate with energy meters built by other companies.
Fifth Wall's partners, which include major real estate owners and developers like Hines, Lennar, Macerich, and Rudin Management Company, invested in Enertiv because they are concerned about "energy consumption and energy savings," said Adam Demuyakor, a senior associate at Fifth Wall.
"In older office buildings, there is no management system or brain there, so it's a 'dumber building,'" Demuyakor said. "Plugging Enertiv's smart meter in, will turn them into 'smart buildings.' The potential for Enertiv is quite large."
McGill declined to share the total amount of funding the company had to date.
Enertiv's products have helped property owners reduce total operating expenses on average by about five percent, according to McGill. Another significant benefit for landlords is having buildings that operate smoothly.
"This is what helps differentiate one real estate company's services and the experiences that they provide from others," McGill said. "If they are able to preempt some of these issues—it's too hot in this space, it's too cold, there are odors, there is no hot water or the elevator is not working—if they are able to get ahead with our data that's potentially 50 to 100 tenant complaints that aren't coming in."
Rudin was interested in Enertiv because it had been working on a similar concept. The landlord created tech company Prescriptive Data, which has a product called Nantum that collects building data like occupancy and electricity usage to help maintain optimal indoor temperatures and efficient energy use. Rudin executives hope there comes a time when they can find ways to partner Enertiv tech and Nantum.
"We were really impressed by [them] and think they have built and grown a really great company with a great product," said Michael Rudin, a senior vice president of Rudin Management. "There are obviously a lot of buildings that are the right fit for what Enertiv is doing and that's why we found it to be attractive. And maybe there is a way down the road that the technical teams [of Nantum and Enertiv] will collaborate."