Presented By: MHP Real Estate Services
Pier Pressure: Downtown Market Heats Up in Q1
---
---
Downtown continues to rise on all fronts, scoring its best quarter in two years. Office tenants, retailers and cultural organizations have flocked to Lower Manhattan in increasingly higher numbers, gobbling up large blocks of space in the process. According to CoStar, Downtown showed a solid 4% increase in asking rents, and a decrease in vacancy, outperforming Midtown and Midtown South, both of which showed declines in rents and an uptick in vacancy. Of the top 10 deals for the quarter, which encompassed over 2 million square feet, 63% of that was in Lower Manhattan. This activity follows the trend of the last 5 years, as nearly 400 tenants have relocated from other submarkets to Downtown, totaling almost 13 million square feet.
What's the story behind these numbers – is Downtown really a better bet for tenants in the market?
Let's look at the facts.
Despite the rise in asking rents and reduced vacancy, Downtown continues to offer incredible value compared to the rest of Manhattan – average asks for Class A space are 20-30% less than similar space in Midtown and Midtown South.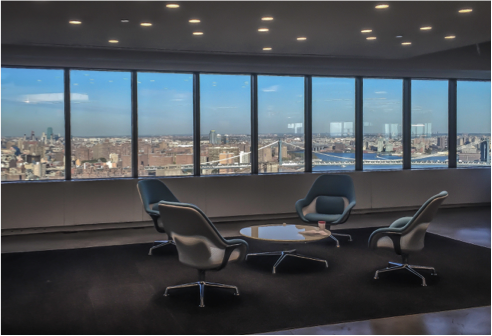 "The value Downtown has become a long-term trend," remarked Tara Stacom, Executive Vice Chairman of Cushman & Wakefield. "The activity has remained stellar across all tenant types and sizes. The attractive asking rents pique tenants' interest, but once they observe the dramatic rejuvenation of the neighborhood, their interest becomes intent. The diverse array of tenants that have signed at 180 Maiden Lane and other prominent downtown buildings are impressed, and often surprised, with the improvement in the area's culture attractions and convenient transit options. This is particularly evident on the East Side near the new South Street Seaport."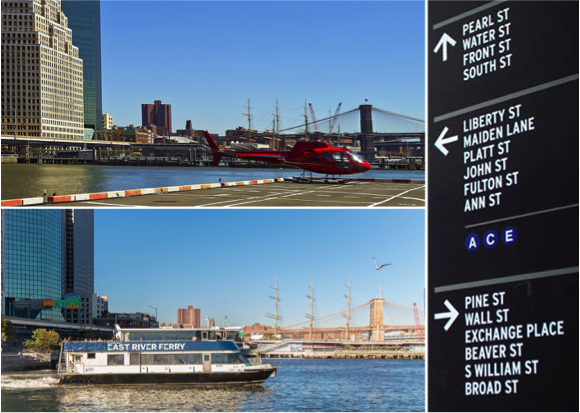 The value extends beyond the financial benefits. Many tenants are finding that value to be less a trade-off than just pure common sense. Transportation in Lower Manhattan is highly accessible, with more options than any of the trendier neighborhoods that previously lured TAMI tenants. Aside from every major subway line, the multiple ferries, PATH trains and heliport on the East River provide added means of access.
"Downtown workers don't need to rely on only one subway line – they have access from all directions and are not beholden to a single subway line with a limited reach that may be under construction or have big delays," said James Tamborlane of MHP Real Estate Services. "With more and more of the creative and business talent living in Brooklyn and Jersey City, Downtown is becoming a no-brainer. As tenants relocate from areas such as West Chelsea to Lower Manhattan, as True Entertainment did at 180 Maiden Lane, they're not just saving money. They're being smart to the benefit of their workforce."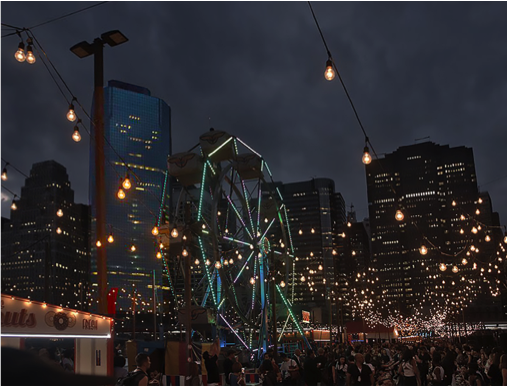 The downtown streetscape has also enhanced the area's rent growth and demand. Top-tier brands continue to carve out unique retail concepts in alignment with the new economy and experiential preference. Top restaurateur Danny Meyer recently announced a new food concept on the East Side of Downtown, adding to the impressive list of attractions in the area and steps to Howard Hughes Corporation's South Street Seaport redevelopment. The project is home to Jean George, an iPic Theater, David Chang's Momofuku, 10 Corso Como and a variety of art and fashion shows year-round. The emergence of a one-of-a-kind neighborhood has helped distinguish the East River waterfront of Lower Manhattan from other submarkets. Fashion icon Tommy Hilfiger, unhappy with the typical New York fashion week events, selected the South Street Seaport to host Tommy Pier, a star-studded two-day carnival to both celebrate and rejuvenate Fall Fashion Week.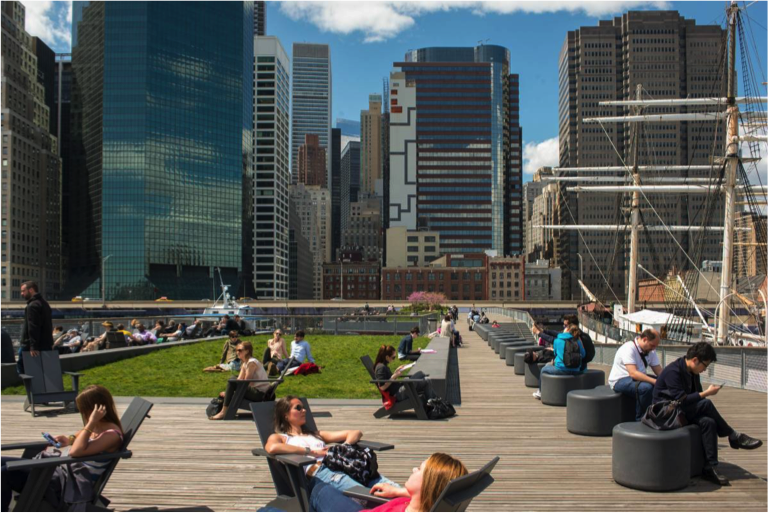 "People always want what's new and fresh, especially in New York, and the East Side by the Seaport has become that place," said MHP's David Greene, President of Brokerage Services. "Innovators want to be surrounded by authenticity and originality, not big box retailers with stores in multiple locations you can find in any major city. When disruptors like online fashion company Chloe + Isabel, who moved from Tribeca to 180 Maiden Lane, relocate to new neighborhoods, it's more than just financial value that drives them – it's the vision they see, not what's already established. It's the heart of our culture and economy today."
10 Corso Como
,
180 Maiden Lane
,
Brokerage Services
,
Chloe + Isabel
,
Cushman & Wakefield
,
Danny Meyer
,
David Greene
,
Howard Hughes Corporation
,
iPic Theater
,
James Tamborlane
,
Jean George
,
MHP Real Estate Services
,
Momofuku
,
Sponsored
,
sponsored-link
,
Tara Stacom