Chase Sells Washington Heights Property to Crown Acquisitions for $12.5M
---
---
J.P. Morgan Chase has sold a 12-apartment residential and commercial building at 601 West 181st Street to Crown Acquisitions for $12.5 million, Commercial Observer has learned.
The sale of the property between Wadsworth and St. Nicholas Avenues closed last week. The negotiations for the five-story included a leaseback option for Chase, so the bank could continue to operate in the 10,000-square-foot retail section of the 25,000-square-foot property, according to Richard Chera, a principal at Crown.
Chera declined to disclose of the length of the lease. He added, typical asking rents for the ground floor retail spaces in the area is about $250 per square foot.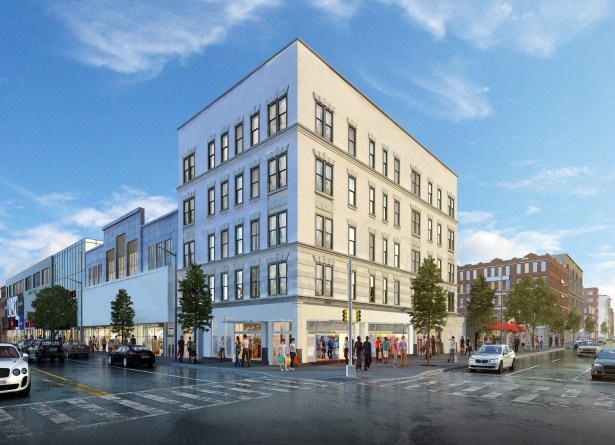 Crown is planning to upgrade the building and hold on it long term, Chera said. The building has a mixture of two-, and three-bedroom units. Alan Cohen of ABS Partners Real Estate represented Chase and procured the buyer.
The buyer was attracted to the property because of its location close to buses and a 1 train station. But also, they believe the value of the neighborhood will increase because of the renovation of the George Washington Bridge Bus Station nearby, which will add 120,000 square feet of retail in a new market in the old bus terminal.
"Washington Heights in general is on a market upswing because of the George Washington Bridge Market," Chera told CO. "We know the market well and we are very confident about the market. We believe in it."
Notable tenants that will open at the bus station include Marshalls, Gap and Blink Fitness, among many others.
A spokeswoman for Chase did not return a request for comment on the transaction.