The Building at the Center of Newark's Renaissance
---
---
When C&K Properties announced that fin-tech giant Broadridge Financial Solutions was moving to 2 Gateway Center, the lease seemed to be an exclamation point on what had been an eventful year for the commercial building. For Newark Mayor Ras Baraka, the implications were even more significant:
"The fact that Broadridge Financial Services has chosen to put down roots in Newark and bring 1,000 jobs here is yet more evidence of Newark's growing attraction as an exciting and affordable place for business," he said. "The Broadridge move to Newark underscores our resurgence and transformation."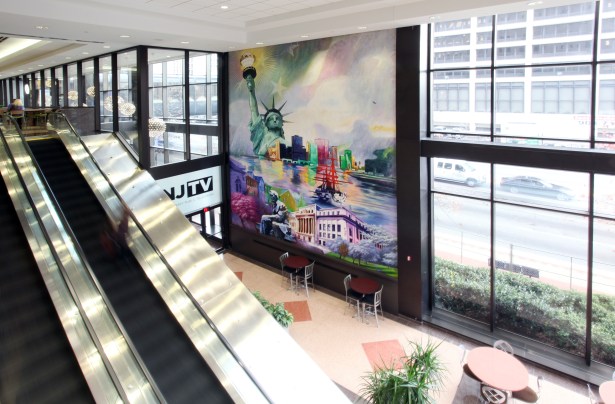 Indeed, Newark's already-thriving business community has gained even more momentum in recent months, thanks to an influx of new commercial development, along with a host of new businesses, residents, and creators. In more ways than one, 2 Gateway, a Class A office environment located only steps from Newark Penn Station via enclosed pedestrian walkway, has been at the center of what's been referred to as the "Billion Dollar Triangle": Newark's culture-entertainment-sports trifecta that includes the New Jersey Performing Arts Center, the Prudential Center, and Red Bull Arena.
A hidden tech hub
Don Katz, CEO of the Newark-based Audible.com, often cites Newark's infrastructural advantages when it comes to technology.
"Newark is where the Internet comes up for air," he says.
Only months prior to Broadridge's decision to relocate to Newark, that notion became even more evident. In November, the City launched an innovative public-private initiative called Newark Fiber, a program offering commercially available fiber-optic internet access, providing speeds up to 10 gigabytes per second at the lowest cost in the region. During a ribbon cutting ceremony in November, 2 Gateway formally became the first building to adopt the program; several of its tenants have since connected to Newark Fiber.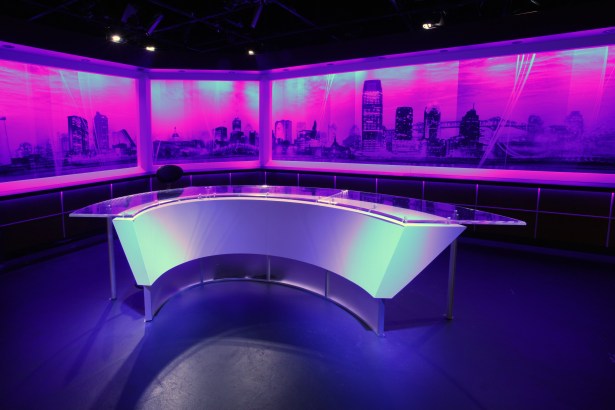 According to C&K Properties, a similar commitment to technological advancements will be critical for the building's – and for Newark's – continued evolution as a magnet for new companies. In particular, 2 Gateway, the first building in New Jersey to receive Wired Platinum Certification for its superior internet options, has leveraged its unique connectivity to attract the region's growing creative class and tech savvy entrepreneurs. It recently opened =Space, a co-working space and incubator launched in collaboration with The Gateway Project, the building's ground-floor art studio program and gallery. Soon after, 2 Gateway played host to the first annual Newark Tech Summit, a gathering of over 20 startups and small businesses from Newark and the surrounding region.
Building relationships
C&K Properties knows that, while the City can provide the infrastructure for a top-tier business district, tenant satisfaction still lies at the building-level.
"There's no question that Newark is becoming a true business destination for nascent tech startups and established multinational companies like Broadridge," said Kevin Collins, managing director at C&K Properties. "As owners of 2 Gateway, our role is to continue to make investments that encourage innovation and provide a dynamic and reliable work environment."
It's that philosophy that has earned loyalty from many of 2 Gateway's long-term tenants. Earlier in the year, WSP Parsons Brinckerhoff renewed its commitment to the building, continuing a 25-year relationship with C&K Properties. Like several other architecture and engineering firms, WSP Parsons Brinckerhoff has long leveraged the building's unmatched access, both in terms of its proximity to major infrastructure initiatives and the building's own technological advantages.
2 Gateway has anchored Newark's 2.6-million-square-foot Gateway Complex for over 40 years, but continues to find ways to adapt to the needs of today's most cutting-edge businesses. And if Newark's recent economic activity is any indication, the momentum is on its side.
2 Gateway Center
,
Broadridge Financial Solutions
,
C&K Properties
,
Don Katz
,
Kevin Collins
,
Newark
,
Newark Fiber
,
Newark Tech Summit
,
Ras Baraka
,
Sponsored
,
sponsored-link
,
The Gateway Project
,
WSP Parsons Brinckerhoff