Lendlease's Denis Hickey on Expansion Into Infrastructure, Development and Investment
---
---
Googling "Denis Hickey" results in two very different profiles: ESPN and Wikipedia introduce you to the professional Australian cricket player; Bloomberg and LinkedIn reveal the chief executive officer of the Americas arm of the Australian construction and development giant Lendlease.
Actually, they're the same person—even though the cricket part of Hickey, 51, is a long time in the past. But even back when he was playing cricket in the summers, he was working with a property development company in the winters.
"I tried to bridge the two together. I was playing and working and that became unsustainable," Hickey told Commercial Observer at the company's offices at the MetLife Building at 200 Park Avenue. "It was sort of bizarre. I had to give one of them up, and I thought, 'Well, I'm 28 years old, and I'm not very good at cricket, so I'll give that up, and I'll go to work.' "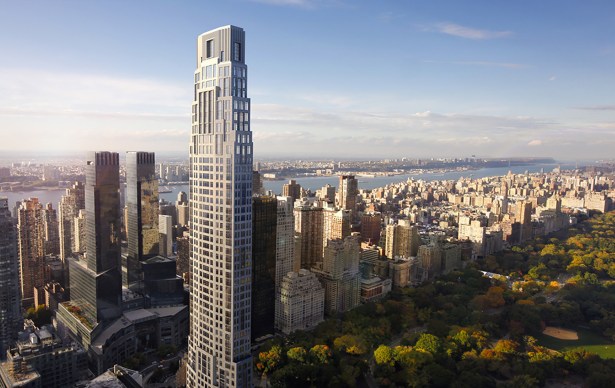 Since 2014, when Hickey left Lendlease Australia to assume his current role, work has consisted of growing Lendlease's business in the United States, which has been around since 1999 and constructs supertall buildings, such as Hines' MoMA Tower at 53 West 53rd Street, Vornado Realty Trust's 220 Central Park South and Extell Development Company's Central Park Tower. Lendlease is also developing a 55-story condomium with Victor Group at 281 Fifth Avenue. Last year, Lendlease's American business had revenue of $3.2 billion.
Under Hickey's stewardship, the company is diving into ground-up development, infrastructure projects and creating an investment management fund. Lendlease also recently partnered with Turner Construction Company to win the bid to construct the $1.5 billion Jacob K. Javits Convention Center expansion. He discussed all that and more.
Commercial Observer: What is it like working in America?
Hickey: To come here and work on the U.S. business is different. We don't have the presence in some of the markets that we do in Australia, but I love working in the U.S. I think the U.S. is a fantastic country, and I think our business is very strong. I've moved my four kids [ages 14 to 22] over and my wife. We are fully acclimated. We bought a house here on the Upper West Side, and we are here for the long haul.
Do your kids still have the accent like you?
The two youngest ones' accents are changing. The older ones, they are fine.
Where did you grow up?
I grew up in Victoria and then moved to Melbourne. I was one of six kids. I was No. 5. I had no idea what I wanted to do…As I was doing cricket, I always wanted to [earn] a degree. So I did a commerce degree, and one thing kind of led to another, and I fell into [real estate]. A company [called the Jennings Group] said, while I was doing my sport in the latter half of my career that I could work for that company, and they kind of taught me the business. And that's how I fell into real estate.
So you didn't plan for a corporate life as a second career after cricket? It just happened?
To be quite honest, the money for cricket in Australia is not like U.S. professional sports, so I always was mindful that at the end of my cricket career, what was I going to do? Even when I was 20. So I never wanted to be in a position where I was full-on sport, got to the end of my career and thought, What now?
What was your role at the Jennings Group?
I started off in marketing and new business. Then I moved into operations then to regional management. Then [chief operating officer], then CEO—over an eight-or nine-year period. That business built 5,000 homes a year.
Starting in marketing, without knowledge of the business, and then becoming the CEO in under a decade—how did you do that?
I was lucky. I had really good mentors. And I had people who believed in what I could potentially be, rather than what I had done. I was lucky to be given opportunities to take on roles that others might have thought I wasn't qualified for. And that opportunity sort of catapulted me to a whole range of different experiences.
After the Jennings Group, what did you do?
I was running that when I was about 33 years old, and then I left that business and moved to Sydney, and I became the CEO of [the development side of Stockland]—a REIT and development company together. That company had a market cap of about $1 billion, and when I left, it had a market cap of about $14 billion. And again, after about nine years, I thought it was time to do something different, and I got head hunted to go and run ING Real Estate in Australia. It suffered badly in the recession.
Why would you take that job during the financial crisis?
I remember going home to my wife and saying, "I've been approached to run ING Real Estate. They have about $15 billion of assets. They've got six businesses. But the job is…restructure all of the debt, the equity, sell some businesses and merger some businesses. There are more reasons for me not to take this job than to take it." But, I said, "I am going to learn a lot here and that was fascinating."
How did it turn out in the end?
We ended up refinancing $5 billion of debt. We sold about $4 billion of assets. Internalized one of their businesses. Kind of sold two other businesses. ING ended up being very happy with that.
How did you get to Lendlease?
Our Global CEO Stephen McCann gave me a call and he convinced me that Lendlease is a great place to be. So I decided to join in about mid-2012 and I was in the Australian business as a CEO of our development business there with the view to come into the U.S…My assignment was to come here and take the business that we have here, which was a good business in 2012, but to grow it and to make it more diverse.
When you say diverse, what do you mean?
So Lendlease as a business globally does four things: Construction. We build everything from hospitals to high-rise residential, to arenas to retail to condos. Globally, that part of our business has a backlog of about $20 billion. We do both construction management and design-build. The second part of our business is we do infrastructure. So we do roads, rails, ports, tunnels, plants. We not only build those: We do the design-build for those, and we also bring in equity for those for a public private partnership solution. The third thing we do is that we are an investment manager. We manage third-party money in real estate investment. And we manage about $25 billion in third-party capital. And then the last thing that we do is that we are a genuine developer from ground up. We buy the sites, take them through zoning, we do the development management, we bring the equity. And we develop across all of the asset classes. Shopping malls, offices, condos, multifamily, you name it. At its heart, Lendlease is a developer. That's its core. But in the U.S. we really did just construction. So what we are looking to do is how do we do more of those activities in the U.S. that we do in the other markets.
How do you go about expanding the business?  
We have capital, but the U.S. doesn't need our capital. So it's really about capability. You've got to be able to say, what can you bring to the equation. And we really focus that construction on the six gateway cities: Boston, New York, D.C., Chicago, San Francisco and L.A. We want to become meaningful in those markets and quite diverse in construction and do a mix of design-build as well as construction management.
How is it going expanding into the development business?  
So we've built a very experienced development team here in New York and the rest of the country. And we took probably 18 months to assemble that team. We now have six projects across the U.S. in development. Those projects are worth $5 billion. So that's a big pipeline [with] about 5,000 [rental] apartments and condos plus a mix of office and retail. It's a meaningful part of our business now.
Tell us about winning the Javits Center project.
It's a $1.5 billion project. It's a design-build job from our point of view. It's exciting. We are thrilled to be able to do that for the city. We are in the middle of working through the contracts. So we can't [give too much] detail.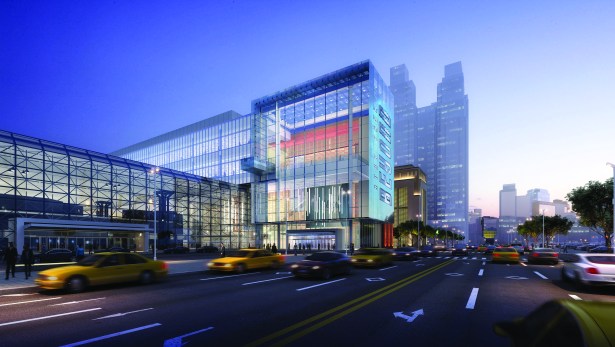 How did your partnership with Turner Construction [on Javits] come about?
We've worked with them over the last few years and we've teamed up on a couple of things. We looked at the LaGuardia Airport [renovation] together with Turner. We [both] pulled out of LaGuardia Airport, and we've spoken with them on a number of opportunities. They are a very good builder, and we think we bring [greater] capability together and complementary skills.
Where are you in the expansion of the rest of the business?
So we are in the process of building an investment management business. We have been approached by a number of local and global investment partners to build that platform. We like multifamily as an investment class. And our vision is to create a meaningful portfolio of multifamily assets over the next three to five years.
And what are your plans to expand in infrastructure?
We are really focused on three parts of that in the infrastructure space. So we like the telecom sector, and we like telecom infrastructure, whether that's rooftops or poles. Telecommunications towers, we like that. We want to be a developer and an owner of that asset class.
Why?
When you look at data usage—the "internet of things"—[there's a lot of] infrastructure that needs to be provided…That's a really good asset class. The inspiration is there to get an infrastructure asset class north of $2 billion to $3 billion over the next period.
What are the other two infrastructure assets that Lendlease is looking at?
Energy. So we like solar and battery solutions. And then the last thing that we are looking at there is the PPP [public private partnership] solution. And we don't do anything particularly in that space [here]. We do it in other parts of the world, such as Europe and Australia.
Why don't you do PPPs in America?
Some of it has to do with legislation. How you can actually construct a PPP? Can the cities or the states enter into this kind of agreement? A lot of the existing founding models here are through tax increments financing solutions, which are not prevalent in other cities. So there needs to be a raft of legislation change that will enable the formation of PPP. Different cities and states are different. PPPs are more common in California than they are in any other state, so if you look at it and you look at the amount of infrastructure, whether it's roads or rails or bridges, just the amount of infrastructure that needs to be built in the U.S. is enormous. And the government can't fund all of that, so getting the private sector to fund some of that is going to be an accelerator.
Talking about your work, what's your stance on union versus nonunion construction jobs?
We believe in merit-based and what we call "open shop." So it's not nonunion, and it's not union. We are using both. We will look at what it is on the merits. We have no predisposition to be able to say one against the other. On some of our sites, we'll have predominantly union, but there may be one or two people who aren't union, but they've got the skills and the capability that fits the criteria. So we actually think that that's the right solution.
How did Lendlease come to own housing on military bases?
In the early 2000s, the U.S. government decided to privatize or joint venture its accommodation across the military bases. So Lendlease at the time had a company called ACTUS Lendlease, and we bid and won several programs with different parts of the U.S. military. So what we do is we manage about $8 billion worth of real estate there. That's 40,000 homes and about 20,000 hotel rooms. We manage circa 50 military bases across the U.S. And we are also equity partners with the U.S. government across those assets. So we co-own those and develop and manage them for a long period of time.
Are you seeing housing and lodging on bases expanding?
Well, all of the housing over the last 15 years has been privatized across the military. The lodging or the hotels for the army has been privatized. The Air Force, the Navy, the Marines haven't been privatized yet, so that's an expansion opportunity for us. And then what happens to the U.S. military as it moves and as it grows and as it reshapes, we'll be partnering with the Department of Defense to figure out how that happens.
Update: This story has been updated after incorrectly stating that Lendlease is the builder of JDS Development Group's 111 West 57th Street.
11 West 57 Street
,
200 Park Avenue
,
220 Central Park South
,
53 West 53rd Street
,
Central Park Tower
,
Denis Hickey
,
ESPN
,
Extell Development Company
,
Hines
,
Lendlease
,
MetLife Building
,
Stephen McCann
,
Turner Construction Company
,
Vornado Realty Trust