Appear Here Introduces Short-Term Retail Leasing Platform to NYC
---
---
Short-term retail leasing marketplace Appear Here, which has made waves in London and Paris via its technology platform directly linking landlords with a database of tens of thousands of retail tenants and brands, has arrived in New York City.
London-based Appear Here officially unveiled its expansion into the New York market last week—announcing agreements with landlords including Blackstone Group, Brookfield Property Partners, Simon Property Group and Thor Equities, which will deploy its marketplace at more than 200 retail spaces across Manhattan and Brooklyn.
The company, which was founded in 2013, has grown its platform over the past four years to serve more than 80,000 retailers ranging from giants like Nike and Apple to niche brands like Supreme, as well smaller startup brands and boutique designers (Kanye West is one of its most famous clients.) Those retailers have direct access to more than 10 million square feet of retail space in London, Paris and now New York through landlords who have subscribed to Appear Here's service.
The short-term leases booked via Appear Here can span anywhere from a few days to two years in length, according to Ross Bailey, the company's founder and chief executive officer. Bailey told Commercial Observer recently that Appear Here's business model is predicated on the idea that "the current model of retail is dying"—with lease lengths getting shorter as brands seek more flexibility and landlords recognize the need for greater variety across their storefronts.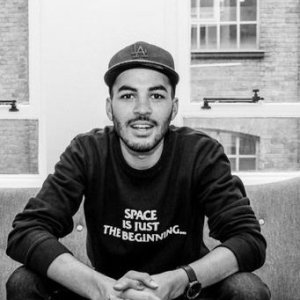 "I don't think [landlords] are coming to us because they need help filling space; they want to bring freshness, that brand that would have never thought about coming to them," Bailey said. "A lot of landlords build assets and great places, but they're not editors or curators, and we're bringing that to them."
Bailey noted that, on average, landlords who list locations on Appear Here's marketplace get a response from prospective tenants within 48 hours. As far as completed transactions, the company, which receives a cut from each deal booked on its platform, claims that most agreed leases are sealed in under three to six days—a dramatic reduction on the traditional leasing process, which can take up to several months.
"In terms of speed, what we're doing is disruptive," Bailey said, noting that most retail brokers "are focused on longer-term deals" and shy away from the short-term leases that Appear Here specializes in. "I don't see us as taking business away from [brokers], I see us as bringing something that never existed before to the market."
While Appear Here offers spaces ranging from 50-square-foot market stalls up to thousands of square feet, it has found particular success on the smaller end of that spectrum. In New York, the company is listing 100-square-foot locations at the Brooklyn Flea and Smorgasburg outdoor markets in Brooklyn, as well as both kiosks and storefronts at the Turnstyle underground retail corridor at the Columbus Circle subway station.
Brookfield, in particular, is deploying Appear Here at the Brookfield Place retail mall in Battery Park City. Michael Goldban, the senior vice president of retail leasing for Brookfield, said the landlord is using the marketplace to "activate our public spaces" and concourse kiosks at Brookfield Place via Appear Here's considerable database of diverse brands and retail concepts.
"They have a global reach with emerging brands, existing brands and new concepts," Goldban said. "We have this canvas of public space, and we love the temporary nature [of Appear Here's platform]. These are intended to be short-term deals that enrich the shopping experience."
Goldban added that while Brookfield has long had its own, successful pop-up leasing operation, "the depth of [Appear Here's] global platform is going to introduce us to people we otherwise wouldn't get to meet"—with the landlord hoping that Brookfield Place, in turn, appeals to brands "outside of the typical retail box" looking to establish themselves in a well-trafficked retail destination.
He noted, however, that Brookfield is still very much a believer in the traditional retail leasing model, and that the landlord's collaboration with Appear Here "is not intended in any way, shape or form to cut out the brokers" from its business.
"To me, this doesn't replace the long-term lease; we have long-term financing on our projects and need to have longer-term commitments," Goldban said. "Our approach is about placemaking and finding brands that we and no New York landlord would ever know about."
Despite Appear Here's rapid growth and success to date, some retail players remain skeptical that the company's business model poses a serious threat to the established norms of the retail leasing business.
"This is New York City, the most competitive and sophisticated real estate market, which requires a skilled broker to negotiate these deals as we have the most knowledgeable and demanding landlords of anywhere in the world," Faith Hope Consolo, the chair of Douglas Elliman's retail leasing and sales division, told CO in an email. "We have seen all the trends come and go, but [having the] experience on how to navigate our landscape is not that easy."
However, David Firestein, a partner at brokerage SCG Retail, was more upbeat on Appear Here's prospects—noting that the company picked an opportune time to break into a New York City retail market that is facing challenges under its traditional way of business. "With Manhattan [retail] vacancy high and heading higher, their timing is good," Firestein said.
In a press release announcing Appear Here's expansion into New York, Zachary Beloff, Simon Property Group's director of business development, said the landlord's agreement with the platform was motivated by the desire to "test new concepts" at its properties across the city.
"We believe that Appear Here's unique product and community of forward-thinking international retailers, new brands, makers and independents will benefit from our highly engaged audiences who seek out and avidly consume interesting experiences," Beloff said.
Representatives for Blackstone and Thor Equities confirmed both companies' partnerships with Appear Here, but declined to comment further.
With additional reporting provided by Lauren Elkies Schram.
Appear Here
,
Apple
,
Blackstone Group
,
Brookfield Place
,
Brookfield Properties
,
Brooklyn Flea
,
David Firestein
,
Douglas Elliman Retail Group
,
Faith Hope Consolo
,
Kanye West
,
Michael Goldban
,
Nike
,
Ross Bailey
,
SCG Retail
,
Simon Property Group
,
Smorgasburg
,
Thor Equities
,
Turnstyle
,
Zachary Beloff