With Sales Slowing but Prices Still High, Where Does the Multifamily Investor Go?
---
---
The 2016 multifamily investment sales market suffered last year in New York City. Compared with the year prior, transaction volume was down, dollar volume was down and number of units sold was down, according to data from Ariel Property Advisors. Dollar volume dropped the most, at 26 percent, to $14.1 billion year-over-year citywide, the brokerage's numbers show.
Within each of the boroughs, the multifamily statistics were negative last year, with the only upticks appearing in Queens (and in the submarket of northern Manhattan) when it came to dollar volume and number of units traded. But within the city, there were some neighborhoods that fared, and are continuing to fare, well.
Commercial Observer has put together a list of the top five neighborhoods—one per borough—where an investor can still find a sweet deal.
The Bronx: Kingsbridge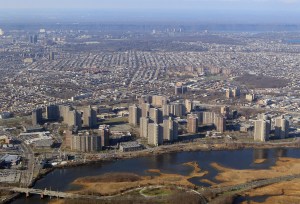 StreetEasy put the Kingsbridge neighborhood of the Bronx at the top of the list of the city's hottest neighborhoods for 2017. And, it is a market that is coming into its own in terms of multifamily investment.
In 2016, the average price of multifamily properties in the neighborhood north of Marble Hill was $260 per square foot, versus $184 for the entire borough, Ariel data show.
"It's also one of the more active multifamily markets there with 12 sales out of 145," said Michael Tortorici, a founding member of Ariel. 
Daniel Parker, a senior vice president on the Hodges Ward Elliott New York commercial investment sales team, said Kingsbridge has gotten a lot of attention because of how close it is to Inwood in Manhattan, its location immediately next to the desirable Riverdale (Kingbridge is also known as "Lower Riverdale") and the easy access by way of the 1 train.
Parker said renters and investors can get value in this under-the-radar neighborhood compared with, say, Inwood.
"I like Kingsbridge because of its location and it has a lot going for it," Parker said. That includes "nice housing stock…a nice retail corridor…tons of inventory."
On the retail front, there is Riverdale Crossing, a 159,037-square-foot shopping center anchored by BJ's Wholesale Club.
It's really the Bronx as a whole for which Parker is a booster. "I think of the Bronx as offering value compared to the rest of the city," he said. 
Queens: Elmhurst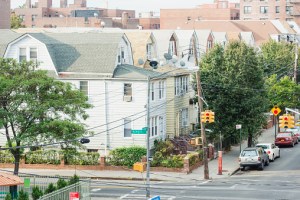 Elmhurst is our pick for Queens, where the average price of a multifamily property in 2016 was $304 per square foot, compared with $346 borough-wide, Ariel data indicate.
Due to the thriving surrounding neighborhoods of Sunnyside, Long Island City, Astoria and Flushing, Elmhurst has a good shot at coming to life in the multifamily space.
"The 7 train is good," Tortorici said. "With the L shutting down, this is an area people will pay attention to."
The neighborhood saw more than 10 percent of the activity last year in the borough. Of 74 multifamily transactions in Queens last year, eight were in Elmhurst.
"Elmhurst is on the cusp of exploding as the next multifamily boom!" said David Legaz, a broker with Keller Williams Realty Landmark in Flushing, Queens, and the president of the Long Island Board of Realtors, which includes Queens.
In the western Queens neighborhood, he said there was a big increase in price two-family homes (which comprise at least 65 percent of the multifamily market) from July 2015 to November 2015, and then it stayed steady for the last nine months around $950,000. It benefits from the action for two-family properties in neighboring Astoria.
Andrew Gerringer, a managing director at new development residential brokerage The Marketing Directors said the future looks promising for Elmhurst.
"I haven't seen any large-scale building going on yet, but I think we will see it in the coming few years," he said.
Brooklyn: Flatbush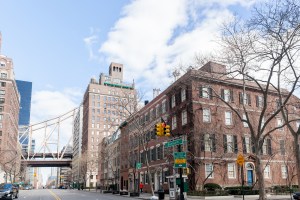 Much of Brooklyn has become too hot when it comes to multifamily investment, but Flatbush is one neighborhood where prices are still fairly low.
Last year, Flatbush multifamily properties sold for $239 per square foot versus $376 borough-wide, Ariel data indicate. Of the 186 trades in 2016, 24 of them were in Flatbush.
"Flatbush is a solid neighborhood, relatively close to the south part of Prospect Park," Tortorici said.
Timothy King, the founder and managing partner at CPEX Real Estate, said Flatbush is a neighborhood that is maturing.
"There's a lot of housing stock in Flatbush," King said. "There's very good transportation. There's good retail. It's a relatively benign commute to anywhere else [in the city]."
M C Realty Consulting & Management's Marcia Clarke, who is also the president of The Brooklyn Board of Realtors, said in an email, "Flatbush has a large percentage of two- and three-family housing, many with few onsite parking opportunities. Over the past few years these properties have been purchased, vacated and floors and depth added to take advantage of the current zoning, which can accommodate more units with increased density on the same lot. This phenomenon is perfectly illustrated on the north side of Martense Street between Rogers and Bedford Avenues." 
Staten Island: St. George
While the majority of multifamily buildings in Staten Island are on the smaller side, and those that exist are fewer and further between than in other boroughs, St. George is the neighborhood to find them, according to Ron Molcho of Staten Island brokerage American Homes Group and a director on the Staten Island Board of Realtors.
He pointed to the cap rates in St. George as an example of the value found in Staten Island.
"As far as I'm concerned, I don't know any other borough where anyone is getting a 7-cap," Molcho said. "Definitely not in Manhattan, and not in Brooklyn."
He is listing an eight-family, four-story property in St. George at 363 Westervelt Avenue for $1.3 million, which was purchased at a 7.5-cap rate. In 2014, the current seller snapped it up for $350,000 for it.
Speaking about the borough as a whole, Molcho said, "We're still the most affordable of all of the boroughs. And with all of the development going on, multifamily pricing is still going up."
James Prendamano, a managing director for Staten Island brokerage Casandra Properties, noted that inventory in St. George is shrinking. He touted the Stapleton area as one to keep an eye out for because the rezoning initiative underway there will "provide new opportunity to construct multi-residential units on lots that were previously zoned for manufacturing and other uses."
Prendamano noted, "Though some investors have discovered Stapleton, recent comps for investment properties here have trade for as low as $166 per square foot, which is significantly below comps for similar product on the south shore of Staten Island that sell upward of $220 per foot."
Manhattan: Chinatown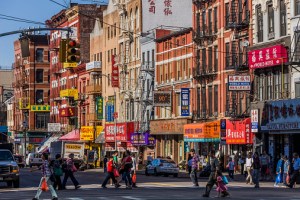 While there is value to be had on the Upper East Side—especially given the retail, the amenities, the "reasonable" rents and the opening of the first stretch of the Second Avenue subway—our pick is Chinatown.
"This is still a little bit of a pioneering location for most" New Yorkers, Gerringer said. But you can get bang for your buck there, and some developers are making inroads.
That future development "is going to create a neighborhood and will attract more New Yorkers from further out," Gerringer said.
Chinatown benefits from being surrounded by the rapidly growing areas of the Financial District, the Lower East Side and Soho, along with access to transportation options. While there aren't a lot of trades in the Downtown neighborhood (six out of Manhattan proper's 146), there's room for price growth.
The average price per square foot for multifamily properties in 2016 was $742 versus $958 for Manhattan (which excludes Manhattan north of East 96th Street and north of West 110th Street), according to data from Ariel provided by Tortorici.
In January 2016, real estate investment firm Zar Property NY picked up a vacant building at 151 Canal Street for $9.1 million, property records indicate. David Zar, a company principal, noted that he paid less than $800 per square foot for the site and he was "not sure of any other neighborhood in Manhattan where that is possible."
Zar added, "Chinatown continues to offer the best value relative to the rest of Manhattan. It is far from gentrification, and the proximity to transportation and foot traffic are both superior."
151 Canal Street
,
American Homes Group
,
Andrew Gerringer
,
BJ's Wholesale Club
,
Casandra Properties
,
CPEX Real Estate
,
Daniel Parker
,
David Legaz
,
David Zar
,
Hodges Ward Elliott New York
,
James Prendamano
,
Keller Williams Realty Landmark
,
Long Island Board of Realtors
,
M C Realty Consulting & Management
,
Marcia Clarke
,
Michael Tortorici
,
Riverdale Crossing
,
Ron Molcho
,
Staten Island Board of Realtors
,
StreetEasy
,
The Brooklyn Board of Realtors
,
The Marketing Directors
,
Timothy King
,
Zar Property NY
,
Ariel Property Advisors