Retail Players Grapple with E-Commerce, Predict Shrinking Rents at CO Breakfast
---
---
Online shopping, falling rents, and the draw of trendy outer borough neighborhoods may all threaten Manhattan's retail market, but the city's biggest retail players remain optimistic about upscale stores signing leases along prime strips like Fifth Avenue.
"The brick and mortar retail experience must improve" in order to compete with online retail, said Gene Spiegelman, Cushman & Wakefield's vice chair of retail services, during Commercial Observer's "Future of Retail" breakfast panel this morning. Barnes & Noble failed to adapt to what customers want, and Amazon may be taking its place with brick and mortar stores that offer a curated, "connoisseur's experience," explained Spiegelman.
Other speakers included Susan Fine, president of Oases Development, Isaac Chera, principal of Crown Acquisitions and Ryan Engel, director of business development and real estate for indoor cycling company Peloton; the discussion was moderated by Jonathan Mechanic, chairman of the real estate group at law firm Fried Frank, Harris, Shriver & Jacobson.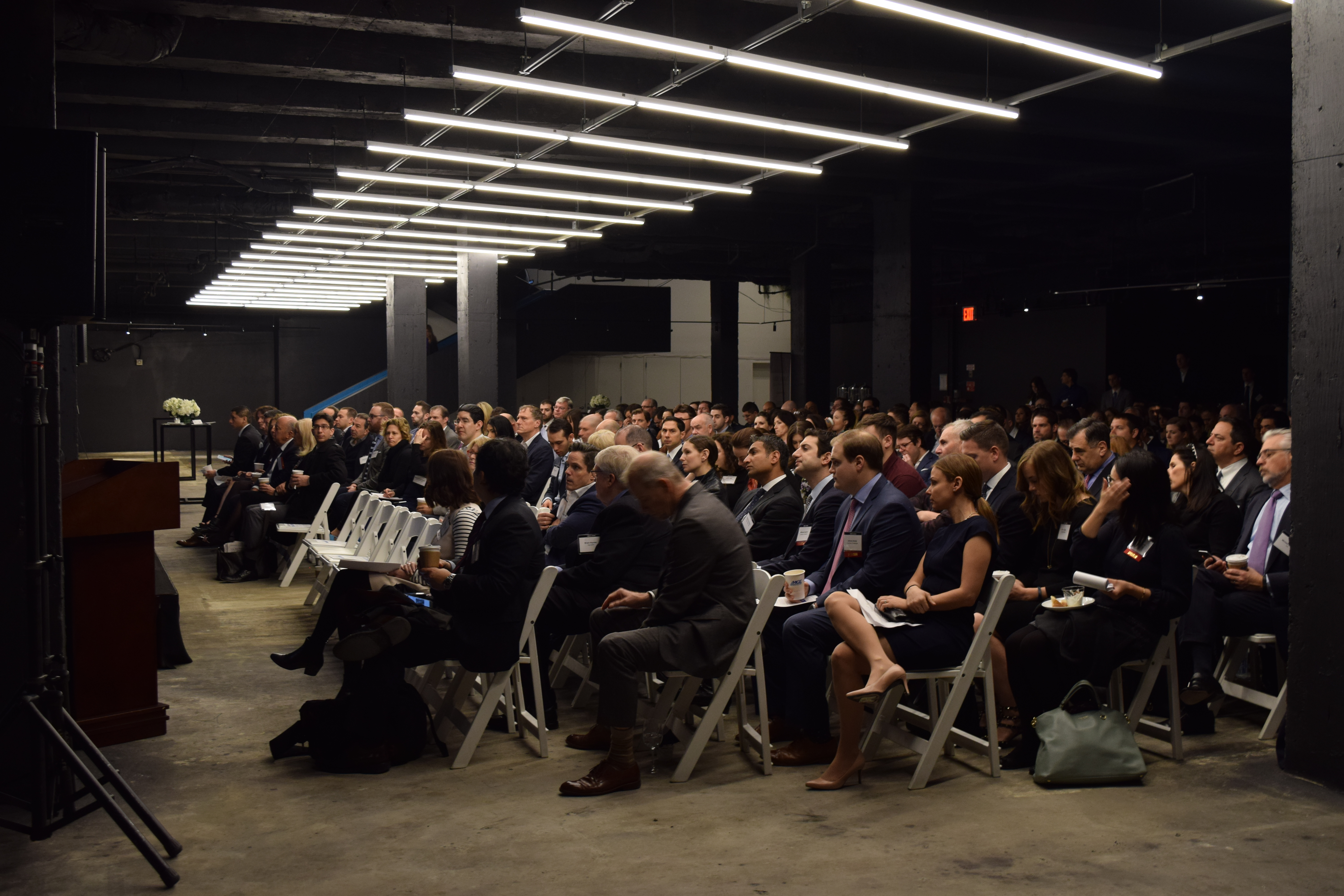 Retail rents in neighborhoods like Soho and Meatpacking will continue to tumble, the panelists agreed. As a consequence, "retailers will feel stronger and demand more concessions," said Chera. The decline in rents can be blamed on a glut of available retail space and an overall slowdown in consumer spending, according to the Real Estate Board of New York's fall 2016 Manhattan retail report. Average asking rents for retail space slid in every single Manhattan neighborhood during the fourth quarter of last year, with Madison Avenue, Times Square, Flatiron, and Fifth Avenue between 49th and 60th Streets seeing some of the biggest drops, per data from C&W.
Landlords struggling to fill space will likely start looking for short-term tenants, explained Fine. And food halls are ideal short term tenants, said Fine, who recently transformed a subway corridor in the 59th Street-Columbus Circle station into a shopping mall with mom-and-pop shops and food purveyors. "I would have them lease this space as a food hall," she added, referring to the basement of 1221 Avenue of the Americas, the massive, 51-story Rockefeller Center office building owned by Rockefeller Group where the panel took place.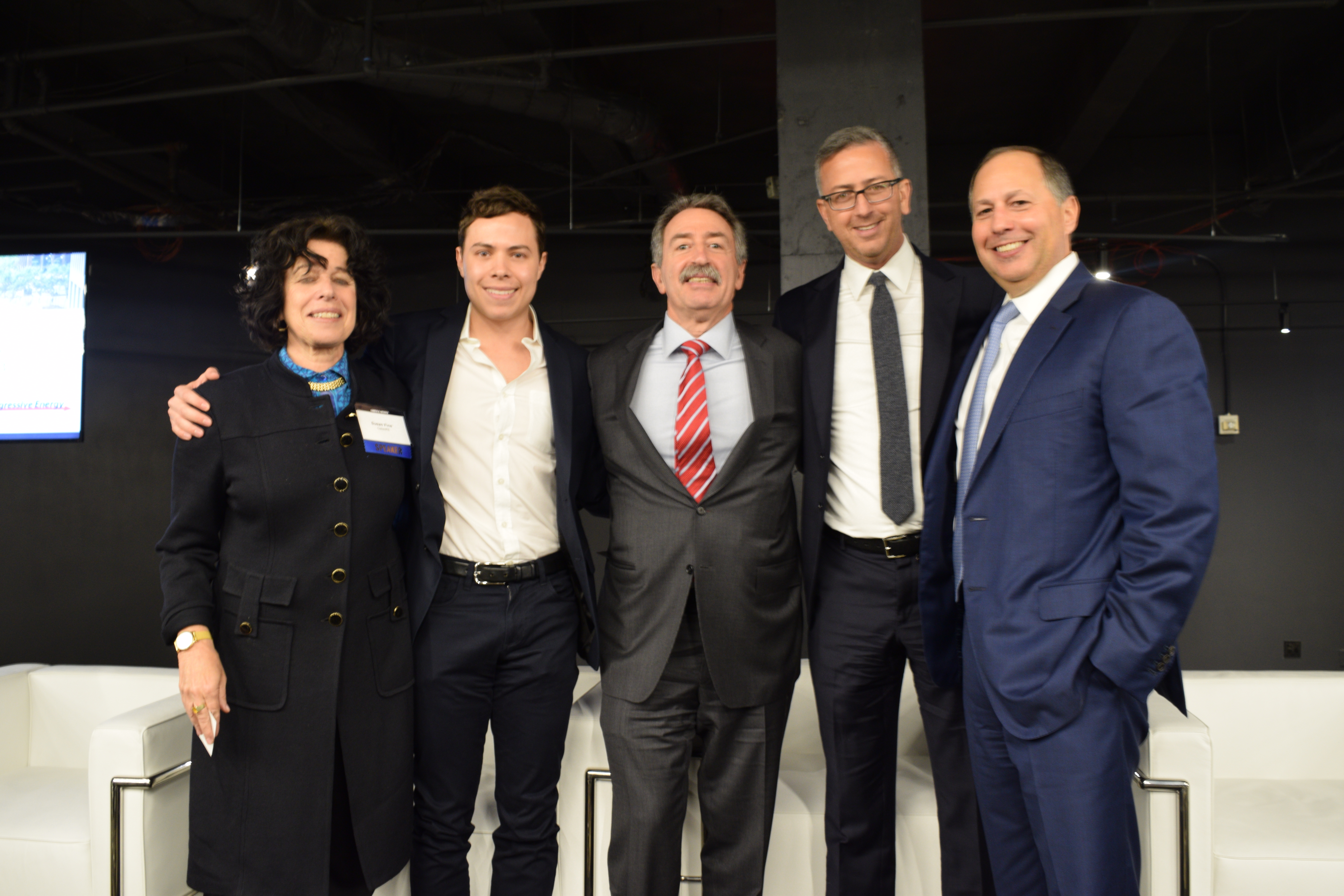 "Great retail is about the synergy, about the magic of the street," said Fine. "I think we're going to see what you see on the streets of Paris and Tel Aviv in New York," she enthused, adding that food halls help recreate that feeling in an indoor space.
Meanwhile, demand for retail space in the outer boroughs has only grown over the last few years. "We've tripled our sales volume in Brooklyn and Queens," said Spiegelman. Chera noted that more national chains are starting to open outposts in the outer boroughs, along trendy stretches like Bedford Avenue, as well as further-flung hoods like Flushing, Mill Basin, and Sunset Park.
Retail rents are rising dramatically in several prime Brooklyn corridors, including Fulton Street in Downtown Brooklyn, 86th Street in Bay Ridge, and Seventh Avenue in Park Slope, according to a report released by REBNY today. Franklin Street in Greenpoint saw the most dramatic increase, shooting up 41 percent to $89 a square foot in the past year.
1221 Avenue of the Americas
,
BARNES & NOBLE
,
Crown Acquisitions
,
Gene Spiegelman
,
Harris
,
Isaac Chera
,
Jonathan Mechanic
,
Oases Development
,
OasesRE
,
Peloton
,
Retail
,
Rockefeller Group
,
Ryan Engel
,
Shriver & Jacobson
,
Susan Fine
,
Amazon
,
Cushman & Wakefield
,
Fried Frank
,
Real Estate Board of New York