Eastern Consolidated's Husband-and-Wife Duo on Expanding Services and Big Industry Moves
---
---
Daun Paris and Peter Hauspurg are the married real estate version of Goldie Hawn and Kurt Russell: They've been together for decades, both professionally and personally. In that time they have had three children: a daughter Alexandra (29), a son Philip (30) and a company named Eastern Consolidated (36).
Despite all of their time spent side by side, they couldn't be any more different when talking about their eldest.
Don't get us wrong, their visions are the same, of course, but Paris, 61, constantly touts points like how Eastern's brokers speak 17 languages, or that there is a culture of sharing information at the company. Hauspurg meanwhile is eager to describe trends, reveal specific markets that show promise and explain why they are able to close deals.
The duo started the business with just "a desk and two phones," she pointed out, but today it has 125 people (100 of which are brokers) buzzing in the office at 355 Lexington Avenue between East 40th and East 41st Streets. That expansion has picked up since Eastern started the capital advisory and retail leasing arms in 2014.
And Hauspurg, 64, was excited to talk about deals: He led Eastern teams on a $115 million sale of a development site owned by Himmel + Meringoff Properties and Riese Organization at 139 East 56th Street to Welltower and Hines in April 2016. And in September the sale of an $86 million portfolio with 200 units in Manhattan and Brooklyn from RD Management to buyers Stone Street Properties and Arbor Management Acquisition Company. On the retail side, Hauspurg explained how the company has led the charge on Ninth Avenue storefronts between West 45th and West 53rd Streets in Midtown. The company has signed a string of 14 restaurant concepts there in recent years. Most recently, it leased space for Kings of Kobe, famous for its hotdogs and hamburgers, in a 10-year deal in 600 square feet at 790 Ninth Avenue.
While their differing personalities (hers is bubbly while his is lawyer-like) contribute to how they talk about their company, a large part of the disparity is that they hold wholly different positions at the firm. Paris has overseen the operations side of the business since 1989. Hauspurg is actively closing deals, finding leads and mentoring junior brokers.
In part due to their love, Eastern is seeing increasing revenue across its three lines of business. Its investment sales grew to $1.7 billion last year from just $900 million in 2013. Last year, it represented tenants and landlords on 110 retail deals, totaling more than 206,000 square feet—ranking in the top 10 of brokers in retail leasing in the city, according to CoStar Group data. It also advised on $750 million in financing in 2016 up from $745 million in 2015. This year Eastern has already worked on $544 million in financing.
Commercial Observer: How is Eastern dealing with all of the big executive moves in brokerage?
Paris: In terms of loyalty, and in terms of feeling connected to a firm, we don't buy brokers; we invest in our brokers. That's a different thing. And so the very few times we've had someone leave, oftentimes they've come back. [At] Eastern they doubled or tripled what they have made elsewhere. So our philosophy is to continue doing what we are doing—investing in training [and]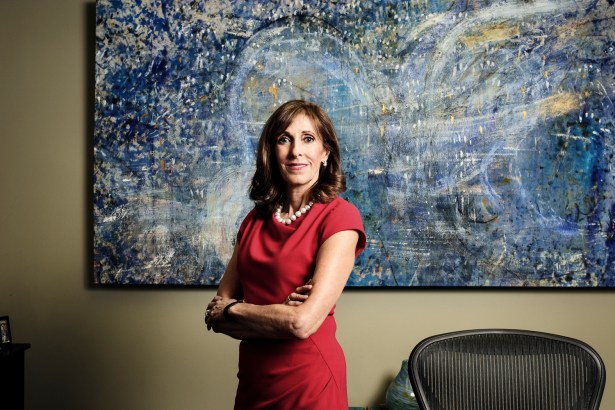 putting huge monies behind what will give our brokers a competitive edge.
How do you find new talent?  
Paris: We recruit from Wall Street, professional athletes—we have a lot of attorneys and a lot of people that come from some of the top schools.
Why do athletes make good brokers?
Paris: Team players are easy to teach. We have found that athletes have to show up day in and day out. Relentless discipline is required to be mentally strong. That's what's required to be an excellent broker. And to be part of a team is something that is valued in sports and is valued very much at Eastern.
There have been some prominent brokers that have left Eastern. Has that been a big blow?
Paris: In 35 years, of senior brokers, we've had Ron Solarz who was paid very substantial monies for a three-year contract [by Brookfield Financial] and came back after a year and a half.
Hauspurg: He left a lot of money on the table back there, too. But he came back and recouped it many times since.
Paris: And then we had [David] Schechtman, who went to Meridian Capital Group [with his team of Lipa Lieberman and Abie Kassin]. But brokers typically in a firm come and go. He was one broker. He brought Lipa and Abie. But the track record of longevity and the depth of bench that we have here really reflects the pride and how the brokers enjoy working together.
Hauspurg: Meridian wrote checks.
Who are your rainmakers now?
Paris: We have a lot of them. We have Adelaide Polsinelli, Brian Ezratty, Ron Solarz, Matt Sparks, Chad Sinsheimer and James Famularo.
What's new at Eastern?
Hauspurg: We put in a publishing system so that brokers and administrative assistants can speed up the setups so that we can get properties to market faster and more efficiently. On the retail side, we've put in mapping software and outside services that help [our brokers] show customers where the best locations might be for their stores. We had a meeting this morning with some of our retail group with a new technology company. This company is doing mapping, but they canvas every retail location in New York City. This is not on the market yet. We are going to be [using predictive software] to actually predict what locations may become available for rent before they actually close. So it will give our brokers an opportunity to look at those locations and say, "How could we create a relationship with the owner of that property and be able to serve them so that they can reduce the time that they don't have a tenant in the space?" And we could create more deals for Eastern.
How does the mapping software work?
Hauspurg: Besides having mapped every retail location, they literally have a team of people that go street by street, and they actually do it every 90 days.
You mentioned that during the 2008 downturn you were thinking about growth, why?
Paris: We have done that during every downturn.
Was 2008 the worst cycle that you've been through?
Hauspurg: No, the 1990s was worse. We had 25 boutique competitors that went out of business between 1990 and 1995, and we took some great people [from them] that are still here. That was the long one. What did we used to say back then? Stay alive till '95.
Paris: When there is turmoil and downturn, if one can think outside the conventional way of thinking—change the paradigm—it's really an opportunity.
How did you guys get together?
Hauspurg: I went to Fordham Law School, and the law school placement committees basically funnel you to the law firms of the big corporations, and that's where everybody generally goes, and I went to a big multinational [company]. But I had this friend at law school who jumped right into commercial sales brokerage [at Whitbread-Nolan], skipping law. I made $21,000 my first year as a lawyer with a big office and a secretary and he made $150,000. And then I got a raise to $23,500, and he made $400,000. It's like 1980. And then he introduced me to his partner. He happened to be partnered up with Daun. And at that point I turned to my father, who was chairman of Con Edison and helped me through law school, and I said, "Dad, do you mind if I become a broker?"
And he goes, "No, have a party."
I probably went a year without doing a deal and I was ready to jump from one of the buildings. And then all of a sudden you do your first deal, your second and whatever. And then the woman who owned the company had a spending problem, and we couldn't get paid at closing. So Daun and I teamed up and left [for an office at 11 East 44th Street]. That was 1981.
So that's the business side, but what about the romance?
Hauspurg: We were married two years after founding the business.
Paris: We started Eastern, and we are working on deals together and just realized it…It was really quite something.
When you get home, do you talk about business?
Paris: No.
Hauspurg: Occasionally, it seeps in.
Did you name it Eastern Consolidated because of your father's chairmanship at Consolidated Edison?
Hauspurg: No, we get that question all the time. At the time we were trying to sound larger than we were.
Tell us the story behind the $115 million deal you closed last year at 139 East 56th Street?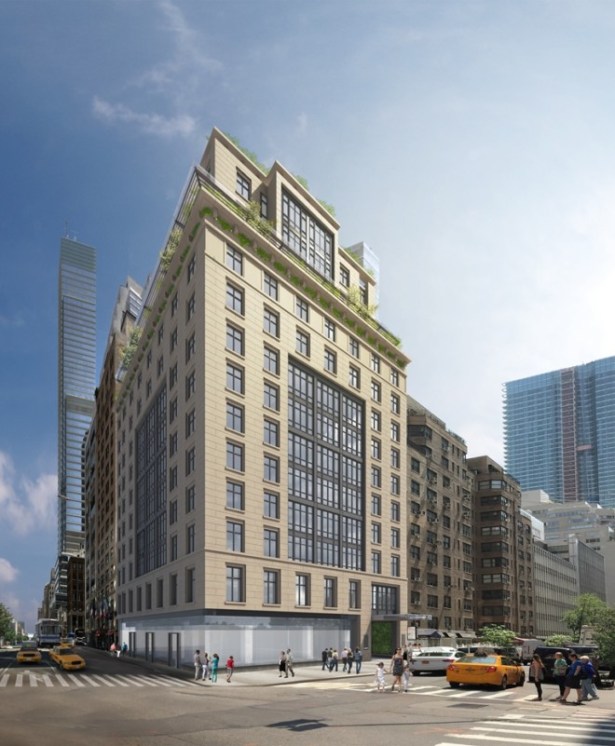 Hauspurg: We went to market on the northeast corner of 56th and Lexington Avenue last year just before the market and land turned and we had two owners, Stephen Meringoff and Dennis Riese, in two nondescript buildings next to each other on the corner. And we pointed out that if you guys got together you could build a 110,00-square-foot, 25-story tower and now you have a real building. And we went out, and we just assumed it was going to be a condo play. It was called 686 Lexington—the address—and, of course, you can't have a Lexington Avenue address for a residential tower, so it could be 137 or 139 East 56th Street. We go to our Chinese broker. I said, "Which one would you pick?" And they said, "Seven is not very auspicious in Chinese. Nine means long-life, good health." So we renamed it 139 East 56th Street. We went out to the condo crowd and were completely surprised when Hines and Welltower, a health care [real estate investment trust], which came in out of nowhere—[Welltower] had never been in New York—and they were the high bidders at almost $1,100 a buildable foot to do a very high-end assisted rental. They found that there is no competition for them in Manhattan or no place for the really wealthy people in great Park Avenue or Fifth Avenue apartments, who have their kids in Manhattan and would rather keep their parents in Manhattan, but there is no where to go when you need assistance.
And you are marketing a portfolio in Flatbush, Brooklyn.
Hauspurg: We have a portfolio now. It's 26 buildings in Flatbush and Bed-Stuy, and they are three stories each, but when you put 26 of them together, you get $55 million to $60 million of value. And it's a 5 or maybe 6 cap [rate]—because that is what you have to give to sell something like that in Flatbush and Bed-Stuy—and you can't find 6 caps anywhere with upside—all of a sudden you are getting a lot of interest in it.
Where is foreign investment coming from today? Is it China?
Hauspurg: Some from China, but some from the Middle East, which usually comes in along with someone with feet on the ground. Joe Moinian [founder and chief executive officer of The Moinian Group] will have a bunch of foreign guys from the Middle East in any one of his deals.  
Where are you looking for new deals?
Paris: We have expanded into the boroughs. [And] we are doing a number of things nationally.
Hauspurg: We have done some high-street retail in Miami.
What do you see as the next hot market?
Hauspurg: You know what has come along? The Bronx. For 35 years, people have been saying, "the Bronx is next, the Bronx is next," and it never goes anywhere. But all of a sudden, some real people have taken some real positions up there, and you are seeing some real money go into the Bronx. I don't think it's going to stop. I think people see a lot of opportunity there in development and housing, and the transportation is terrific. I think the Bronx has finally come into its own.
139 East 56th Street
,
355 Lexington Avenue
,
790 Ninth Avenue
,
Abie Kassin
,
Adelaide Polsinelli
,
Arbor Management Acquisition Company
,
Brian Ezratty
,
Chad Sinsheimer
,
Consolidated Edison
,
Daun Paris
,
David Schechtman
,
Eastern Consolidated
,
Himmel + Meringoff Properties
,
Hines
,
James Famularo
,
Joseph Moinian
,
Kings of Kobe
,
Lipa Lieberman
,
Matt Sparks
,
Meridian Capital Group
,
Peter Hauspurg
,
Riese Organization
,
Ron Solarz
,
Stone Street Properties
,
The Moinian Group
,
Welltower