Target Targets Bensonhurst With New Flexible-Format Store on 18th Avenue
---
---
Target has lined up a 20,400-square-foot space in Bensonhurst for a store with a flexible layout and smaller packaging, according to a press release from the company. The store will replace Annie Sez and Mandee stores (which closed this week upon lease expiration) at 6401 18th Avenue at the corner of 64th Street. The lease, signed last week, is for 10 years with options, according to Jerry Welkis of Welco Realty, who represented the landlord in the deal. He declined to provide the asking rent.
"Target is a great merchant," Welkis told Commercial Observer. "They have great credit and they thought it would be a great amenity to the community to have one of the new Target urban concept stores. It was natural because of the tremendous population density, the subway diagonal across the street and they sell value-oriented merchandise."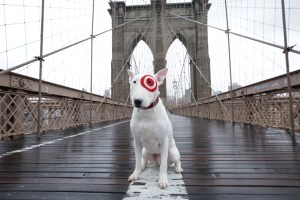 The new urban format store will sell a more curated assortment of kids' and baby care products as well as toys; grab-and-go groceries; select kosher items; apparel and accessories for women, men, kids and baby; select home items; an assortment of health, personal care and beauty products; and electronics, entertainment and sporting goods, Target said in its press release.
Situated on the ground floor of the two-story building (there are offices on the second floor), the new store is slated to open this October. There is also at least a couple hundred square feet of storage space in the basement, Welkis said.
Bensonhurst Target marks the chain's second flexible-format location in Brooklyn. Last week, one opened in City Point in Downtown Brooklyn. Target is looking to expand with this format, and has 32 such stores open, with 31 planned for 2017, 2018 and 2019.
"We look forward to serving even more guests in Brooklyn with the addition of Target's Bensonhurst store that will open this fall," Mark Schindele, senior vice president of properties for Target, said in a prepared statement. "We think the community will enjoy the convenient shopping experience with a broad, unique product assortment that only Target can provide."
Alfred Polizzotto, his mother and his sister own the building, which the late-Alfred senior acquired in 1990. Polizzotto didn't immediately respond to a request for comment and nor did Target's spokeswoman. Ripco Real Estate's Jeffrey Howard represented Target in the deal. He wasn't immediately reachable.