Mamma Mia: Italo-American Museum Will Take a Break After Building Sale, Expand
---
---
Oved Group and Nexus Building Development Group have purchased 185-189 Grand Street at the corner of Mulberry Street in Little Italy, home to Italian American Museum, for $14.8 million, a source with knowledge of the deal told Commercial Observer. The transaction closed last Friday, Joseph Oved of Oved Group confirmed. Oved did the deal directly with the museum, the 10,536-square-foot property's owner.
The new owners plan to develop a Morris Adjmi Architects-designed 12-unit apartment building (comprising 25,000 square feet) at the site with 3,500 square feet of retail at the base. After closing for two years, the museum will occupy a new and larger (about 6,000 square feet) primarily below-grade condominium unit, the source said. Oved will control the retail portion while Nexus will oversee the residential aspect. There were no brokers involved in the transaction, Oved said.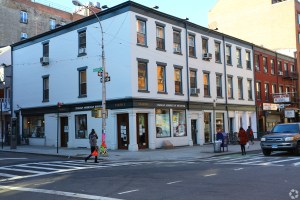 Italian American Museum currently occupies about 1,200 square feet at 185-189 Grand Street, showcasing permanent and rotating exhibits documenting Italian American history and heritage. The museum is open on Fridays, Saturdays and Sundays, and has not yet shut down, according to a woman who answered the phone at the museum. The museum's president and founder, Joseph Scelsa, didn't immediately respond to a request for comment via his cell phone. The three-story property, which had apartments upstairs, is otherwise vacant.
The museum purchased 185-189 Grand Street in March 2008 for $9.4 million, property records indicate.
This is the second deal Oved and Nexus have done together. They are currently developing 1444 Third Avenue near East 82nd Street in a similar structure.