C&W's New Tri-State Prez John Santora on the Company's Big Moves
---
---
Back in September, Cushman & Wakefield top executives Tod Lickerman, Brett White and John Santora met to discuss something big: What was going to be the direction of their big new mega-company?
It was one of a series of discussions about the integration of Chicago-based DTZ, Washington, D.C.-based Cassidy Turley, Massey Knakal Realty Services and C&W, which have all come together within the past two years.
The talks rehashed the company's raft of new hires, which included many of the industry's best and brightest. Lickerman, global president, was becoming the chief executive of the Americas, and Tri-State Region President Ron Lo Russo was transitioning to head of the firm's agency leasing practice—creating a void in leadership at the top of New York that had to be filled.
"We talked about Tod changing his role and what do we do to take New York to the next level," Santora, 59, the global chief operating officer, told Commercial Observer. "We talked about who are we going to get to do that, and all of a sudden we kind of looked at each other and they said, 'What do you think?'"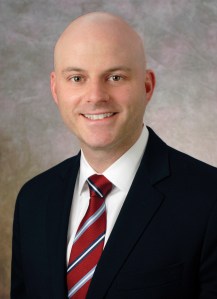 As in, what do you think about taking New York's big job?
"I said, 'Let me think about it.' "
Santora, just shy a year of hitting the four-decade milestone at the company, has managed many of its offices on national and international levels. Also, he is a born and raised New Yorker and was chomping at the bit for a chance to manage his home market; it only took Santora a day to make up his mind.
"I came back and said, 'I'd be thrilled to do it,'" Santora recalled. "This was my choice—my decision to make. I could have stayed as global COO. This was clearly an opportunity that I looked at and I said I wanted to do. This is my home. My home market. My relationships here are deep with landlords and clients, so I am thrilled about that."
In his new position as tri-state region president, starting Dec. 1, Santora will be focusing on growing C&W's relationships in the New York City region and grabbing more market share. His plan is to get closer to clients in the New York area and work with them on their transactions and properties across the country and globe.
As a result of the mergers over the last two years, C&W boasts 43,000 employees around the planet and the company is clearly operating under the assumption that by bolstering its New York operation, relationships will lead to more work in other parts of the world.  
"As we know, New York is the biggest and most important market around the world, without a question," Santora said in his office at C&W's location at 1290 Avenue of the Americas. "And many of the companies that we deal with have national and international operations. My role is to get the international clients here and [get their business abroad]. Bring them in and push them out. It's all about growth. So by moving into this role, I can build off of the momentum that we have already created."
"John has global credibility," Lickerman added. "He knows people around the world. If you look at the biggest [companies], they are active around the world. So John's credibility and his strength in New York will only make our platform stronger. It's a great strategy."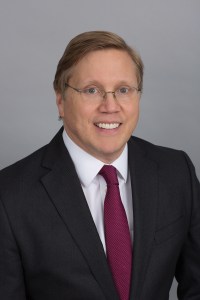 To a large extent, the Oct. 27 announcement of Santora's new appointment was greeted as a shock to many in the industry, and Lo Russo's new role was deemed a demotion. Santora, however, argued that this is not true. "Ron has done a great job in getting us to this point," Santora said.  And, the soon-to-be former tri-state president had been wanting to go back to leasing for months.
"Ron and I had been talking about this—prior to any discussion about me [taking over as tri-state president]," Santora said. "We had talked about him changing into that new role, because that's what he wanted to do. When you become somebody that loves to do transactions and become great at it, it kind of never leaves you."
Indeed, many top-level managers have returned to the brokerage side of the business; Bruce Mosler, currently C&W's chairman of global brokerage, went back to brokering deals after tenure as C&W CEO. But the brokerage's personnel moves have been particularly brash of late.
These include hiring Mark Weiss from Newmark Grubb Knight Frank in January, Glenn Isaacson of CBRE in May, and most recently Douglas Harmon and Adam Spies of Eastdil Secured in October.
With those heavy hitters suddenly on the scene, the C&W brass decided to make the switcheroos of the top management positions. And while some may think of Santora's move from a global position to a local one as itself a demotion, others believe it was just a matter of his choice.
"John would not have accepted a position that he didn't want to accept," C. Bradley Mendelson, who went the other way, leaving C&W earlier this month after 13 years to head up Colliers International's retail division, told CO via email. "John is qualified to hold any position. [He] is a seasoned professional who has worked at C&W longer than most employees or brokers have been living."
Although Santora has been in enviable executive roles in a giant global company, it wasn't where he saw himself as a young man: Joining C&W was a major disappointment for his family.
Santora, a grandfather, who's been married for 38 years, grew up on the North Shore of Staten Island, playing football and baseball for Curtis High School, dreaming of becoming a fireman, just like his father, a retired battalion chief. (And his older brother is a retired fire captain.)
He began studying for a degree in fire science at Staten Island Community College, after a stint at New York Community College. (The degree focused on the study of all fire safety systems, such as sprinkler systems—not a terrible thing for a real estate professional to know, one could argue.)
While still toiling on fire science, he took a summer job in the engine room of 100 Park Avenue for C&W in its property management department, which he heard about from his brother-in-law, and didn't look back, even when the fire department called for him to take its test (he also never finished his degree).
"When I finally got called [by the FDNY], I was already doing pretty well at Cushman & Wakefield," said Santora, who quickly completed operating engineers training. "It disappointed my father for a short time by deciding to turn it down. But today I am on the board of the FDNY Foundation, and we were able to raise millions and millions of dollars a year for firemen. So I give back in my own way." (Thanks to his fundraising, he was named an honorary battalion chief in 2007, and a fire helmet has a prominent place in a corner of his office.)
In the engine room at C&W, Santora's job was to maintain the HVAC equipment and make sure conditions on the floors of the building were comfortable. He worked there for four years until the end of 1980. He learned the financing side of the business through taking classes from the Institute of Real Estate Management, where he earned his Certified Property Manager designation in the 1980s.
He rose through the ranks of the company, eventually becoming its global COO in 2005. He held that position until 2010, when he became president of the Americas.
"He's grown himself from the property management industry into a much more well-rounded executive," said Arthur Mirante, who worked with Santora for more than three decades at C&W before becoming the tri-state president of Avison Young.
Santora returned to the global COO position in 2015 to head the integration efforts of C&W and its mergers.
"I've had an extraordinarily positive experience with him from the time we started negotiating the Massey Knakal deal," said Robert Knakal, the chairman of New York investment sales at C&W, whose company Massey Knakal was purchased by C&W in 2014.
"He is a true professional, who was extremely helpful to us in every way in terms of making the deal happen and the integration of Massey Knakal into the C&W platform."
Through the years, the idea of leaving C&W came up, but Santora always preferred to remain with the company.
"I had the ability to do all these different roles over the years. I also had great mentors and leaders, no question about it," Santora said. "As with any individual, at times you say, Is this the right place for me? And every time I sat back and thought about it, it was."
He added, "How does a kid go from an engine room to [being] on the board for 15, 16 years. How many opportunities do you get like that?"
Since he is focused on growing the New York tri-state region in his new role, of course, this means C&W will be looking to get more personnel. Santora declined to go into detail, including indicating who the company is targeting, but added that there will be announcements soon.
"As we see more talent, we'll bring them on board," Santora said. "I think you'll see more people join the New York brokerage ranks, without question by the end of the year. We know where the talent exists and what talent we would love working for us."
But about C&W acquiring another company, he added, "Is there going to be a huge acquisition in New York? Not likely."
As C&W has become the largest private brokerage company in the world, many in the real estate industry are expecting the company to announce an initial public offering soon. Santora claimed he has no idea about this.
"Nobody can answer that. Those are decisions that ultimately get made by our ownership [TPG Capital," he said. "It will be decisions around the market. What is happening around the stock market, what is happening in the economy overall, if and when is the right time to go. Nothing immediate."
What he does know better than most is the culture of C&W, since he has way more years at the company than his fellow top executives and of course its recent superstar hires.
"They lean on me to understand all aspects of Cushman & Wakefield," Santora said. "It was and is a great culture. As big as it is today, it's still got that entrepreneurial spirit. And that will never leave. We will make sure that stays part of our culture."
Additional reporting provided by Terence Cullen.
100 Park Avenue
,
1290 Avenue of the Americas
,
Adam Spies
,
Arthur Mirante
,
Avison Young
,
Brett White
,
Bruce Mosler
,
C. Bradley Mendelson
,
Cassidy Turley
,
CBRE
,
Cushman & Wakefield
,
Douglas Harmon
,
DTZ
,
Eastdil Secured
,
General Motors Building
,
Glenn Isaacson
,
John Santora
,
Mark Weiss
,
Massey Knakal Realty Services
,
Newmark Knight Frank
,
Robert Knakal
,
Ron Lo Russo
,
Tod Lickerman
,
TPG Capital