Talking Downtown, Hotels and the 1990s With Tribeca Associates' Bill Brodsky
---
---
It was the early 1990s when Downtown leasing broker—and neophyte developer—Bill Brodsky plunked down around $250,000 to buy a 1915 Tribeca building with the notion that he would convert it from rentals to condominium units and live there. Despite his lack of experience, about two years later he successfully completed the job.
Today, the five-story, five-condo, 15,000-square-foot building—which also houses the offices of his development company, Tribeca Associates—has an average condo sale price of $3.2 million, according to StreetEasy.
"At the time, no one wanted buildings in Tribeca, so for a young guy who was looking for some space, it was like a feather," Brodsky, 50, told Commercial Observer last week while seated in the lobby of his boutique Smyth hotel and residences at 85 West Broadway. "It was like an Indian trade, you know."
Brodsky wanted to move from East 53rd Street, where he was living with one of his brothers, so he could be closer to his offices at Edward S. Gordon (Edward S. Gordon was acquired in 1996 by Insignia Financial Group, which was then bought by CBRE in 2003) on Liberty Street. He worked in the company's Downtown office, as a leasing broker focusing on Lower Manhattan and Midtown South office deals.
"When we built the Smyth hotel [in 2009] there weren't that many hotels Downtown," said Brodsky, who was clad in a gray suit jacket with thin gray corduroy pants. "So we were taking a little bit of a gamble, and so even when I moved to Tribeca in [the 1990s] it wasn't what it is today."
That view comes in stark contrast to the picture of Downtown today.
"There's a huge increase in the number of residential units that are being built, developed and now lived in," Brodksy said. "There's an enormous amount of retail that is coming to this area. There's a huge government investment through the World Trade Center and the different memorials and museums that are being built down here."
Brodsky got into the development business after brokering the sale of 125 Broad Street in FiDi to investor and developer Steven Witkoff of The Witkoff Group more than 16 years ago.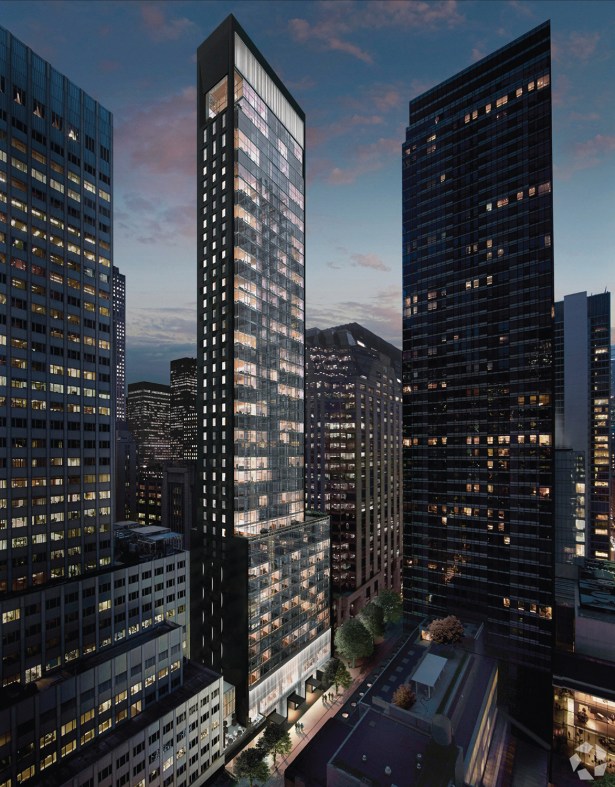 "During that process, he unwittingly inspired me to leave the [brokerage] business and try to do what he does," said Brodsky, a married father of three teenagers (who has no relation to the Brodsky Organization, in case you were wondering.) "By seeing him operate, he had such joy and enthusiasm for what he was doing—he made it seem possible and so easy."
Anthony "Tony" Saytanides remembers hiring Brodsky as a broker at Edward S. Gordon. He also recalls Brodsky's late father who was a litigation attorney at Proskaeur. (Brodsky's mother lives on the Upper East Side.)
"I hired him," said Saytanides, who was the chief operating officer at the brokerage and was heading the Downtown office at the time. "I thought he would be aggressive. He just struck me as being bright. I was worried he was too bright for the business."
In 2000, Brodsky and pal Elliott Ingerman, a broker at the time in another Insignia/ESG office, launched Tribeca Associates, with a third managing partner, Mark Gordon, joining the company about five years ago.
Tribeca Associates' first deal was buying, along with an institutional partner, the 500,000-square-foot factory of the New England Confectionary Company, maker of Necco candy wafers, at 254 Massachusetts Avenue in Cambridge, Mass., for around $80 million, Brodsky said.
"We bought the Necco candy factory in Cambridge because we really didn't know what we were doing," Brodsky admitted. "It's in Cambridge, right near MIT. To make a long story short, we sold the building to Novartis AG [in 2003] for their research headquarters [for about $120 million]. It worked out quite nicely." But since then the company has targeted Manhattan properties.
The team's second deal was buying Penncom Plaza office building at 132 West 31st Street with investment partner Ritchie Capital Management at the end of 2003 for $63 million. They sold the site for $91 million "within a year after we bought it," Brodsky said. "I think that helped us establish some kind of credibility."
Perhaps its highest-profile project to date was co-developing with Starwood Capital Group the Baccarat Hotel & Residences New York at 28 West 53rd Street. The two companies acquired the site in 2011 as well as the assemblage of air rights and the acquisition of a light and air easement from neighboring property owners to complete the project. The 114-room hotel on the first 12 floors of the building sold last year to a Chinese insurance firm for $230 million, one of the highest prices on a per-room basis in New York City.
The bulk of Tribeca Associates' projects have been Downtown.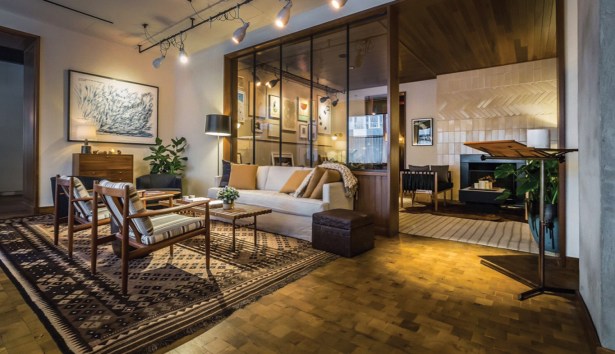 There is the Smyth hotel, which it built at 85 West Broadway with Walton Street Capital (Kourtney and Kim Kardashian have stayed there), and the Residence Inn New York Downtown Manhattan/World Trade Center Area at 170 Broadway at Maiden Lane, done with Crown Acquisitions, Carlyle Group and Highgate.
Now the company is co-building a Marriott Moxy at 143 Fulton Street and performing a $30 million renovation of the 47-story office building at 30 Broad Street. In April, Tribeca Associates financed the $130 million leasehold acquisition at 30 Broad Street (a building in which Brodsky had negotiated leases as a broker) with a $115 million loan from M&T Bank, according to Jacob Nimmer, an assistant vice president of commercial real estate at M&T Bank.
"M&T Bank has worked with Tribeca Associates on multiple past transactions," Nimmer said in an email. "Tribeca Associates has a talent for finding underutilized assets and creating value by repositioning buildings to their highest and best use. In the last few years, the Financial District has transitioned into a dynamic, 24/7 community and is attractive to tenants seeking convenient transportation options and discounted rents relative to Midtown, Midtown South and certain neighborhoods of Brooklyn."
Edge Principal Advisors provided $50 million-plus in equity for the acquisition, according to Jeffrey Walker, a principal at Edge Principal Advisors, because of "Bill's background, really coming out of the office market, specifically the Downtown office market, living in Tribeca, all that stuff," Walker said. "This opportunity lined up for us a great building in a great market."
Andrew Peretz, an executive managing director at Newmark Grubb Knight Frank, is part of the leasing team for 30 Broad Street, which is being repositioned with modern equipment and touches including new elevators, a new cooling tower, a new lobby and an amenity space with video games, a Ping-Pong table and a coffee vendor.
Peretz said when done, the building will feel as if you are "in a boutique hotel." It will appeal to a technology, advertising, media and information services, or TAMI, tenant, he said noting: "All things you expect of a 2017 building are there with the soul of an old building."
The building at 30 Broad Street garnered quite a bit of interest, but investors were a bit wary because of the lack of investment in the asset.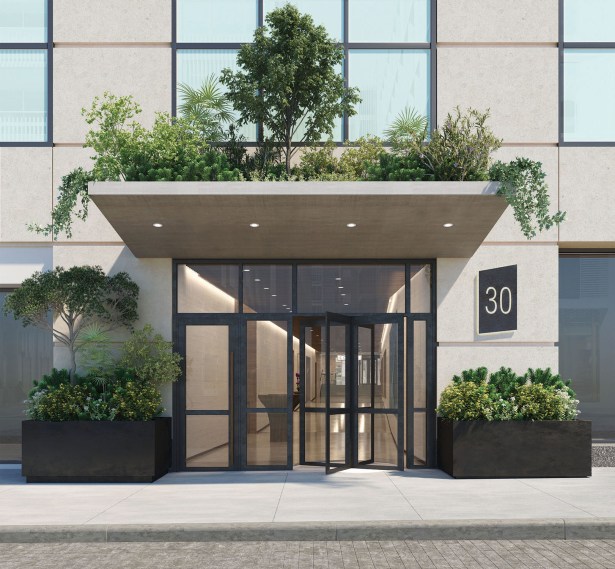 "I give him credit for buying 30 Broad," said Bradley Gerla, an executive vice president at CBRE, who worked with Brodsky at Insignia/ESG. "It needs a lot of work. Not much money was spent on the building in the past."
Brodsky has lived in New York City since his parents moved to the Big Apple when he was in high school. He commuted to New Jersey to attend the Dwight–Englewood School in Englewood, "because at the time I liked to play sports," he said.
He still is athletic and active; he likes to ski, hike and camp. (This past summer and he one of his sons camped out in a tent on a trek in Wyoming. Last year he and his whole clan went camping in Baja.) Brodsky has done the Tough Mudder obstacle-course event.
Peretz, who has known Brodsky since junior high school in the town of Scarsdale in Westchester, N.Y., described his best friend as a guy who likes to smoke ribs in the Hamptons, a home Brodsky's dad built 30 years ago and his mother still owns.
Brodsky said he wore "Old Navy with a sprinkling of Gap" to his interview with CO.
"He's a quirky dude," Peretz said. "He's very humble in a lot of ways. He's not materialistic and not egotistical. He's sort or crunchy and granola-y in a way, and at the same time he's an art collector."
One time when they received their broker commissions on a deal they did together, Peretz recalled that Brodsky used the money for a Chuck Close painting, while Peretz bought a Porsche. (Brodsky leases a Toyota Highlander, Peretz said, laughing.
125 Broad Street
,
132 West 31st Street
,
143 Fulton Street
,
170 Broadway
,
28 West 53rd Street
,
30 broad street
,
85 West Broadway
,
Andrew Peretz
,
Anthony Saytanides
,
Baccarat Hotel & Residences New York
,
Bill Brodsky
,
Edge Principal Advisors
,
Edward S. Gordon Company
,
Elliott Ingerman
,
Insignia Financial Group
,
Jeffrey Walker
,
Mark Gordon
,
Marriott Moxy Hotel
,
New England Confectionary Company
,
Novartis AG
,
Penncom Plaza
,
Proskaeur
,
Residence Inn New York Downtown Manhattan/World Trade Center Area
,
Ritchie Capital Management
,
Smyth Tribeca
,
Steven Witkoff
,
The Witkoff Group
,
TriBeCa Associates
,
Walton Street Capital
,
CBRE
,
M&T Bank
,
Starwood