Meridian Investment Sales Team to Market Fully-Approved Waterfront Development
---
---
[Sponsored]
Meridian Capital Group announced today that it has been hired to market Prince's Point, a fully-entitled, shovel-ready development site located in the affluent, suburban town of Prince's Bay in Staten Island, NY. Surrounded by water and plush green parks, the site offers the opportunity to develop 104 large, single-family homes and 14 spacious, two-family homes on 37 acres – of which 22 acres can be built on – offering 1,900 feet of unobstructed shorefront and breathtaking waterfront views.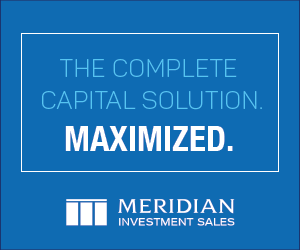 Located within one of Staten Island's most affluent and truly suburban neighborhoods, Prince's Bay is consistently ranked among the top five neighborhoods in terms of home value, with listings averaging around $1 million. The area offers residents stately, historic homes, a highly-ranked public school system, and easy vehicular and public transportation access. Lush parks, historic sites, and a downtown area featuring restaurants, area conveniences, and a train station with service to St. George Terminal are all situated within a 15-minute walk of Prince's Point. The site consists of six adjacent parcels located in the central southern tip of Prince's Bay on Seguine Point. The site is shovel ready and fully approved for construction by all of the various regulatory agencies.
Staten Island is currently benefiting from significant public and private investment. In addition to the North Shore redevelopment at the St. George Waterfront, which will house the New York Wheel, a museum and Empire Outlets, new retail, office and residential projects are currently under development all over the island, including a 240,square foot expansion of the Staten Island Mall, Riverside Galleria, Lighthouse Point, and the New Stapleton Waterfront. Prince's Point is ideally situated to capitalize on the ongoing developments and renaissance that Staten Island is experiencing.
Meridian Investment Sales can be reached at (212) 468-5930.