Divorce, Real Estate Style
---
---
Six months into 2016, and 57 years into his marriage, billionaire real estate mogul Harry Macklowe reportedly told his wife, Linda, that he would be leaving her for 60-year-old Patricia Landeau, his French girlfriend of two years. Landeau, who Macklowe was allegedly hiding in Macklowe Properties-owned 737 Park Avenue, was also married. For whatever reason, Macklowe decided that then was the time to publicly say "bonjour" to a new life, ruffling socialite feathers in the Hamptons via his appearances with his new amour.
Macklowe, known for building the Apple store at the base of the General Motors Building and for creating the slow-to-rise 432 Park Avenue, has developed more than 13 million square feet across Manhattan since the mid-1960s. While some of his most prized possessions, like the GM Building, are no longer under his ownership, the 79-year-old still holds the deed to a slew of properties through his namesake firm, Macklowe Properties, from condominium towers on Park Avenue to the redeveloped One Wall Street.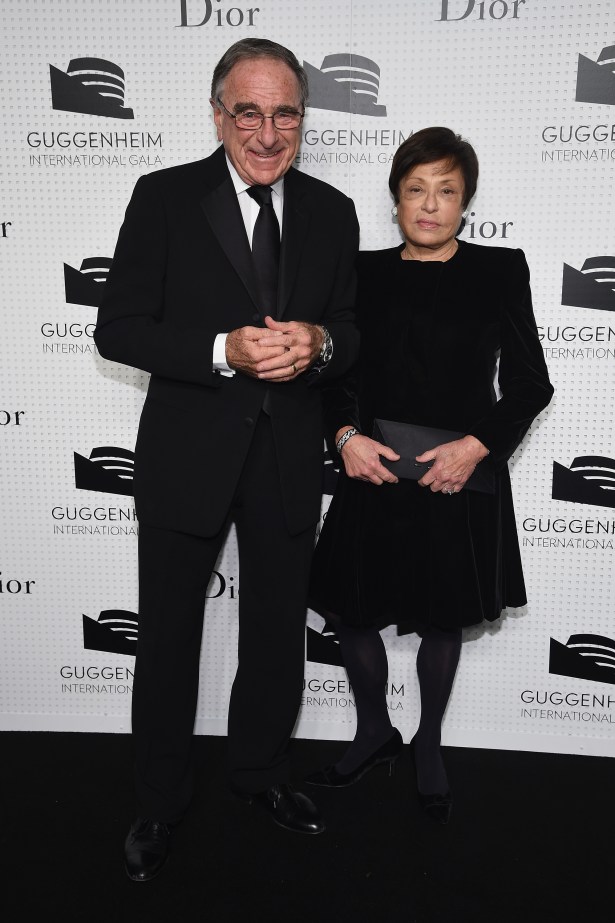 For better, for worse, for richer, for poorer, Linda, 78,  stood by her husband's side for nearly six decades as he gained the reputation of a high-stakes gambler in one of New York's riskiest games. She was there during his well-chronicled rise and fall 10 years ago that would have ended most careers. So how much is this $2 billion man worth without the wife who stood by his side for nearly 60 years—or rather, what will he be worth when she is through with him?
The couple's $1 billion art collection, said to trump their real estate portfolio in value, won't make their divorce any easier to settle, but one thing is for certain: The Macklowes aren't the first and they certainly won't be the last of the real estate world to be trading in their wedding rings for high-dollar settlements. (Harry Macklowe declined to comment through a spokeswoman and his attorney did not return a request for comment. Linda Macklowe was unreachable.)
No outcome is typically the same in these big Manhattan real estate divorces. When Jerry Speyer divorced the daughter of his longtime business partner, the late Robert Tishman, they continued to work together for years after. Tishman told The New York Times in a 1998 profile of Speyer that it was "the most decent divorce" he had ever seen, adding there was no sense in ruining a partnership that had lasted decades.
That isn't always the case, however. When mogul Bernard Mendick divorced the sister of his partner Larry Silverstein in the 1980s, the development duo soon split up. While they maintained it was for business reasons, rumors swirled for decades that Silverstein and Mendick, who died in 2001, were ruined by the divorce.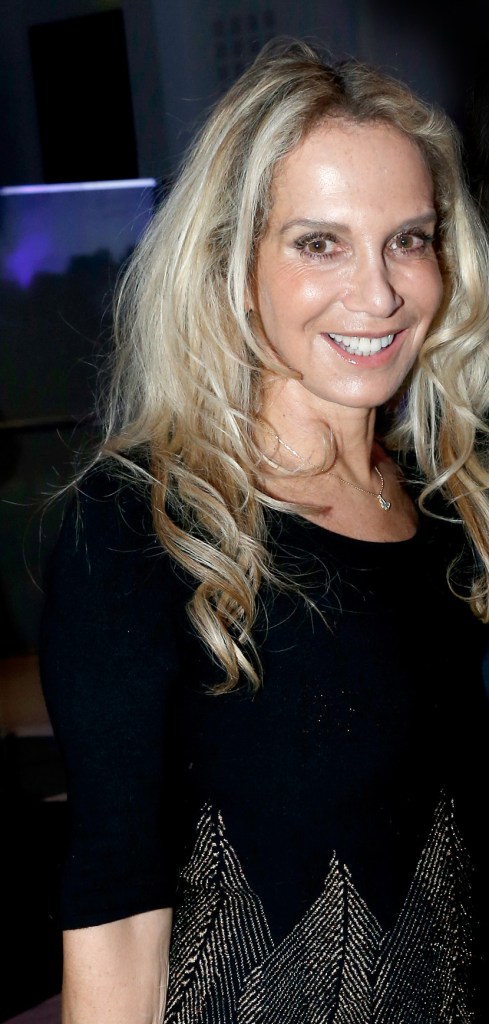 Perhaps it is a coincidence that both the Macklowe children—Billy (who is known to have had a dramatic falling out with his father resulting in the formation of a separate company) and Elizabeth (who married West Coast real estate scion Kent Swig)—have gone through their own respective annulments, but if the daughter's five-year saga of a divorce is any sign of what's to come for her parents, the next few years aren't looking too bright. And absent a prenuptial agreement, Harry and Linda will surely be spending a lot of time in court.
"Matrimonial separations involving major assets, whether real estate or something else, typically are either knock-down, drag-out multimillion dollar legal fights, or they get resolved very quickly because people don't want their business to be public," said John Goldman, a partner in Herrick Feinstein's litigation department, who is not involved in the Macklowe case. "Discretion is the better part of valor."
The separation of any well-to-do celebrity-like couple is fascinating, and a massive real estate empire—especially one in New York City—is worth a pretty penny. But what's the biggest problem when it comes to splitting up? That house in the Hamptons and that Upper East Side mini-mansion aren't liquid and are therefore more difficult to convert into cash. It'd be easier to fly into Switzerland and split your stash of hidden gold bricks than to quickly settle a divorce involving a real estate portfolio.
"[These couples have] all this wealth, but compared to other people with the same amount of wealth, the typical real estate company doesn't really have cash," explained Adam Wolff, a partner and lawyer at the recently founded boutique family law firm Alter Wolff & Foley. "There's not enough cash to sustain the same lifestyle, especially when you've used leverage to become that wealthy in the first place. It's one of the reasons those litigations end up being so tough."
Indeed, Elizabeth Macklowe knows this firsthand. Her five-year battle with her ex-husband ensued in 2010, shortly after Swig was hunted down by his debtors when the financial markets crashed in 2008. Because Swig was personally liable for his debts, the properties he owned with his then-wife could have been foreclosed on.
"Prenup" is one of the most animosity-filled, begrudged and unromantic words in the English language, but it's a contract that is essential to execute prior to the big day, if messy legal wrangles are to be avoided further down the line, according to experts.
"To be negotiating a divorce before you even get married is devastating, unless there's a damn good reason for it," said Eleanor Alter, also a partner at Alter Wolff & Foley.
*****
The prenup is an especially important rite of passage in multigenerational real estate families, said Goldman. These families spend a great deal of time and money planning and creating structures that eliminate or vastly reduce the possibility of quarreling or expensive litigation further down the line. "I'd be very surprised if there is any real estate family of any significance anywhere in the country that doesn't have a family protocol that everyone who gets married must have a prenup in place," he said.
This is especially true as time goes on and real estate empires increase in value. "In my experience, prenups are becoming more and more enforceable and commonplace, particularly in second marriages when one of the spouses has children or heirs and wants to protect their premarital assets," said Jeffrey Bogart, a litigation attorney and partner at Atlanta-based Bogart, Hurst & Ference. "In closely held corporations of family businesses, prenups become essential because you should not put a family business at risk in a divorce. Privately held parcels of real estate that have been in families for generations should never be subject to any kind of marital division."
Take for example Andrew Farkas. The founder of Island Capital Group quietly settled his second divorce, from now ex-wife Sandi, earlier this year. While he reportedly paid her off three times the amount required, it helped that the couple had a prenup, sources told Commercial Observer. If this were 40 years ago though, things would have probably been much different.
Prenuptial agreements in their current form were first introduced in New York in the 1980s. Until then it was thought that women were unable to negotiate for themselves, Alter explained. And the validity of those prenuptial contracts are often challenged in high-profile divorces with high-value assets at stake, said Goldman, with spouses often citing the duress of the wedding or being forced into the agreement last-minute when it comes to the crunch at settlement time.
Prenups are a way of protecting the family assets in real estate dynasties from falling into the hands of spouses who may come and go if it isn't death that breaks them apart, but things can get sticky if said spouse also works for the family business.
Goldman, who also handles real estate business divorces, gave the example of one of his first cases as a young lawyer, where no prenup was involved—which wrought a great deal of havoc over the rest of the family. (Due to confidentiality reasons, Goldman couldn't reveal the identity of the client.)
In the case, Goldman said, the patriarch of a New York real estate family owned and led a successful business acquiring properties and creating value within his empire. He had two children: two boys and one girl. The girl grew up, fell in love and married a man who came into the business as an equal to his two brothers-in-law because the father felt very strongly about his new son-in-law. This generational real estate family was old fashioned in nature—believing that women were there to be seen and not heard, and it was the man who should be the breadwinner. When the daughter divorced her husband, he remained in the family business. Further, the father didn't want to see his son-in-law suffer in the separation and so allowed him to take several of the properties, which were technically his daughter's by inheritance.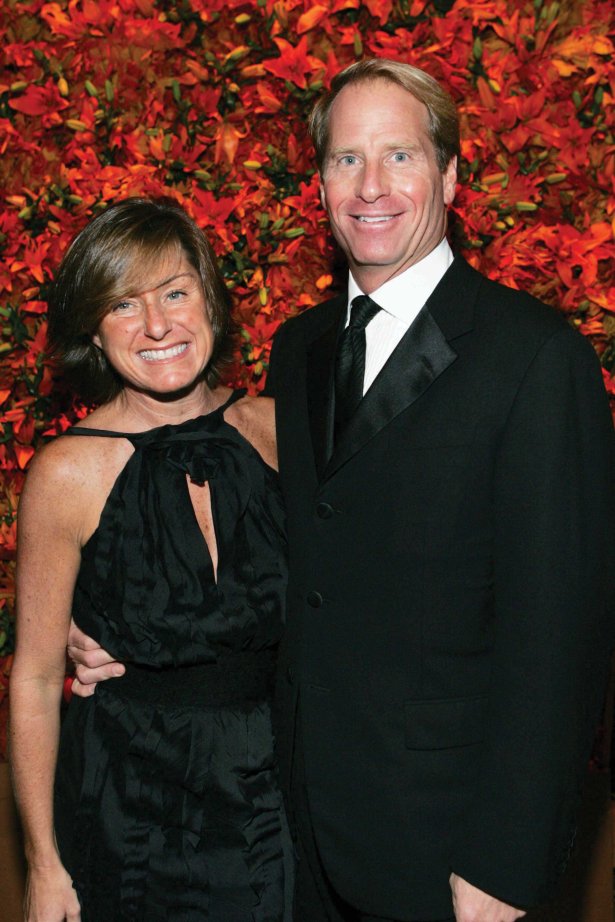 "She was born into this family, and he just married into it, but he ended up with a lot of properties," Goldman said. "What he received in the divorce launched him into this hugely successful real estate business that 20 years later is worth a fortune. So you do have a complication where you have those old line real estate families where the daughter marries someone who comes into the business, and then it isn't just matrimonial because it crosses the line into a business divorce, too."
Of course, should a prenup not be executed at the time of union, there's always time for a postnup, which typically is drawn up when there is a significant change in net worth, either through acquisition of real estate or inheritance. In 2009, the Swigs signed a postnup, when Kent Swig borrowed some cash from his then father-in-law, Harry Macklowe, to pay down his real estate-related legal fees. The agreement entitled Elizabeth Macklowe to their home on Park Avenue and East 71st Street and another in Southampton, as The New York Times reported. Kent Swig meanwhile was held responsible for the debt on his properties.
*****
In 1980, New York State invoked the "equitable distribution" domestic relations law, in which fair and equitable property division of assets is the order of the day when a couple divorces. It doesn't matter what these assets are—whether it's real estate, cars, marketable securities or cold hard cash. But it's not always that simple.  
"Some people think that equitable is 50/50, but it's not always 50/50," Goldman said. "For example, if the husband has a $200 million real estate empire when he marries his wife and the value stays the same over the course of the marriage, then one would argue that he came to the marriage with separate property, and it should stay separate. It's a tricky enough analysis that anyone who has significant net worth and assets, whether real estate or other, who then gets married to someone who doesn't have the same, or even who does, would be foolish not to have a prenup. It would be like entering into a joint venture without having joint-venture agreement."
Equitable means that assets are shared on both sides, though. "There are other things to trade off against," Goldman said. "The wife, for example, may come into the marriage with a country club membership that is near and dear to her because it was in her family—so, she would need to buy the husband out of that. Then there are houses and jewelry and all kinds of other assets that are available to horse trade. Usually with the uber-wealthy real estate-based divorces, there's a mechanism to get enough liquidity flowing back and forth that you can make it work."  
Whether as a marital asset or otherwise, a New York City property is by no means a country club membership or grandma's pearls; the value usually rises at much higher levels. "If [a property] is in your name at the time of marriage, it happens to be the law in New York—but not necessarily everywhere—that it stays your property," said Alter. "The question then becomes the income and appreciation of those assets. That's often something wealthy real estate investors will want to protect."
Alter recalled a divorce that she and Wolff worked on where appraising made the process more drawn out. "Adam and I had one where the husband had a lot of property in Detroit, right when [its economy] was at the bottom, and the appraisals were impossible," she said. "The values changed day by day as we sat there."
Value fluctuation is something that real estate people are very aware of, she said, and "appraising huge real estate interests is impossible. It's expensive. And it's often only an educated guess."
As a means of avoiding the arduous and costly appraisal process, Alter said, some people will try to fix values to a property or money in lieu of getting an appraisal. That situation is only made worse when one spouse is untrusting or fears getting cheated out of money. Those make for the hardest cases, she said.
"You get cases, once in a blue moon, where people will agree on a number without doing the appraisal, or the nontitle spouse really knows the properties and doesn't feel like they're being snookered," she explained. Alter referred to a case that she had where a husband and wife of 50 years operated "a whole bunch of real estate properties jointly." The husband oversaw the operation and the properties and the wife managed the books and the records, so she felt she had a good understanding of what each property was worth.
In another divorce Alter worked on, the husband owned a number of shopping centers but did not have enough money to pay off his soon-to-be ex. The solution there was to let the wife retain an interest in some of the properties but with no voting rights. In the instance that the man were to sell his properties, he would be selling his ex's as well, but she would still be entitled to the income from the sale.
But when it comes to a real estate empire, most families don't necessarily own the properties outright. In many cases, the bigger the building or the bigger the portfolio, the more equity partners are involved. Lawyers not only have to delve into the multiple properties but also the multiple partnerships involved, said Wolff. It's also difficult for the nontitle or non-owner spouse to understand all the layers of ownership on an asset.
"All they know is they were driving down the street, and their spouse said, 'That's one of our buildings, and that's one of our shopping centers.' It becomes hard for them accept the fact that [the spouse] only owns 2 percent," he noted.
In the absence of a prenup or postnup, but in the presence of co-investors or business partners, things can get a little tricky. "If there are multiple investors in a project, and one gets divorced without a prenup and without an operative document that would govern the assets, what will happen is that the investor will have to acquire that asset [from their spouse]," explained Goldman. "They can't split it, they can't give it to their spouse, so they will have to buy the spouse out of it."
Bogart gave the example of a hypothetical limited liability corporation scenario, again where the spouse would need to receive his fair share while protecting other partners in the deal. "There is an LLC, which has a managing partner and a number of limited partners. One limited partner is getting a divorce. It is advisable to draft a protective order, so only that person's interest will be disclosed during discovery, protecting the privacy of the other limited partners. There are frequently limiting corporate documents which prohibit transfer or assignment. The marital property interest is valued, and if subject to equitable division, whatever that equitable portion is valued at is then paid to the other spouse," he explained.
Alter actually had a real estate developer client who would give small pieces of his properties to very key employees. "If they got divorced, he didn't want his employees' wives going into his business," she said.  Before he gave an employee a piece of property, he drafted an agreement where the employee had their respective spouse waive any interest or discovery in the property.
While Alter said she hasn't seen that since, a few of the man's employees actually ended up getting divorced, and those agreements protected the company's assets.
*****
A divorce is never going to be a pleasant experience, but steps can be taken to ensure a "War of the Roses" type of situation doesn't ensue. "If not a prenup then get a postnup, and be sensitive if you have investors and you're just one of many in a property," advised Goldman. "There might be a requirement in your organizational document that you do certain things with your asset to protect other investors. I like to think of myself as a human being before a lawyer, so common sense and sensitivity usually work really well in these situations because they tend to escalate really quickly."   
Adam Wolff
,
Alter Wolff & Foley
,
Billy Macklowe
,
Bogart
,
Eleanor Alter
,
Elizabeth Swig
,
General Motors Building
,
Harry Macklowe
,
Herrick Feinstein
,
Hurst & Ference
,
Jeffrey Bogart
,
Jerry Speyer
,
John Goldman
,
Kent Swig
,
Larry Silverstein
,
Linda Macklowe
,
Patrica Landeau