The Treacherous Waters of Opening a NYC Restaurant
---
---
When veteran restaurateur and attorney Eric Blinderman began planning his first restaurant, Mas (farmhouse) in 2001, he was 27 years old with no money and $120,000 in law school debt.
Blinderman, who opened the restaurant in 2004 and had others come and go since, used "SBA [Small Business Administration] and government loan products" to secure most of the needed $720,000—a rarely used tool, he said, that new restaurant owners should know more about.
"I had nothing," Blinderman said. "I would put on my fanciest suit. I had a good-looking business plan with a pretty cover. I literally walked up to the banks—Citi, HSBC, Chase. I'd wait on line and go to the teller, hand them my business card and say, 'Is there anyone I can talk to about a small business loan?' Most banks would never give [me] the time of day."
It was tough then—it might be even tougher now.
Like any small business, restaurants are notoriously difficult and prone to failure. One of the more well-trod statistics about the restaurant business comes from a 2005 study "Why Restaurants Fail," which said that 60 percent of American restaurants fail in their first year. Since that study, the numbers have improved, according to one of the study's authors, Haragopal Parsa, a professor of lodging management at the University of Denver, but once you get into the second and third years, the numbers become dreadful again.
In a chapter of Parsa's forthcoming book on the industry, Consumer Behavior in Services, he reports that the first-year failure rate (nationally) is 26.4 percent—but when you get to the third year, the failure rate is 59.74 percent.
In New York, it's a particularly tough row to hoe; it's no secret that commercial rents in New York are through the roof and rising: A 2015 study by CPEX Real Estate found that rents along Williamsburg's Bedford Avenue rose 40 percent from 2014 to 2015. Even successful eateries in Manhattan face obliteration (think "Café, Union Square" which was forced to move from the celebrated location it occupied since the mid-1980s) thanks to landlords seeking to squeeze big bucks out of lucrative locations.
Just this summer, the Michelin-starred Telepan closed shop on the Upper West Side; the Lower East Side's critical darling, Yunnan BBQ, bid its customers adieu; and the Four Seasons—one of the poshest and most storied of New York's eateries—bit the dust.
In the midst of this, New York's restaurateurs are learning that creative solutions to location issues are required in this economic climate.
"You used to look for the big three [categories of potential customers]—you wanted residential, commercial and tourists," said Gerard Renny of the restaurant consultancy Pacific Street Hospitality, whose venues have included Bar Stuzzichini and the Wild Horse Tavern. "But over the years, since the rents have gotten higher, you have to try to settle and just figure out what you can do to make a space work."
According to veteran restaurant and real estate consultants, bank financing for new eateries has become almost nonexistent.
"If a restaurateur isn't established, [obtaining financing] is close to impossible," said James Famularo, a  retail broker at Eastern Consolidated, who has arranged leases for  Southern Hospitality and MARKT.
"If they find somebody willing to finance them, their interest rates are not manageable. Most restaurant deals I see happening have angel investors—independent people throwing in $100,000 here and $200,000 there. That's how they raise the money, unless they have wealth from other businesses or family."
Plus, the industry has a notorious seat-of-its-pants approach toward business plans and having capital in reserve. "The restaurant industry is known to have low entry and exit barriers," Parsa wrote. "As a result, most entrepreneurs open the restaurant doors with just enough capital but not enough to sustain the first lean months."
However, the biggest change for new restaurateurs in recent years has been the escalation of rents to previously unimaginable levels.
"I haven't been looking for spaces the last three or four years. I'm looking at locations now for a burger concept, and I can't believe the rents landlords are asking," Renny said. "When I see something that's available and I find out what the asking rent is, there's a little bit of sticker shock."
"We looked at a store in Tribeca, a built-out restaurant," he said of the former Butterfly space at 225 West Broadway, its own cautionary tale of the harshness of the business (it had Michelin-starred chef Michael White behind it but only lasted two years). "The people who vacated the space [White's Altamarea Group] took the lease probably three years ago, and they were paying $9,500 a month. Now the landlord wants $18,000 a month. [Altamarea] did a $500,000 buildout there, [then] walked away and left everything. So [the landlord] figures he's entitled to include that in the rent. It's getting tougher and tougher for smaller guys like me to figure out how to navigate what's going on in the city today."
As such, opening new establishments in the city requires a flexibility and creativity beyond what was needed in the past, even with the very basics of location.
When Daniel Holzman prepared to open Williamsburg's The Meatball Shop in 2010, he had what he calls a "really lucky accident," in that he connected with his landlord-to-be before he purchased the building, and The Meatball Shop was made part of the initial sale.
"We had a previous relationship with one of the [building] owners," Holzman said. "He purchased the building with The Meatball Shop already attached and leased. It was part of his financial plan."
If this sounds like something a budding restaurant owner can't count on, restaurateurs and real estate experts Commercial Observer spoke to indicated that New York restaurant success in 2016 requires making your own luck, often by scouring the city for the right deal.
"There are outlier deals out there—there are a lot of storefronts, a lot of places and a lot of deals," Holzman said. "It's a matter of pounding the pavement, being more creative and being fearless."
Oftentimes, distasteful as it may sound, that includes taking advantage of other people's failures.
"Walk into a restaurant that seems like it's not doing well, where on Friday and Saturday night they're only 20, 25 percent full," Holzman said. "You think, 'These guys are definitely not doing that well. Maybe I can buy their lease from them.' That's ultimately the best way, because then you have a landlord who's amenable to making a deal with a first-time restaurateur. You say, look, this person's failing to pay the rent. I'll take over right now and start paying rent. That's a pretty sweet deal for them."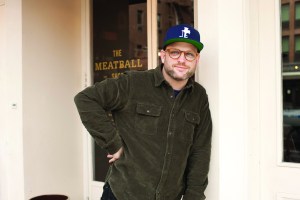 Famularo even said New York's high failure rate makes it easier than one thinks to find space and negotiate favorable terms. Other people's stumbles can provide not just opportunity but also massive savings on opening costs.
"There are a lot of restaurants going out. So there's a ton of opportunity where you can walk into a space that already has the vents, the grease trap, the floor drains, the sprinkler system—all this expensive infrastructure is already there," he told CO. "You're talking about shaving anywhere from $250,000 to $500,000, and three to six months, off your work time to open. It's a huge savings."
Right now, Famularo said, he is working with several such spaces, including 16 Prince Street, which has been home to several bakeries including Vesuvio, and the location of the recently closed Costata at 206 Spring Street—another unlucky location for chef Michael White.
But finding this sort of scenario requires flexibility from the get-go—and beyond what restaurateurs in the past required. For one thing, even the most basic preconceived notions about the location—from the neighborhood to the specifics of the space—need to be flexible.
"What we're finding is, even restaurants that wouldn't consider an area unless they had street presence, have to get more creative—with second-floor restaurants, lower-level restaurants, rooftop restaurants," said Famularo, citing Times Square's Bubba Gump Shrimp Company as an example of the former.
"If they want to be in 24-hour [pedestrian] traffic, for example, they have to adjust their expectations [for the perfect location]," said Faith Hope Consolo, the chairman of the  retail leasing, marketing and the sales division for Douglas Elliman. "Maybe there's an unusual shape to the space, or maybe it doesn't have enough of a basement—they have to be realistic. It's really about getting the restaurateur to adapt their concept to the location."
Sometimes, though, the problem is not unrealistic expectations so much as incorrect assumptions.
"I try and key into who the customer is, and back into the location," Consolo said, "because sometimes they think they belong in a neighborhood that really isn't right for their concept, or think they're going to get a certain traffic flow, which they won't get. They could be looking for lunch and dinner, but it's really a residential market, and they won't get lunch. So there's a lot of fact-finding involved."
But even if a restaurateur finds what seems to be the perfect space, it's essential, as Holzman learned, to read the fine print, to ensure the deal doesn't come with untenable conditions.
"I just looked at a lease for a space in Kips Bay/Murray Hill, an absolutely amazing location," he said. (Holzman declined to reveal the exact location, as a restaurant is currently operating in the space.) "It was expensive but ultimately a great deal. Deep in [the lease], they had a clause that said with six months' notice, the landlord can reclaim the lease, and you must vacate. Deep in the small print. That's obviously a deal breaker because you spend a million dollars building it out to make it look great, and the landlord can reclaim it. That was a non-negotiable term he wasn't flexible on, and we had to scuttle the deal."
As for financing, Blinderman's use of SBA loans and other government-backed loan products—which he said most restaurateurs in his experience "are unaware of and fail to utilize"—is just one example of the creative approach restaurateurs need to take in today's challenging financial climate.
To open Mas (farmhouse) at 39 Downing Street in Greenwich Village in 2004, Blinderman, thanks to his SBA 504 loan, needed a down payment of just 20 percent—$155,000, for his first loan—which he raised from family and friends and from selling off 1 percent of the company that he has since repurchased. He received the balance from the state.
"All my restaurateur colleagues and friends completely overleverage," he said. "They take on too many investors, and it's ridiculous if the restaurant succeeds." Due to a recent fire, Mas (farmhouse) is closed until further notice.
But Blinderman's smartest move came with his next restaurant, Mas (la grillade), located at 28 Seventh Avenue South between Leroy and Morton Streets (it later became Almanac, which has since shuttered). Instead of leasing a space, Blinderman—who again began with a relatively modest amount of capital—bought the building, a tactic that saved him when his restaurant ultimately failed.
This, he said, gets to the core of success in the restaurant business, in a way far too few restaurateurs recognize.
"The restaurant industry, at its core, is nothing more than disguised real estate," Blinderman said.
"Whenever I talk to my restaurateur friends, they all say the same thing. 'There's no way we could buy a building. It's too expensive. We're just poor restaurateurs.' And I would look at them like, 'You're a fool. Of course you can buy a building.' Because those SBA products exist to [help small businesses] buy property."
When Blinderman decided to open Mas (la grillade) in 2010, seeking "certainty and predictability" in his real estate dealings, he knew he wanted to own the building rather than place himself at the mercy of a landlord, even though he had nowhere near enough money to do so.
Part of the wisdom of this became clear when it was time to renew the 10-year lease at his first restaurant.
"[The landlord said], 'I wanna charge you a huge premium; send me all your financials. I wanna share in your profit. I wanna raise your rent.' And I said, 'Look, I have a landlord around the corner: me. And [I'm] charging much more commercially reasonable terms.' "
Blinderman purchased the building at 28 Seventh Avenue South between Leroy and Morton Streets in 2010 for $2.5 million and invested about $600,000 for renovations.
"For my [$3 million-plus] project, I only had to put down roughly $600,000," he said. "If you were to go to any restaurateur on the planet and ask how much they were putting down, odds are they're putting down far more than $600,000 on a leased property."
The brilliance of purchasing his own building became especially clear after Mas (la grillade) failed—in large part, he said, because of his and his team's failure to anticipate one essential issue regarding the location.
The restaurant in his new, personally owned, two-story building was surrounded by six-story residential buildings on all sides, and the smoke from his wood fire grill—the establishment's distinguishing feature—was a nightmare for his neighbors, a problem that Blinderman admitted was anticipated by no one on his team.
"I had no idea it would be like that," he said. "You can barely imagine the complaints we were getting, like, 'My 3-year-old daughter is coughing in bed again tonight, and it's your fault.' I had a neighbor come in on a busy Saturday night and scream into our restaurant, to the whole dining room, that we were poisoning the neighborhood. I'm in the hospitality industry, not the my-neighbors-hate-me industry."
Blinderman's failure to recognize his location's fatal flaw illustrates the complexities of the location calculus for restaurateurs.
"When you're looking at locations, it's a far more nuanced calculation than just, Is there a lot of foot traffic there?" he said. "If you're looking at it like, 'I just want a corner,' that's a false way to look at it."
Blinderman eventually removed the wood fire grills and rebranded Mas as Almanac. When that space didn't draw as hoped, he decided to close it this past April.
Here's where the genius of his buying his building—which he noted was recently appraised at $7 million—comes in.
"I failed at my restaurant. Woe is me. That would be correct if I didn't own the property. If that was a leased property, I would have lost millions of dollars," he said.
Blinderman was told by advisers that he could rent the building out for between $20,000 to $25,000 per month. Instead, within six weeks, he had nine bids on the property and received a rental price (which he wouldn't disclose) that "far exceeded" expectation.
Ironically, had he been on a lease, he might have decided to keep Almanac open longer, as the advantages of closing would have been less immediate. But he also would have exposed himself to far greater risk. (Famularo estimates that getting out of a lease can run restaurateurs $150,000 to $250,000.)
"If I would have stayed open and things didn't turn around, inevitably if I had to make the choice to close, I would have been left with nothing other than huge losses," Blinderman said.
"I made every single wrong business decision on the planet except for one—I made the right real estate decision. By being a building owner, I made the decision to test the real estate market, and I was stunned by what transpired. I failed my way into a cash flow positive asset that I have for the rest of my life."
16 Prince Street
,
206 Spring Street
,
225 West Broadway
,
28 Seventh Avenue South
,
39 Downing Street
,
Altamarea Group
,
CPEX Real Estate
,
Daniel HOlzman
,
Eastern Consolidated
,
Eric Blinderman
,
Faith Hope Consolo
,
Gerard Renny
,
Haragopal Parsa
,
James Famularo
,
Mas (farmhouse)
,
Michael White
,
Pacific Street Hospitality
,
The Meatball Shop